Get the latest announcements from MEF Members across the mobile ecosystem globally in this weekly review of member news…
Global cloud communications platform Infobip shares its top five trends for customer experience and omnichannel communications for 2023.
According to global market research firm Forrester better customer experience leads to higher revenue growth. So, as the world enters a more challenging economic climate, Infobip advises businesses to focus on the following five trends to delight customers and maintain a competitive advantage this year.
In an increasingly cost-conscious environment, businesses and brands will look for composable technology platforms to reduce implementation time and deliver transformation more quickly. In the past two years, 50% of companies have had to transform at great speed, according to an Accenture survey of 4,053 c-suite executives.
To meet this speed of change, businesses will need to adopt plug-and-play composable tech platforms. Such interoperable solutions enable organisations to quickly integrate new capabilities through easy integration, increasing time to impact while reducing infrastructure costs and implementation timelines.
Data from Accenture shows that companies with high interoperability unlocked up to five additional percentage points of revenue growth than companies with low or no interoperability. Composable tech platforms will drive innovation, augment customer experience and deliver faster and more extensive digital transformation.
Leading global provider Syniverse on the rich value of its slick and secure platform
Remember banks and building societies? They used to sit between shops on busy town streets. Customers used to go inside to carry out various financial transactions and interact with real-life cashiers.
Joking aside, it feels like banking is second only to retail when it comes to sectors that have been turbo-charged by the recent digital revolution.
"The modern customer wants to access all of their banks' products and services through any channel or medium of communication they prefer and at times which suit them.
"Many do not want to have to go into a physical bricks and mortar bank. Many are happier communicating with a chatbot at, say, 2am. From the banks' perspective, they need to be able to sell those same customers new products and services and build brand loyalty and trust.
"All of that is now possible digitally – the smarts of the platform through which it is all delivered plus the quality of the user experience are powerful differentiators."
A filing with the European Commission shows that European telcos Deutsche Telekom, Orange, Telefónica and Vodafone are planning to launch a new ad tech joint venture, which will operate a privacy-led ad ID solution based on their own first-party data sets.
According to the filing, the joint venture would manage "a secure, pseudonymised token derived from a hashed/encrypted pseudonymous internal identity linked to a user's network subscription which will be provided by participating network operators".
This ID would be available to publishers and brands, but wouldn't reveal any personally identifiable information. Such an ID could be used to recognise the same individual across different websites and apps, enabling things like frequency capping, retargeting, and site/app optimisation.
To pair with this ID, the telcos would host a user-facing portal where individuals could review which brands and publishers have access to this advertising ID, granting and withdrawing consent where necessary.
The JV would presumably build on the groundwork already laid down by TrustPid, a trial project run in Germany by Vodafone and Deutsche Telekom last year.
Telesign, the leading provider of customer identity and engagement solutions, today announced that the company was honored by Built In, the largest platform for technology professionals globally, in its 2023 Best Places to Work Awards.

The annual awards program includes companies of all sizes, from startups to those in the enterprise, and honors both remote-first employers as well as companies in large tech markets across the U.S.
"At Telesign, we are committed to making our company the greatest place any of us have ever worked and we are unwavering in our commitment to creating a culture that embodies equity and inclusion," said Jamie Girouard, CPO of Telesign.
"We are dedicated to innovating new ways that elevate our employees' whole selves and work experience through programs such as flexible working arrangements, our learning and development strategy (including a year-long subscription to MasterClass), a recent weeklong paid holiday break to rest and recharge, our corporate social impact focus on STEM equity and giving back in our communities, and our support of Employee Resource Groups to cultivate an inclusive culture. Telesign exists to make the digital world a more trustworthy place for everyone, and we start by creating trust in our people as we help them grow personally and as professionals. We are honored to be recognized by Built in as a 2023 Best Places to Work winner."
XConnect, a Somos Company, the provider of world-class numbering intelligence solutions, has partnered with IDT Global, the wholesale voice and SMS division of IDT Corporation, a global provider of communications services, to utilise XConnect's RealNumber DNO database that contains over 6 billion local and toll-free numbers in North America.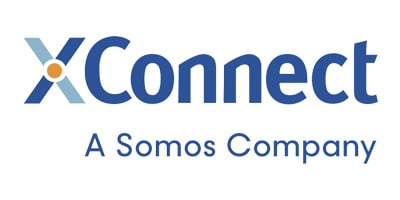 With strengthened global number intelligence, IDT Global can enhance its US customers' voice experience with better protection from fraudulent calls.
Tim Ward, VP Number Information Services at XConnect – Robocalling impacts the entire telecoms value chain from carriers to consumers. Service providers are having to re-evaluate how they verify the identity of calls that they route and take additional steps to keep on top of compliance requirements and deliver a first-class experience to customers. By accessing our accurate and up-to-date DNO list, IDT Global can identify and block calls that originate from invalid, unallocated and unused numbers. Our work with IDT Global will enable them to reduce robocalling, increase call answer rates and route traffic with confidence.