Get the latest announcements from MEF Members across the mobile ecosystem globally in this weekly review of member news…
Evina, a cybersecurity for Carrier Billing company and Telecoming, a tech firm developing DCB experiences, released the 2022 edition of the DCB Index today.
This initiative is part of the strategic alliance between the two companies to place Direct Carrier Billing at the forefront of the payments industry and reinforce their commitment to developing a transparent, secure, and stable mobile economy.
"The DCB Index seeks to provide the market with a standard indicator of an industry we know well. MEA is an extraordinarily dynamic and very mature region regarding mobile payments. In fact, the average level of innovation in DCB has increased by 13% compared to 2021 with the enlargement of new uses of this payment technology, such as sports subscriptions, that has grown considerably during the last year.", said Roberto Monge, Chief Operations Officer at Telecoming.
And he added, "we want to go along with operators and brands that wish to develop the market in a safe, sustainable, and profitable way.
The countries analyzed have demonstrated their commitment to Direct Carrier Billing as a strategic growth lever for the so-called mobile economy in the region."
David Lotfi, CEO of Evina explained that "the overall fraud prevention of mobile players across the Middle East and African region has increased by 0.2 compared to 2021, showing a collective willingness to safeguard the powerful payment tool that is Direct Carrier Billing.
HONG KONG – Having partnered with MTEL, IPification and Meridianbet are expanding support of the seamless mKYC solution to also include MTEL subscribers.
The Meridianbet mobile and web app can now verify the phone number of MTEL subscribers and automatically fill the registration form with users' data within seconds thereby significantly improving the security and user experience of user sign ups.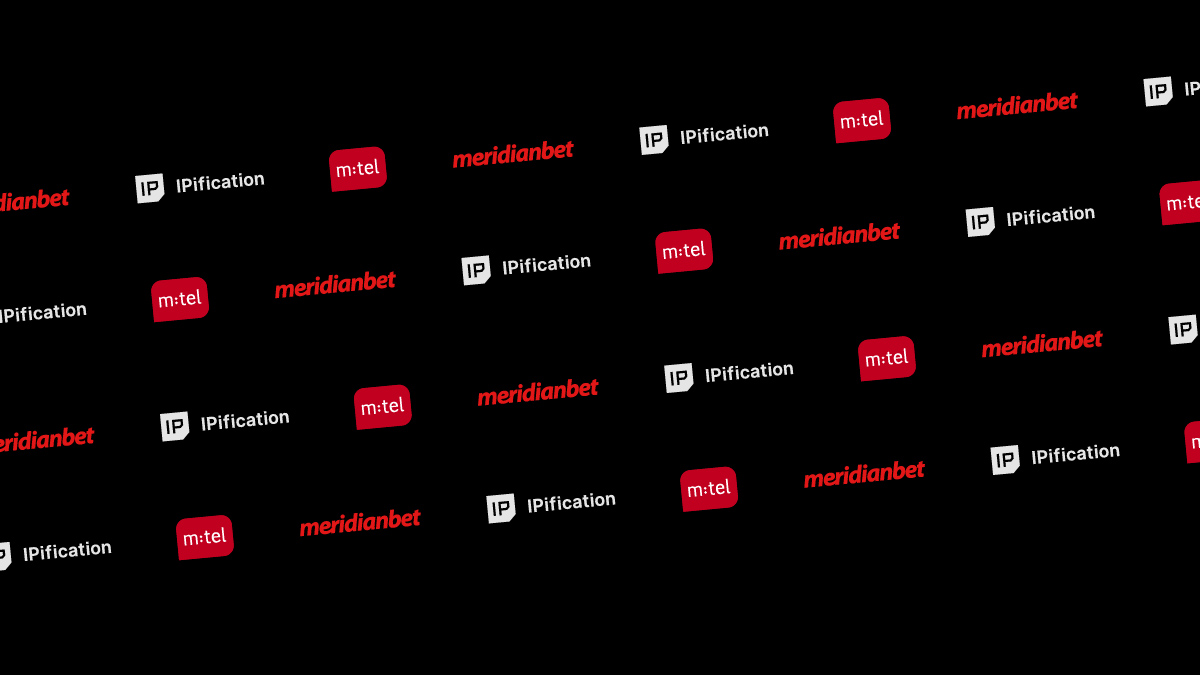 "mKYC service guarantees our users a safe and very simple registration. In addition, by implementing the IPification solution, we made sure that users of the MTEL mobile network can use their mobile phones to authenticate in a simple and secure way, as well as approve transactions in a very efficient way. Besides the ease of use and improved user experience, the most important thing is the security of private data because it is a priority in all segments of MTEL's business." — Zoran Milovanović, Special Advisor to the Executive Director of MTEL
"I am very happy to see that the IPification mKYC implementation has brought on great results for Meridianbet, and super proud to see this recognized by both Meridianbet and MTEL so that we're now expanding the coverage of our solution. I'd love to thank both of these great companies for their trust, and I hope to see other service providers in Montenegro soon follow suit." — Stefan Kostic, IPification CEO
Tata Communications, a global digital ecosystem enabler, announced it has entered into a definitive agreement through its wholly owned international subsidiary Tata Communications (Netherlands) B.V. to acquire The Switch Enterprises LLC.
New York-headquartered, The Switch is a leading global end-to-end live video production and transmission services provider with reach to top tier sporting venues in North America. With this transaction, Tata Communications will gain a strong foothold into the Americas media and entertainment market, extend its portfolio into live video production and become uniquely positioned as an end-to-end media ecosystem player in the entire content development value chain globally.
Tri Pham, Chief Strategy Officer, Tata Communications – Our combined forces of The Switch's strong presence in North America and Tata Communications' global position will create a formidable powerhouse in the global media ecosystem helping enterprises harness emerging digital consumption patterns to drive innovation and disruption. In addition, The Switch production infrastructure as a service model will allow Tata Communications customers to accelerate adoption of remote production from any event around the world.
Dhaval Ponda, Global Head of Media & Entertainment Business, Tata Communications – The global media & entertainment industry is at a once-in-a-generation digital transformation driven by a fundamental change in consumer consumption behaviours. Tata Communications is already helping some of the largest global sports federations, broadcasters and OTT platforms manage this disruption through our next generation digital media platform. With The Switch team, we will now be able to develop holistic, scalable solutions encompassing live and scheduled programming for television, leveraging pre-recorded and filed videos for new content creation as well as all post-production.
As we come to the end of another year, we've seen that changes we've made to the way we work as a result of the Covid-19 pandemic have largely stuck in the minds of both employees and their employers, as has an overriding sense that work should be more accessible and collaborative, rather than something employees grin and bear.
At TechRadar Pro, we're always looking out for new perspectives on innovations around the future of work. So in December 2022, we caught up with Savinay Berry, EVP of Product and Engineering at Vonage to discuss the future of hybrid working and artificial intelligence, the possibilities of the corporate metaverse and more.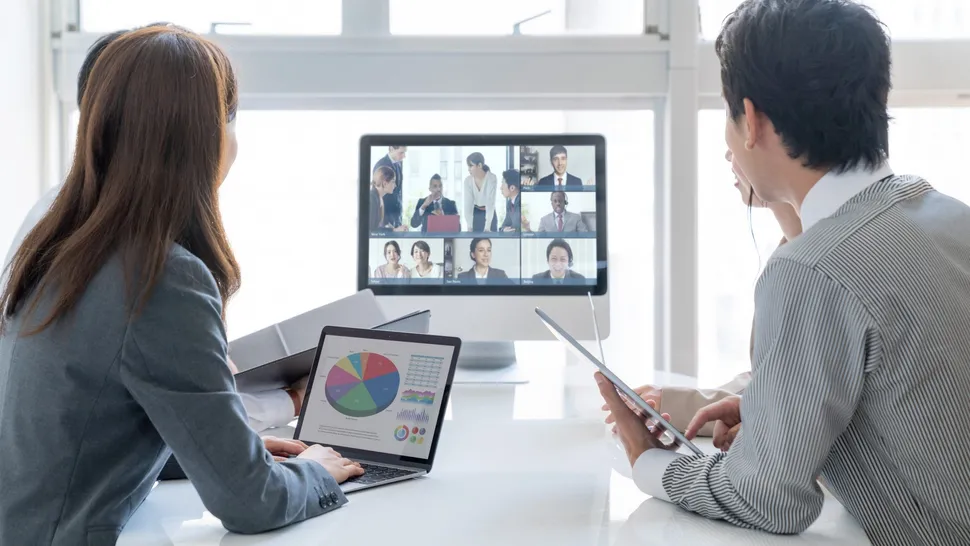 COVID has changed our working patterns in profound ways. What do you think is coming next when it comes to hybrid working?
Yes, working patterns have changed and remain relevant today. The demand for hybrid and flexible working arrangements is only expected to grow.
According to a survey by Telstra, approximately 85% of Asia Pacific (APAC) organizations are promoting hybrid work arrangements, and seven in 10 organizations are now recruiting talent from all locations and allowing hybrid work arrangements.
Intending to elevate CX and create an even more convenient journey for their customers, Krave Mart partnered with Infobip, a global cloud communications platform that enables businesses to build connected experiences across all stages of the customer journey, to allow their customers to get relevant information over WhatsApp instantly, using a chatbot solution.
Commenting on the partnership and Krave Mart's latest innovations, Haziq Ahmed – Co-founder & COO, said, "The constant need to innovate is what makes our service unique. We continuously monitor the needs of the modern customer, striving to keep getting closer to meeting every one of them."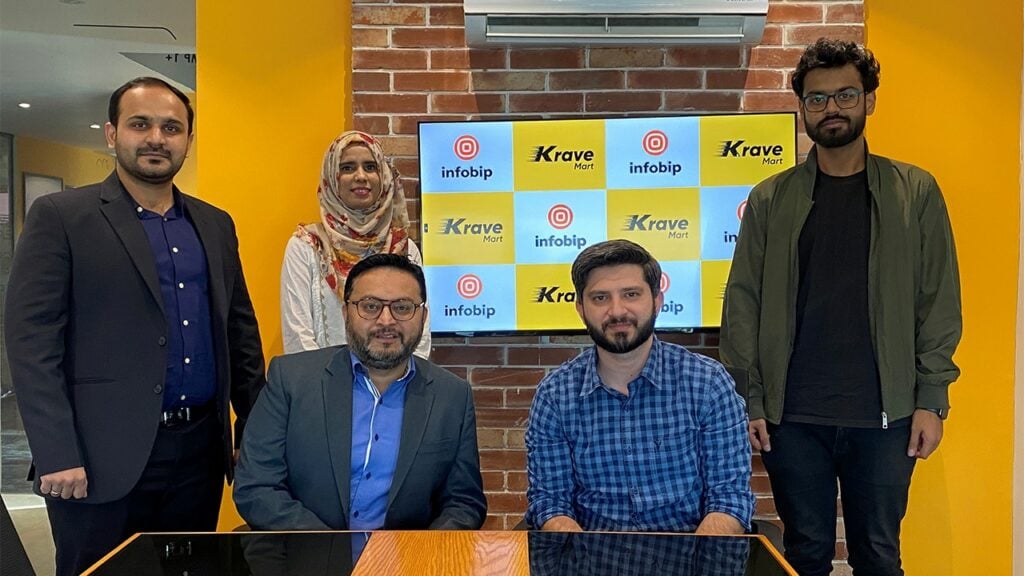 "Easy and convenient communication is of paramount importance for customers, and therefore we decided to enable our customers to get extra value over WhatsApp, the chat app they already use and love. Our mission to deliver exceptional service and experience for our customers continues, and we will keep going above and beyond to make that happen," he added.
Safder Merchant, Country Manager at Infobip Pakistan, added: "At Infobip, we help our customers accelerate the pace of innovation, reduce time to market and generate truly engaging customer experiences. We are thrilled to work with one of the market pioneers, such as Krave Mart, and support them on their journey towards providing a superior service."
"Our robust platform and cloud infrastructure enable digital-first businesses to send large volumes of communications and digital interactions at high speed with low latency and best-in-class delivery rates," he added.