Get the latest announcements from MEF Members across the mobile ecosystem globally in this weekly review of member news…
In what is claimed to be a world-first breakthrough, international connectivity and 5G enabler BICS has successfully set up what it says is the first-ever intercontinental 5G standalone (SA) roaming connection completed in a non-lab environment between two live networks in Europe and the Middle East.

The connection demonstrated successful roaming between Belgian mobile operator Proximus's 5G SA network and Middle East-based digital solutions and telecoms provider STC Kuwait's 5G SA network. In 2021, STC was the first operator in its country to launch 5G SA technology and with this latest demonstration, the firms say they have reached a landmark moment for the readiness of international 5G SA services and use cases.
"Until now, operators around the world have only been delivering 5G non-standalone roaming that routes traffic through 4G/LTE cores," said Mikaël Schachne, vice-president telco market at BICS. "This is the first time anyone has ever carried out a successful live connection across borders using 5G standalone. By establishing 5G SA roaming, we have broken down the barriers to bring the power of this technology to international communications. This is an important step for the industry and accelerates the benefits of 5G to potential consumers and enterprises around the world."
David Falk, FAME Founder and former agent of Michael Jordan, and Donna Orender, former president of the WNBA, join Yahoo Finance Live to discuss the Digital Virgo platform, the future of sports, and the market for SPACs.
BRIAN SOZZI: French-based mobile payments company Digital Virgo announced it's going public through a SPAC merger with Goal Acquisitions Corp. That's a blank check company founded by prominent sports executives, including Michael Jordan's longtime agent, David Falk, and former WNBA commissioner, Donna Orender. This $513 million deal will bring Digital Virgo to the US market.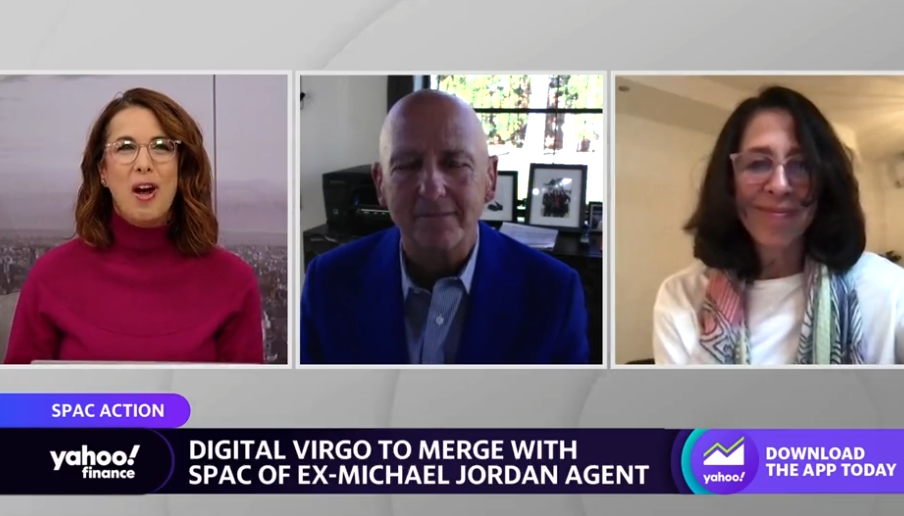 DONNA ORENDER: Well, first of all, we're making it because we came together about a year and a half ago. And we wanted to find a company that we thought had great value, that created great– that not only had great value, but also produced great value in terms of this business. And so finally, we've been able to identify and close that deal. And ultimately, when we do, that money will be utilized very impactfully by this company to do more M&A and continue to grow this terrific Digital Virgo company.
HONG KONG – The provider of one-click mobile authentication, user verification, and fraud prevention solutions, IPification is partnering with Balkan Bet, one of the leading betting companies in Serbia. Balkan Bet customers will now be able to verify their phone number through the top-notch one-click user verification via their mobile operator, or IM authentication via WhatsApp, Viber, or Telegram, after scanning the QR code available at the front desk.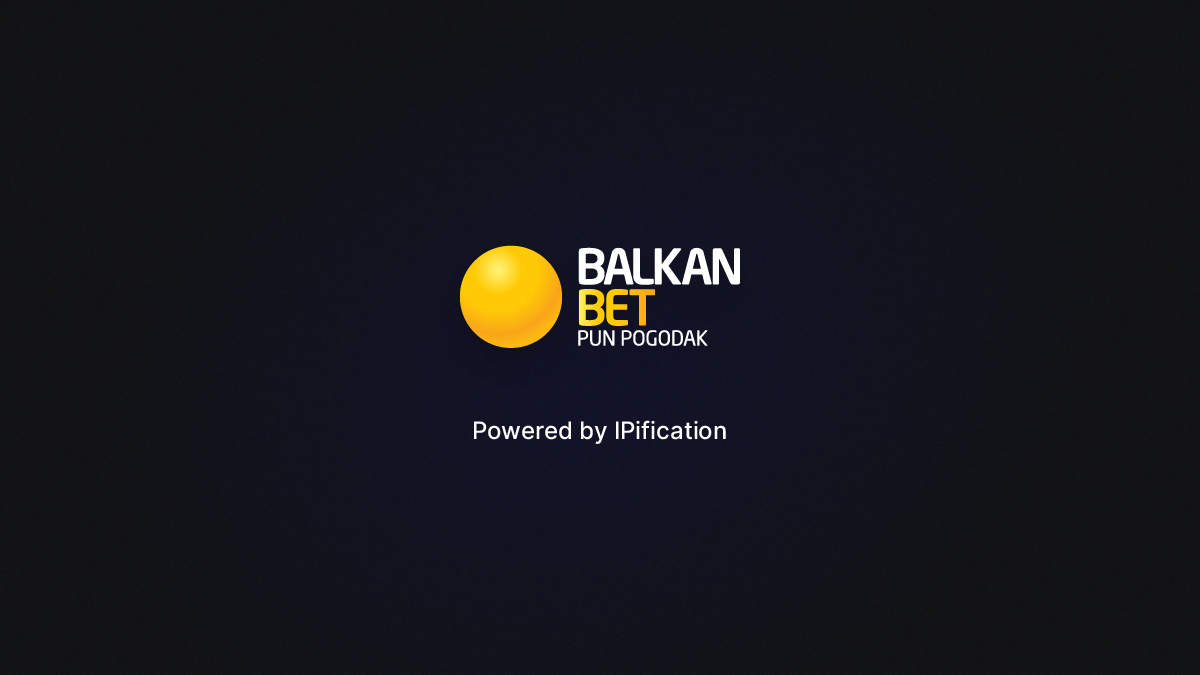 Founded in 2000, Balkan Bet is one of the leading betting brands in Serbia today with 82 betting shops across the country. A smooth user experience being one of their main goals, they have sought after streamlining the betting process for their customers including the user verification necessary to place a bet.
"We are always excited to work with companies who are forward thinking. With seamless mobile verification we provide an entirely new experience to our customers. This is just the start as we perspectively plan to extend our partnership with IPification," said Dragan Todorović, Head of IT at Balkan Bet.
"It's a great pleasure to onboard Balkan Bet as a partner, the first of its kind in Serbia where we'll help streamline the user experience not only digitally, but also at their physical locations," said Stefan Kostic, IPification CEO. "I'm super excited to hear about the results of this partnership, and I'm looking forward to further expanding on our partnership as well as seeing other betting brands in the region follow in their footsteps."
New research from global cloud communications platform Infobip reveals that chat apps such as WhatsApp are becoming crucial channels for customer communications, demonstrating the growing importance of conversational experiences. Infobip's data shows an 80% and 62% increase in WhatsApp and rich communication services (RCS) interactions respectively in the first half of 2022 compared to the same period in 2021.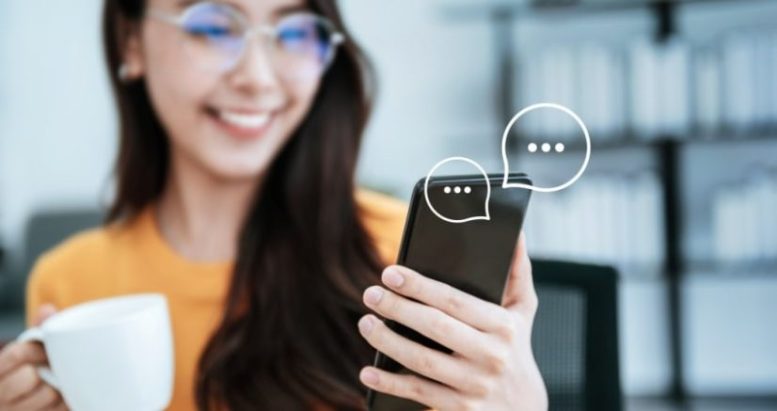 Customers now have access to more channels and devices than ever before. Whether for marketing, support, or sales, they increasingly want conversational experiences with a business or brand on their preferred channel. But organizations may struggle to keep up with such preferences and provide the experience customers have come to expect without the right omnichannel communications in place.
Ivan Ostojić, Chief Business Officer at Infobip, said: "Our data reveals how conversational customer experiences are quickly becoming the new normal. Customers don't want a one-way interaction with a brand. They want a conversation – whether for support, sales, or marketing. But, as our data shows, to meet customer needs, businesses and brands must first embed global real-time omnichannel communications.
Telecom Italia's (TIM) international wholesale arm, Sparkle, has appointed Enrico Maria Bagnasco as its new CEO. Bagnasco, who has been at Sparkle since 2019, will take over from Elisabetta Romano.
Romano will remain on the board and also in her role as chief network operations and wholesale officer of TIM, with Capacity Media reporting Bagnasco will report to her. Romano held the role of CEO from August 2020 until November 2022.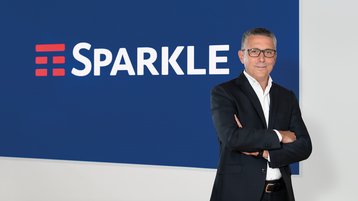 parkle has had four CEO's in the past seven years, with Alessandro Talotta holding the post between July 2015 to April 2018. He is now Digital Realty's executive managing director at Interxion Telecom in Rome.
After him came Riccardo Delleani, who last only 11 months, while he was followed by Mario Di Mauro, who held the role from March 2019 to August 2020, before Romano took the position.
Bagnasco spent 25 years at TIM before his switch to Sparkle, which previously mentioned is a wholly owned subsidiary of TIM Group.
When it comes to the most widely used social networks, girls set the trends. According to the JAMES Study 2022 by the Zurich University of Applied Sciences (ZHAW) and Swisscom, girls are quicker to start using new social networks than boys.
Boys tend to game more, with free games the most popular. Young people also have fewer, but higher-quality friendships than ten years ago. Unfortunately, the survey also found that young people are more careless about data protection and that sexual harassment has increased further.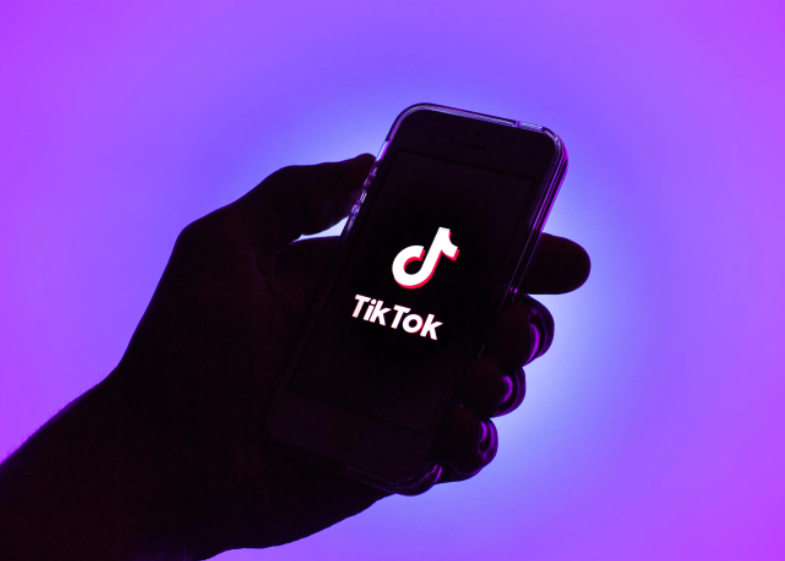 Girls adopt new networks earlier than boys, thus becoming trendsetters. Significantly more girls currently use TikTok and Pinterest, for instance, as was already the case with Instagram in 2014. These are the findings of the latest JAMES study, for which around 1,000 young people aged between 12 and 19 are surveyed every two years. "If this trend continues, the female use of social networks will, in the future, serve as an indicator for all young people," says ZHAW researcher and joint survey director Gregor Waller.
Social networks continue to be one of the most important forms of media in young people's everyday lives in Switzerland. Almost all of them use WhatsApp for communication (97 percent of users at least several times a week). In addition, Instagram and Snapchat continue to be the most widely used of the apps, at 81 percent and 76 percent respectively, with these figures remaining stable over the years.
Vonage, a global leader in cloud communications helping businesses accelerate their digital transformation, has been recognized for its Channel Partner Program with the Intelisys 2022 Top Overall Program Award. Intelisys, a ScanSource company, is the nation's leading provider of technology services and solutions.

In 2021, Vonage redesigned its Channel Partner Program and launched a new Partner Experience Portal as a part of Vonage Accelerate, the Company's overarching strategic growth initiative to accelerate and amplify focus, investments and efforts in the Channel. These enhanced capabilities are driving the continued success of Vonage channel partners across the globe, empowering them to create successful customer outcomes, accelerate their business growth and expand their revenue potential.
"We are honored that our program has been recognized by Intelisys, a longstanding, trusted Vonage partner," said Jim Regan, Channel Chief for Vonage. "The Channel remains core to Vonage's overall growth strategy. Our Partner Program is designed to support the strong growth of the Vonage Channel and to help dynamic partners like those in the Intelisys ecosystem to leverage the Vonage Communications Platform."