MEF Advisor Ross Flynn share an overview from the recent MEF events in Cape Town, held during the annual AfricaCom event which returned to an in-person conference for the first time in two years.
It's hard to believe it's already been two weeks since the leading lights of business messaging, messaging fraud, carriers and more met on the rooftop of the Radisson Red Hotel in Cape Town for one of the must-visit events of the hectic week that is Africa Com.
Sponsored by anti-fraud company and MEF member Evina and South African trade organisation, WASPA, this event's high attendance is an indication of the massive growth potential for the continent.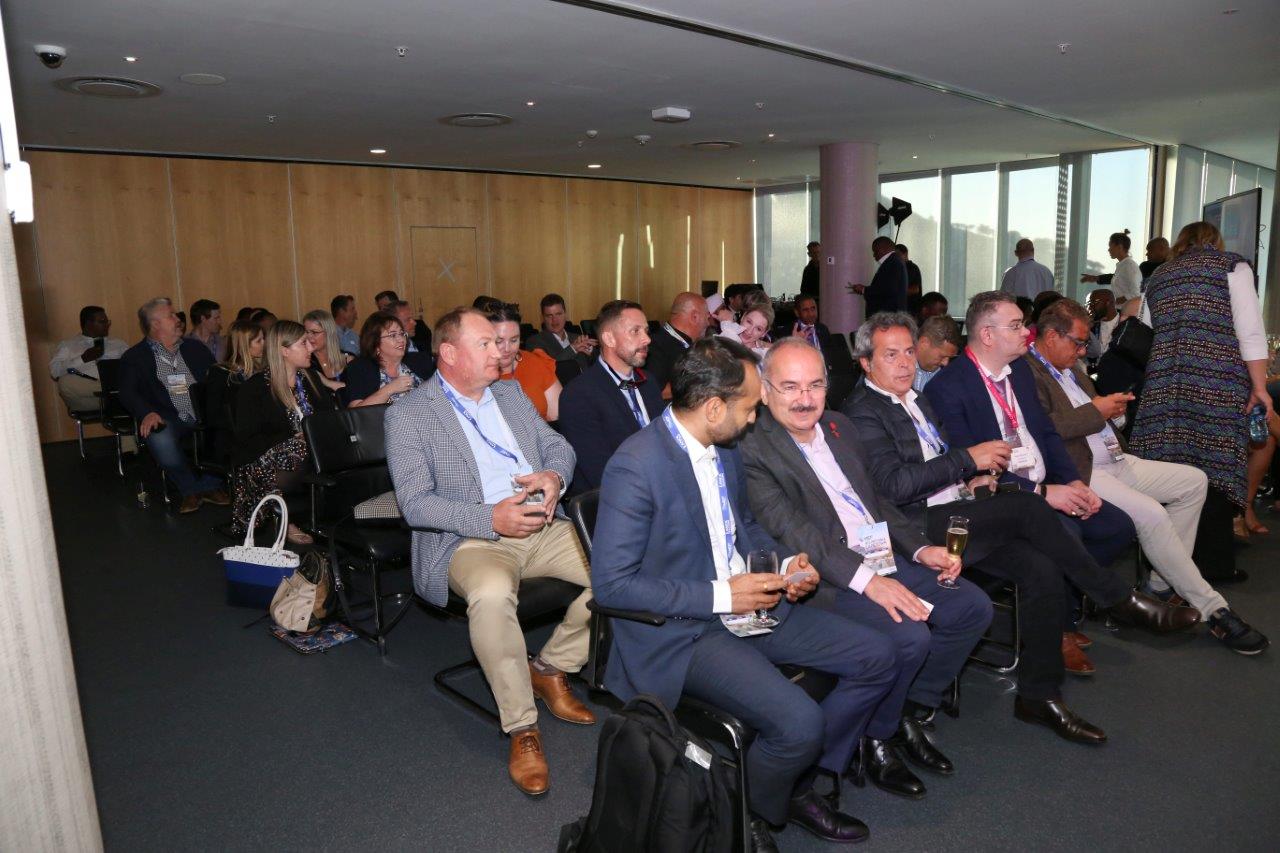 It's appropriate that these two types of organisations sponsored this event as each one represents the two pillars that will be key for Africa's sustainable growth. That is protection from fraud through security companies like Evina and cooperation of telcos across the industry through the work of organisations like WASPA and MEF.
It's impossible for the region's businesses to grow if there is no trust. Consumers in South Africa and the wider continent currently face a myriad of issues.
As WASPA's own Ilonka Badenhorst pointed out at MEF's Roundtable which took place the following day, they experience content risk such as inappropriate content and disinformation, contact risk such as receiving unwanted and unwarranted messages and privacy threats such as being hacked and viruses.
Of course, these issues are not limited to Africa by any means, but they are particularly pronounced when rapid digitalization is occurring.
To fully yield profit from this rapid growth in a sustainable way, we need to nip these issues in the bud now before they grow out of control.
That is why protection and cooperation are the two pillars that any region needs to grow, and they must be established as early on as possible.
If you want to do your bit and help stomp out anti-fraud, sign up for MEF's SMS Code of Conduct.
From this clear interest, it's safe to say that MEF will return en force to Cape Town for Africa Com next year