Get the latest announcements from MEF Members across the mobile ecosystem globally in this weekly review of member news…
Orange, one of the leading telcos in Europe and Africa and the 9th largest in the world, is launching RCS Business Messaging (RBM) Services for the DRC market in collaboration with Google and Dotgo, a Gupshup company, and the leading provider of RBM solutions. Apart from leveraging Google and Dotgo platforms, Orange will also leverage Dotgo's Managed Services for smooth deployment and operations.

Orange will use Google Jibe RCS platform for business messaging (RBM), the world's most advanced platform that provides a high degree of scalability, along with Dotgo's proven MaaP (Messaging-as-a-Platform) offering that's pre-integrated with Google Jibe. Dotgo will also offer its RCS APIs, and Bot Store directory, billing, payments and reconciliation in this partnership to help enterprises extract more value from their RCS investments.
"Messaging has emerged as a favorite communication channel among our subscribers. With RBM, we want to empower enterprises with the ability to build deeper, engaging, and personalized conversations with their customers. We believe Google and Dotgo would be the best partners to implement this, considering their advanced systems for enabling and monetizing RCS and their track record of working with telecom operators in Africa", said Abdoulkarim Diawara, Chief Marketing Officer, Orange DRC.
"We are delighted to partner with both Orange and Google to bring this exceptional new technology to Orange's users. Orange's commitment, coupled with RCS' great potential, will change the way businesses communicate with their customers. The rich and interactive interface offered by RCS will help businesses distinguish themselves in the market by offering better customer experience", said Barinderpal Singh Mumick, Vice-President, Dotgo.
Infobip has integrated with Dialogflow, Google Cloud's AI-powered chatbot building platform, to provide enhanced messaging capabilities for users.
Using Conversations, Infobip's cloud contact centre platform and WhatsApp for Business, the integration provides rich customer messaging aimed at improving user satisfaction and reduce demand on customer service agents.
"More and more customers would prefer to message a business than make a call. Businesses need to be where their customers are, which is why we've integrated with Google Cloud Dialogflow to offer clients access to Conversations, our cloud contact centre platform, and WhatsApp for Business," said Veselin Vukovic, VP of strategic partnerships at Infobip.
"By enabling our clients and partners to add real-time communications features to their applications without needing to build the infrastructure, we help accelerate the pace of innovation while generating truly engaging customer experiences. Google Cloud's like-minded approach to technology and innovation makes them a perfect partner for Infobip and we hope to continue working alongside them."
NEW YORK, Nov. 17, 2022 /PRNewswire/ — Kaleyra, Inc. an omnichannel business communications platform and one of Juniper's top five global CPaaS leaders, announced it is rapidly expanding its integration portfolio to include partnerships with Shopify, Hubspot, CleverTap, Zoho, and WooCommerce. With enterprise businesses continuing to focus on digital transformation, integrations play an integral role in driving collaboration and business alignment. Recent surveys suggest that companies now use an average of 976 applications, with only 28% being integrated.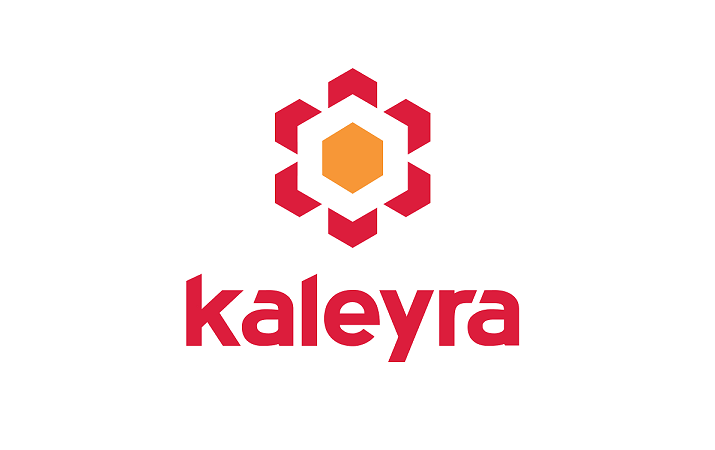 Kaleyra's SMS integrations allow businesses to start conversations with customers at scale using SMS messaging directly from their favorite software platforms, making it easier for them to launch and manage customized messages and re-usable templates to send promos, reminders and more all working to enhance the overall customer experience.
"As an enterprise communications leader, connectivity is in our DNA and we continually strive to help our customers engage with their customers in meaningful ways," Dario Calogero, Kaleyra's Chief Executive Officer, shared. "Our powerful integrations let enterprise businesses get more out of their technology platforms and get a bigger return on investment."
Hungary's Magyar Telekom – a subsidiary of Deutsche Telekom – has selected Mavenir to deploy its cloud-native containerised Converged Packet Core.
The solution will lay the foundation for quickly and easily deploying new enterprise applications and services, taking advantage of 5G features such as low latency and network slicing. Using open architecture, it will offer network slicing with dedicated control and user plane network functions for meeting strict service level agreements.
Laszlo Boka, Platform and Core Services Tribe Lead at Magyar Telekom said: "It was important for us to partner with a software provider that could deliver on three main fronts: a Converged Packet Core to support all access technology integration from 2G to 5G, an open architecture that could run on our specified hardware and software platforms, and seamless integration with third-party network functions."
Ashok Khuntia, President for Core Networks at Mavenir, said, "Working with Mobile Network Operators globally, we've created an agile software delivery process that accommodates specific integration and feature requirements. Integrating Mavenir's Converged Packet Core into Magyar Telekom's existing network will enable a fully automated network with the reliability, scale and flexibility to deliver innovative services."
STOCKHOLM, Sweden, and ATLANTA — November 15th, 2022 — Entering the 2022 holiday season, consumers are increasingly embracing a hybrid shopping experience that couples in-store visits with digital tools that optimize the buying process, according to a global survey of nearly 3,000 customers commissioned by Sinch (Sinch AB (publ) – XSTO: SINCH).
Shoppers prefer retailers that super-charge the in-person experience by layering on a level of automation and efficiency before they even enter the store. For example, a whopping 92 percent of consumers would message a chatbot to check if a product is in stock before making a trip to the store, while 73 percent want to visit a store and then make a final purchase on their mobile phones, often from within the store itself.
"Just as it has in our home and work lives, the line between physical and digital experiences when shopping has become increasingly blurred. The winners this holiday shopping season will be the retailers that do more than just optimize online- and in-store processes. Adding rich messaging, chatbots or other conversational technologies into the mix will meet shoppers how and where they want to engage," said Jonathan Bean, Chief Marketing Officer, Sinch. "Direct messaging — and its inferred immediacy — is woven into every aspect of consumers' lives, and they clearly expect brands and retailers to keep pace, or they will take their business elsewhere."