Get the latest announcements from MEF Members across the mobile ecosystem globally in this weekly review of member news…
Enterprises deploying private networks set to benefit from software agent to automate IoT SIM and eSIM connectivity into and out of their network
International connectivity and global IoT enabler BICS has partnered with Able Device, a pioneer in SIM-based mobile device application technology. The partnership will add SIMbae™– Able Device's software agent for SIM and eSIMs – to the ecosystem of IoT services to pave the way for smooth, automated connectivity between private and public networks on a global scale.
"This partnership is another exciting development in the enterprise IoT space", says Divya Ghai Wakankar, VP Enterprise Market and Marketing. "BICS' IoT solution already makes device activation and connection effortless for its enterprise customers. Now the powerful combination with Able Device's applet software harmonizes seamless mobility of next generation connected devices".
"We're very proud to be working with BICS to address the global market for enterprise mobility solutions", said Roger Dewey, CEO of Able Device. "Our agreement illustrates the benefits and utility of SIMbae across the connected device solution value chain."
Dr. Inderpal Singh Mumick, CEO of Dotgo, believes Rich Communication Services is the next generation of messaging, and more advanced than SMS or MMS.
The technology industry isn't entirely alien to rivalries. Be it Microsoft and Apple, Intel and AMD, or IBM and HP, most rivalries have been a fallout of the monopolistic tendencies of the tech behemoths.
A new addition to this list is the latest messaging war between Google and Apple. Apple CEO Tim Cook has made it clear that the world's favorite smartphone brand is reluctant to adopt RCS — a move that Google isn't very pleased with. In response, it has launched a public campaign, #GetTheMessage, to persuade Apple to come onboard.
RCS is a massive improvement over SMS, and its host of features make messaging an engaging option for Android users, as the service is currently only available for Android phones. Imagine sending high resolution photos and videos, or emoji reactions with end-to-end encryption — things that made you depend on WhatsApp, but can now be done within the built-in message app.
Unlike WhatsApp, however, group chats in RCS aren't end-to-end-encrypted. That may raise some concerns, but the individual chats which form a large chunk of RCS messaging follow an end-to-end encryption policy.
Provenir, a global leader in AI-powered risk decisioning software, today announced it has entered into a global partnership with Sekura Mobile Intelligence, a global provider of mobile data solutions. This partnership enables Provenir to provide customers access to trusted mobile data, direct from mobile operators through the Provenir Marketplace.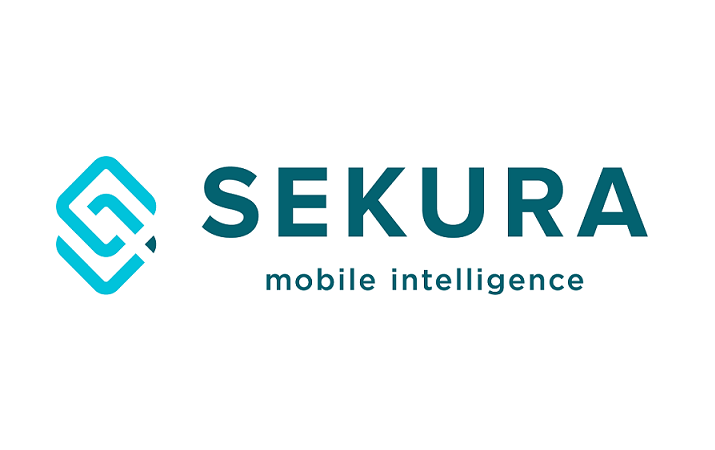 Sekura provides real-time mobile identity data signals direct from global mobile operators, providing trusted, secure and easy to consume solutions for identity (ID) verification, anti-fraud and secure online authentication use cases.
"With fraud incidents escalating, all organizations must be laser focused on preventing fraud," said Carol Hamilton, Provenir's Senior Vice President, Global Solutions. "Sekura provides a comprehensive suite of mobile intelligence and identity data services that help Provenir customers identify fraudsters faster and protect their organizations from threatening activity."
"The Sekura team is delighted to partner with Provenir and excited about the opportunities to combine the industry-leading skills and knowledge on both sides to create significant value for Provenir's customers and their end users," said Jim Small, Sekura's Chief Operations Officer.
With a vast majority of the estimated 240 million 911 calls made in the U.S each year coming from a wireless device, fast and reliable connectivity in an emergency matters. T-Mobile (NASDAQ: TMUS) has been at the forefront of industry-leading innovative public safety connectivity solutions like Location-Based routing and Next Generation 911 because every second counts and instant communication with 911 telecommunicators can save lives. And now that leadership continues as the Un-carrier partners with Sinch, the leading cloud communications platform solutions provider, to launch another important first: NextGen 911 Real-Time Text (RTT).
"T-Mobile's advanced LTE network and nationwide 5G network enables game changing technologies like this industry-leading NextGen 911 RTT that will help people and public safety centers communicate more quickly and more clearly in a crisis – and ultimately save lives," said Neville Ray, president of Technology at T-Mobile. "As the Un-carrier we're always committed to solving pain points and creating better experiences – never more important than when it comes to ensuring customers and public safety centers have dependable connections in emergencies."
"Real-time texting is an important advancement because it allows the requestor and receiver to type at the same time and saves precious seconds, which are critical to successfully managing emergency calls and protecting the community," said Chandy Ghosh, general manager and chief operating officer of emergency services at Sinch. "The extensive collaboration we achieved working with T-Mobile helped in delivering potent next generation capabilities to increase the accuracy of information relayed to PSAPs and first responders. It also creates a clear path to NG911 for other public safety jurisdictions."
XConnect, a Somos Company, the provider of world-class numbering intelligence solutions has partnered with Cellusys, a leading telecom security solutions provider, to deploy XConnect's Global Number Range (GNR) services for validating A-Numbers.
Cellusys will deploy XConnect's solution to enhance its customer platform with Origin Based Rating (OBR) surcharge and robocalling mitigation capabilities.
"Pre-validating A-Numbers has become essential for delivering valid traffic, ensuring margins are protected, and removing identity risk. As the voice industry becomes more complex, dedicated solutions are needed to enable carriers to confidently terminate traffic," said Tim Ward, Sales and Marketing VP, at XConnect. "By working with Cellusys, we are removing spoof calling and unexpected surcharges for carriers. Together, we are combatting some of the toughest challenges facing the modern telco market."
"Call fraud is a major problem for voice players in the telecoms industry. This is causing losses of margin in an already challenging market. Realtime detection and blocking is key to protecting revenues," said Brendan Cleary, CEO, at Cellusys. "Our goal is to provide our customers with the latest signalling security innovations to prevent fraud instances and empower them to take back control of their networks. Through our partnership with XConnect, we are building an ecosystem to enable carriers to fight fraud and enhance their voice offerings."