Find out the week's top mobile stories from around the world. Stories this week include… Internet of Things labeling effort, Identity, Green Technology and Sustainability, Samsung New Release, Google Messages  adds support and much more.

White House officials convened industry leaders, policy experts and government leaders on Wednesday to discuss plans for security and privacy standards on connected devices.
The meeting — billed as a workshop for a nascent White House Internet of Things labeling initiative — included top White House cyber official Anne Neuberger, Federal Communications Commission Chairwoman Jessica Rosenworcel, National Cyber Director Chris Inglis and Senator Angus King, I-Maine, alongside consumer tech associations, industry executives and the nonprofit consumer advocacy organization Consumer Reports.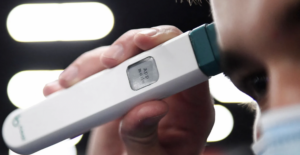 Tech Monitor
There's an old adage in advertising: if you're not paying for the product, then you are the product. That same quip may as well have been made about the average online experience. Most websites, after all, are free at the point of use. Banners explaining cookie collection and analytics, however, are a daily reminder that numerous parcels of our personal data – our phone numbers, images, email and real mail addresses – are zipping around the internet and frequently landing in corporate databases, completely out of our hands.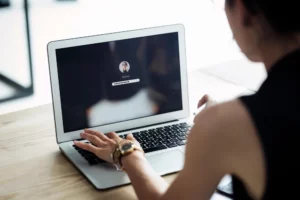 Yahoo! Finance
WASHINGTON, Oct. 21, 2022 (GLOBE NEWSWIRE) — According to a report by Vantage Market Research, the Global Green Technology and Sustainability Market was worth USD 10.9 Billion in 2021 and is expected to be worth USD 44.4 Billion by 2028, with a CAGR of 26.4% between 2022 and 2028. The report gives an in-depth look at the top segments, changing market trends, value chain, key investment pockets, competitive scenario, and regional landscape. The report is an important and helpful source of information for leading market players, investors, new entrants, and other stakeholders who want to make new plans for the future and take steps to strengthen their position in the market. in a report, titled "Green Technology and Sustainability Market Size & Share, Trends Analysis Report by Component (Solution, Services), by Technology (IoT, AI and Analytics, Digital Twin, Cloud Computing), by Application (Carbon Footprint Management, Green Building, Water Purification, Water Leak Detection), by Region (North America, Europe, Asia Pacific, Latin America) – Global Industry Assessment (2016 – 2021) & Forecast (2022 – 2028)".
GSMArena
Samsung has already rolled out the Android 13-based One UI 5.0's beta to a few smartphones, and it's rumored to release the stable One UI 5.0 for the Galaxy S22 series starting October 17 or October 19. While we await confirmation on that from Samsung, the folks at SamMobile have shared a list of Samsung smartphones that are sure to receive the One UI 5.0 stable build before 2023.
TechCrunch
Google has left no stones unturned in pushing Apple to adopt the Rich Communication Services (RCS) that the search giant argues will improve cross-platform communication. With little to no luck so far, Google is marching ahead with things that are within its power: supercharging its RCS client Messages on Android with new features to make lives a little easier for those on the other side of the green bubbles.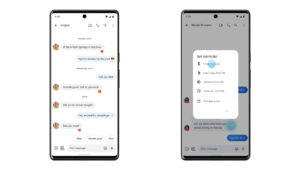 Is there anywhere you won't soon be assaulted by digital advertising?
Uber this week revealed that it is about to serve up "journey ads" when you hail a ride — commercial messages linked to your destination that appear on your phone, and maybe in future on a screen in the back of the car. About to take an international flight? A duty-free store can sponsor your entire trip to the airport.
Telecom Reseller
BELMONT, CA – October 19, 2022 – RingCentral, Inc. (NYSE: RNG), a leading provider of global enterprise cloud communications, video meetings, collaboration, and contact center solutions, today released results of a new enterprise communications report that surveyed business leaders and technology decision makers on their current and anticipated phone and technology use. The research revealed telephony is as relevant as ever for businesses of all sizes–and is a strategic driver of customer experience and top-line revenue.