Find out the week's top mobile stories from around the world. Stories this week include… A New Product Line with Privacy and Identity Protections to Help Users Secure Their Personal Data, Innovations in Payments, Sustaining digital payments, IoT Report, Content Marketing and much more.

TORONTO, October 13, 2022–(BUSINESS WIRE)–Today, McAfee Corp., a global leader in online protection, announced the launch of McAfee+ a new product line encompassing all new privacy and identity protections that enable users to confidently and securely live life online. Now available in Canada, the new McAfee+ product suite allows users access to identity restoration, as well as the ability to secure all their devices with award-winning protection against threats and viruses.

Forbes
We've seen two diverging paths: For consumers, the payment experience became ever more seamless, integrated and even delightful, moving away from cash toward digital wallets and embedded in the devices we use daily.

McKinsey
Digital payment transactions have grown rapidly in emerging markets during the past two years, as the pandemic accelerated shifts to contactless payments and e-commerce.1 E-wallets proliferated, real-time account-to-account transfers took off, and industry players formed new partnerships to access capabilities and broaden their customer base. Some of the fastest growth in digital payments occurred in Africa and Southeast Asia, where low banking penetration gives payments providers opportunities to capture untapped potential and reach underserved populations.
Newswires
LONDON, GREATER LONDON, UK, October 11, 2022 /EINPresswire.com/ — According to 'Internet Of Things (IoT) In Healthcare Global Market Report 2022 – Market Size, Trends, And Global Forecast 2022-2026' published by The Business Research Company, the internet of things (IoT) in healthcare market is expected to grow to $354.66 billion in 2026 at a compound annual growth rate (CAGR) of 22.4%. The increasing adoption of smart devices and wearables in healthcare is expected to propel the internet of things (IoT) in healthcare market growth going forward.
Entrepreneur
Over the last two decades, social media channels have transformed from platforms designed purely for entertainment and personal connections to powerful marketing tools. According to Statista, more than 90% of marketers in United States-based companies with 100 or more employees use social media as part of their content marketing strategy.
It's hard to silence the voices of doom proclaiming a crisis in the online advertising world, but there are many reasons to be optimistic.
While the demise of the cookie is considered an existential threat by the pessimists and third-party vendors who have prospered by selling your privacy, there is a far more positive way to look at their removal from the major web browsers, something Apple did two years ago without the complete collapse of online advertising.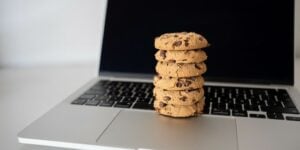 Connectivity as a service is coming, and it's going to change the way we think about being online as profoundly as cloud computing is transforming business and information technology.
Cloud computing isn't just big business — it's made whole categories of other businesses possible. Netflix is often cited as the biggest single customer of Amazon Web Services — but the reality is that the entire video-streaming ecosystem runs in the cloud.