Get the latest announcements from MEF Members across the mobile ecosystem globally in this weekly review of member news…
Orange Spain claimed to be the first company in the market to open a commercial space in the metaverse, advancing a broader move by its parent group to enable virtual commerce.
Material on Orange Spain's website explains customers can access the metaverse store on PCs or using VR glasses at home or in its stores.
The virtual space offers access to a commercial area where products and services are displayed, a leisure area with competitions and games, and an amphitheatre for events.
Sales staff in the form of avatars are on hand to advise on products and services.
BICS and Lynk Global have signed an agreement to enable mobile network operators (MNOs) to expand mobile coverage to people in remote areas around the world.
Coverage areas will include North America, the Caribbean, Latin America, South-East Asia and several rural areas in Africa.
"BICS firmly believes that connected communities are stronger communities," says Mikael Schachne, VP for telco market at BICS.
"With Lynk, we recognised the chance to create something very meaningful and special for our Mobile Network Operators' partners and their subscribers.
"This partnership is about building bridges so that more people can connect to and benefit from a connected society than ever before."
Currently, around 6% of the world's population lives within the digital divide. This means 450 million people are locked out of digital communications – excluded from all the educational, social and economic advantages that a connected world can offer.
Completed in April 2022 the joint PoC examined a roaming use case for holographic communication between two countries. The holographic communication application requires low-latency and high-quality data roaming connection. This successful cooperation between the two companies is a fundamental pillar for enabling the future of high-quality data roaming.
To cope with this technical requirement, Deutsche Telekom Global Carrier and Telefónica designed, implemented, and tested an innovative data roaming regional breakout use case applied to MEC solutions in Madrid. The German roamer in Spain is attached to this data roaming regional breakout instance in Spain instead of the traditional attach to the data roaming gateway in Germany. Thanks to this innovative solution the latency is significantly decreased, and the holographic communication requirement is fulfilled.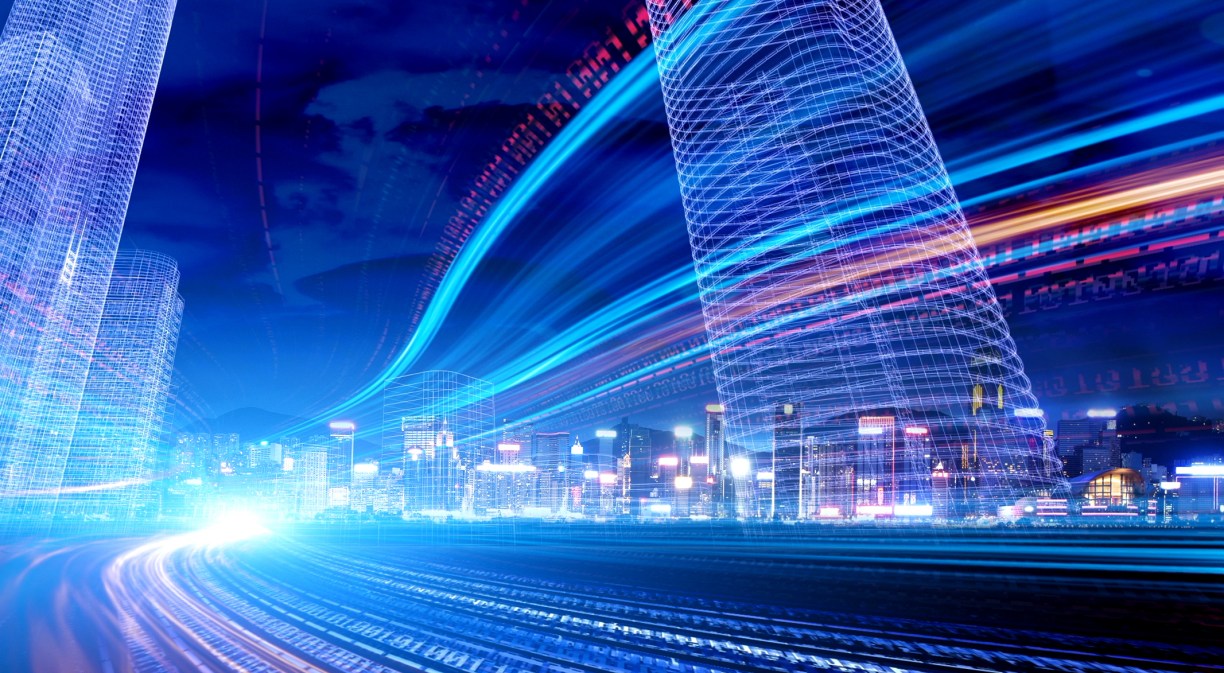 Juan Carlos García López, Director of Technology Development and Ecosystems at Telefónica Global CTIO said: "Optimizing the connectivity to Telco Edge servers and improving the latency for users while roaming is key for the development and growth of new types of services, such as holographic communications and many other future 5G services, like those related to Metaverse or C-V2X" said.
Csaba Füzesi, Head of Product Management at Deutsche Telekom Global Carrier Voice & Mobile Services, explained: "We are proud to have successfully completed the low-latency data roaming PoC together with Telefónica. It validates the benefits of data roaming regional breakout technology and proves that this innovative IPX technology can enable the high-quality data roaming connectivity of the future. The technical innovations in this PoC also establish a way forward towards high-quality and low-latency roaming connectivity in 5G."
Kaleyra, Inc., a rapidly growing omnichannel business communications platform, reached a critical milestone of over 20 million Google Verified Calls managed through Kaleyra's Voice API in 2022, with over 10 million calls verified in August alone.

Research has shown that individual consumers answer less than 50% of inbound calls on average, largely due to a surge in perceived phone scams.1 This can lead to significantly reduced revenues for many enterprises, as businesses are not able to connect with their customers. Google Verified Calls, a registration system that allows participating businesses to provide their verification credentials to customers when initiating communications, helps solve this problem by increasing answer rates and building trust between consumers and enterprises.
"We are proud of the work we have done to integrate Google Verified Calls into our Voice ecosystem," said Kaleyra CEO Dario Calogero. "After increasing our throughput to over 10 million calls in the last month, this marks an important milestone in our focused commitment to being the trusted CPaaS for enterprises. This is only the beginning, and we look forward to developing this solution further in the coming months."
Infobip, a global cloud communication company for businesses and a leader in omnichannel customer engagement, has deployed its AI-driven chatbot building platform (Answers) over WhatsApp for Twiga Foods Kenya.
The agric-tech startup runs a mobile-based Business-to-Business (B2B) food supply platform that supplies fresh fruits and vegetables sourced from farmers in rural Kenya to small- and medium-sized vendors, outlets and kiosks countrywide.
The company has built a deep understanding of how to innovate in the African retail market, by embracing independent retailers and giving them greater access to high quality foods, produce and home goods by leveraging the latest technology and the ubiquity of mobile phones combined with modern distribution and logistics.  According to Stellah Njeru Product Manager, Social Commerce at Twiga Foods Kenya, the company needed a hassle-free onboarding process of vendors who fulfill the minimum Know Your Customer (KYC) requirement onto the Twiga Foods platform.
"We needed to seamlessly scale the onboarding of small and medium sized vendors within the region through a preferred communications channel," says Njeru.
Njeru said that the Answers chatbot solution provided by Infobip has helped the company drive meaningful, personalised and scalable engagement with existing and new vendors across the country.
NEC and Mavenir have deployed massive MIMO (mMIMO) on Orange's 5G standalone (SA) experimental network.
Mavenir's cloud-native Open virtualized Radio Access Network (Open vRAN) software has been deployed on Orange's cloud infrastructure with NEC's 32T32R mMIMO active antenna unit (AAU) to deliver high capacity and enhanced coverage. Interoperability between radios and virtualized Distributed Units (vDUs) over the O-RAN Alliance Open Fronthaul Interface is key to Open RAN's ability to simplify the deployment of multi-vendor networks and eliminate vendor lock-in.
Arnaud Vamparys, SVP Radio Access Networks and Microwaves at Orange – Mavenir and NEC's successful Open RAN deployment of mMIMO on Orange's Innovation 5G SA experimental network is a major stepping stone on the road towards Open RAN deployments and illustrates Orange's commitment to support the development of multi-vendor Open RAN solutions with innovative partners. Our Open RAN Integration Centre, open to our partners worldwide, contributes to the development of a strong Open RAN ecosystem in Europe.