Find out the week's top mobile stories from around the world. Headlines this week include… The Global Cybersecurity Insurance Market Forecast, crypto payments in Brazil, Global Alert over Apple devices and more!

New York, Aug. 19, 2022 (GLOBE NEWSWIRE) — Reportlinker.com announces the release of the report "Global Cybersecurity Insurance Market Size, Share & Industry Trends Analysis Report By Component, By Insurance Coverage, By Insurance Type, By Organization Size, By End User, By Regional Outlook and Forecast, 2022 – 2028" – https://www.reportlinker.com/p06314993/?utm_source=GNW
Identity fraud is common there and it is one of the businesses that is tightly controlled and governed, which drives up demand. The landscape of every nation's essential infrastructure and business networks is evolving as a result of improvements in information technology, communication technologies, and the smart energy grid. However, as technology advances quickly, so do the hazards that accompany it.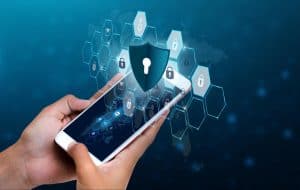 Crypto technology firm Ripple and Latin American Bank Travelex inked a new partnership on August 18 to spread instant cross-border crypto payments in Brazil using Ripple's On-Demand Liquidity (ODL) solution.Ripple's ODL allows for instant cross-border transfers for a meager settlement cost. The ODL also doesn't require pre-funded capital in the destination market. The deal made Travelex the first Latin American bank to utilize Ripple's ODL solution.
Much of the United States experienced record-breaking heat levels in July 2022.
This sweltering weather brings about a phenomenon known as heat domes or heat islands, which form when the climate in urban area differs from the conditions is rural areas surrounding it.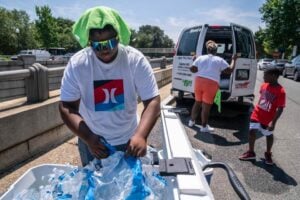 Google announced it's launching a new algorithm update next week called the helpful content update. It aims to boost content written for people and devalue content written primarily for SEO.
Unlike the recent product review update, which targets specific kinds of pages, the helpful content update is sitewide. That means it has the potential to impact all pages.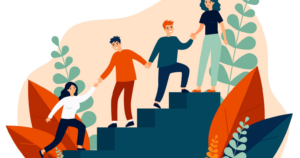 Apple has for the first time publicly disclosed serious security vulnerabilities for iPhones, iPads and Macs. These could potentially allow attackers to take complete control of devices. Apple said it is "aware of a report that this issue may have been actively exploited" and has rushed out emergency fixes and is urging all iPhone, iPad and Mac users (with Monterey OS installed) to update.
Apple enthusiast website MacRumors said the updates address vulnerabilities "that could lead to arbitrary code execution. Apple says that it is aware that these vulnerabilities may have been actively exploited in the wild, so it is important to update right away.
EE said it is blocking up to one million scam phone calls targeting people in the UK every day, after introducing new technology.
The network operator said it has stopped more than 11 million scam calls reaching the public since July.
It has introduced an upgraded "firewall technology", which uses artificial intelligence to review calls passing through UK Calling Line Identification (CLI) from other countries and blocks those pretending to be based in the UK.
Exploring the capabilities of edge computing, Verizon is appealing to developers' needs for versatility, reliability and functionality.
"If you think about our mobile edge computing portfolio in Verizon 5G Edge, suddenly the developer is a more important persona than ever for adopting the cloud and the mobile edge," said Robert Belson (pictured), principal engineer, corporate strategy, at Verizon Communications Inc. "So how do we go after developers and tell stories that ultimately resonate with them?"
Belson spoke with industry analysts Dave Vellante and Paul Gillin during the Red Hat Summit event, an exclusive broadcast on theCUBE, SiliconANGLE Media's livestreaming studio. They discussed multi-access or mobile edge computing, known as MEC; education of developers; and customer response to new offerings.