Get the latest announcements from MEF Members across the mobile ecosystem globally in this weekly review of member news…
Blinking, the provider of digital identity and user onboarding solutions, is partnering with IPification, the global provider of mobile IP address-based authentication, user verification and fraud prevention solutions, to further improve the security of its digital identity platform. Blinking is adding IPification phone verification to its platform instead of SMS OTP.
Blinking is the provider of a robust digital identification platform built with the "privacy by design" principles featuring multi-factor authentication, as well as KYC and AML checks. Its goal is to provide a one-stop shop for online products and processes with maximum security for businesses while removing unnecessary, repetitive due diligence required from users each time they want to use a new offline or online service.
"By introducing an additional layer of identity verification, Blinking will provide added value to its clients. IPification enables us to offer our clients the ability to be more confident in their end users due to mobile phone ownership and plans used. This is critical for lowering risk and building trust between businesses and their customers," said Milos Milovanovic, Blinking co-founder and COO.
"IPification and Blinking have been playing for the same team, so to say, for some time now. So it's a great pleasure to join forces with them to provide secure and seamless user onboarding and mobility across digital services," said Stefan Kostic, IPification CEO. "Focused on bringing the security of data to unprecedented levels while enabling a frictionless user experience, Blinking is the perfect partner for IPification."
The rapid growth of mobile money-based services continues. Ooredoo Money Services, part of Qatar-headquartered operator Ooredoo, has announced a partnership with Thunes, a global payment services platform based in Singapore, to provide instant money transfers to multiple mobile wallets internationally.
The partnership will enable Ooredoo Money customers to send money instantly to mobile wallets and bank accounts in 20 countries across Africa, South Asia and the Asia Pacific region.
Thunes says that through one integrated platform, it provides companies with instant access to their services to enable the sending of remittances through mobile wallets easily and quickly to many countries across the world.
Simon Nelson, Senior Vice President, Middle East and North Africa at Thunes, says: "We believe that the payment experience of the future will be more transparent, instant and interoperable across countries and with different payment methods. Through our collaboration with Ooredoo Financial Services, we will facilitate the transformation of this vision into a reality. We are pleased to work with Ooredoo to enhance payment options for its financial services customers."
Mavenir, the Network Software Provider building the future of networks with cloud-native software that runs on any cloud and transforms the way the world connects, announced today the appointment of Erin Mulligan Nelson to its Board of Directors as an Independent Director, effective April 12.

"We are pleased to welcome Erin to Mavenir's Board of Directors. Erin's vast experience in digital, software, applications, SaaS business models, and marketing will make her a valuable addition to the Board, particularly as Mavenir embraces new software business models," said Hubert De Pesquidoux, Executive Chairman of Mavenir and Executive Partner at Siris.
"I am very pleased and honored to join Mavenir's Board. Mavenir's leadership position as a network software provider and its innovative approach to solving customer challenges is compelling." said Erin Mulligan Nelson. "I look forward to joining Mavenir's exciting journey in 5G, OpenRAN, Enterprise Private Networking, and Cloud-Native Software and Applications."
It's that time of the year again and while millions of Americans are scratching their heads trying to set up an online account with the IRS, cybercriminals are busy preying on vulnerable taxpayers with a wide variety of scams.
In an email sent to TechRadar Pro, the cybersecurity firm Proofpoint provided further insights on the main types of tax season phishing scams both consumers and businesses need to look out for this year. While there are a few main IRS-related phishing archetypes, there are actually hundreds of different variations that use attack vectors like email, text messages and even actual phone calls.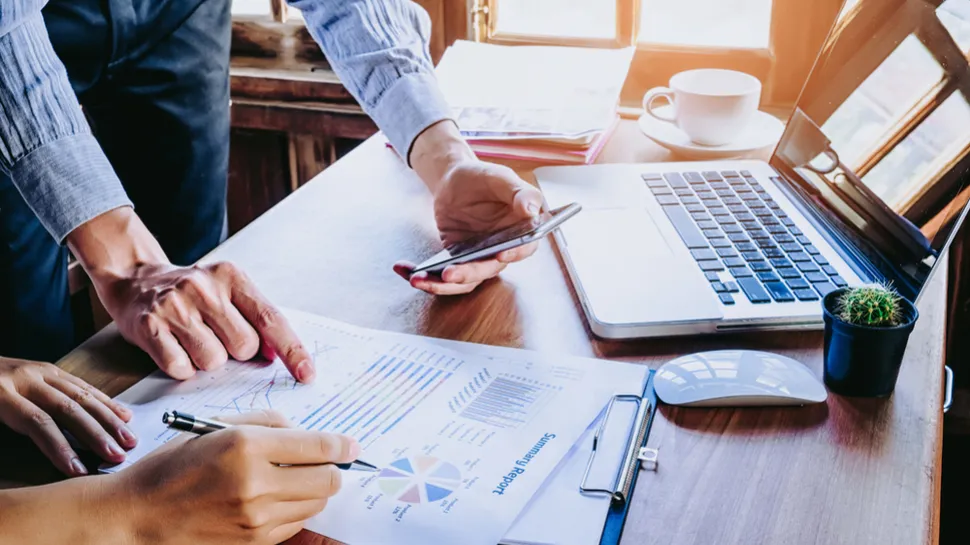 One of the main tax scams involves cybercriminals attempting to gain access to a user's personally identifying financial information (SSN, W2, unemployment compensation details, etc.) for the purpose of rerouting a tax refund to an attacker-controlled account. At the same time, cybercriminals and scammers also try to gain access to financial information to carry out espionage on a company or even to monetize it directly by selling it on online hacking forums.
Mailgun, a Sinch company, today announced that InboxReady by Sinch is now an available integration for users to purchase on Salesforce AppExchange.

 InboxReady by Sinch is a deliverability platform integrated with Salesforce Marketing Cloud that empowers users with the data they need to quickly identify and correct email deliverability issues. With this offering, users can now complete the process of email campaigns with seed testing, email verification, and utilize in-depth email analytics to ensure that emails land in the inbox. By purchasing InboxReady from Salesforce App Exchange, marketers will be able connect their InboxReady and Salesforce Marketing Cloud accounts today to monitor and manage deliverability results from a single dashboard.
"As users aim to engage their customers, the deliverability experts at Mailgun built InboxReady to be the software of choice to ensure their emails will land where they need them," said Josh Odom, CTO of Pathwire, a Sinch company, the parent brand of Mailgun and InboxReady. "From email verifications to inbox previews, to the data generated to explain the success of a campaign, InboxReady helps email campaigns every step along the way."
Vonage (Nasdaq: VG), a global leader in cloud communications helping businesses accelerate their digital transformation, is enabling China-based edtech platform PalFish (伴鱼) to seamlessly connect with current and potential customers across multiple communications channels using the Vonage Communication Platform.

"The use of edtech services has skyrocketed since COVID-19. In Asia Pacific, the e-learning market size will be worth USD 90 billion by 2026.1 Service providers need to effectively reach their audience in order to tap into this growing market and acquire new customers. The Vonage Communications Platform enables businesses like PalFish to easily integrate scalable, international capabilities into their existing offering and connect with their customers on their preferred channels," said Sunny Rao, Senior Vice President, Global Sales, Vonage.
With an ever-growing network of more than one million registered developers, the Vonage Communications Platform makes it easy for organisations to use APIs to disrupt their industries, and enable the type of business continuity, remote work, and remote delivery of services that is so essential in today's environment. Through its partners, Vonage's platform is at the centre of many notable transformational projects in the APAC region, and a de facto for startups.