Get the latest announcements from MEF Members across the mobile ecosystem globally in this weekly review of member news…
A new device unveiled by RealNetworks on Wednesday morning uses facial recognition to replace traditional key cards for access control at office buildings.
The product, called SAFR SCAN, will sell for $1,199 per access control point, significantly less than comparable products on the market, with more advanced and reliable facial recognition, according to the Seattle-based company. SAFR SCAN is the first end-to-end hardware product developed from scratch by RealNetworks, best known for its pioneering work in streaming audio and video in the early days of the web. An earlier RealNetworks Mask Check kiosk used a proprietary stand with an off-the-shelf tablet.
Although RealNetworks continues to focus primarily on software, CEO Rob Glaser said he believes in "the magic of putting hardware and software together in ways that haven't commercially scaled before."
"History tells us that somebody has to do it first," Glaser said. "Someone's got to put the hardware and software together, make it all work … and then then over time, you might see the hardware abstracted from the software, once there's a common form factor and an understanding of what it takes to build a high volume, highly successful product."
Kaleyra, Inc, a rapidly growing cloud communications software provider delivering a secure system of application programming interfaces (APIs) and connectivity solutions in the API/Communications Platform as a Service (CPaaS) market, today announced a series of planned steps in response to recent events in Ukraine.
As the world continues to witness the suffering and the plight of the Ukrainian people, individuals, governments, and businesses continue to grapple with how they can help. Without a presence in the region, Kaleyra is no different. As the company works to create a long-term strategy to provide assistance, it is determined to not sit idly by during this crucial time, as large numbers of refugees travel into western Europe.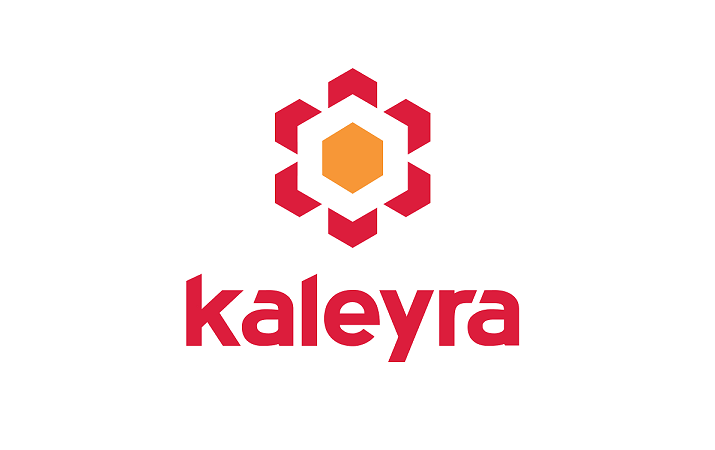 Recently, a group of Kaleyreans quickly mobilized and traveled over 1,900 kilometers to reach the Romania-Ukraine border with essential supplies and laptops to support FDP – Protagoniști în Educație, the local NGO whose mission is to promote the human dignity of the most disadvantaged people in the area. Although they typically maintain a concentration on education, healthcare, and inclusion, the organization has pivoted to focus on the Ukrainian refugee crisis in conjunction with other local charities.
"The experience with Kaleyra's team was very important to us," said Carmen Andresoi, Social Services Coordinator of Asociația FDP – Protagoniști în Educație. "Collaboration and donations from businesses are vital because they give us the opportunity to respond to the real needs of affected individuals in an immediate and personalized way."
Mavenir, the Network Software Provider building the future of networks with cloud-native software that runs on any cloud and transforms the way the world connects, has won the Voice & Data Excellence Award 2022 in the category of 'Network Software' for Mavenir's Converged Mobile and Packet Core Solution, part of the MAVcore portfolio.

Accepting the award on behalf of the company, Sanjay Bakaya, Country Head – India & Regional Vice President South Asia at Mavenir said, "We are honored to receive the Excellence Award from Voice & Data and are humbled by this recognition of our work in software for building 4G/5G networks.
It gives us immense pleasure to share that most of this software is being designed, developed, tested and operated by Indians within India, to serve our Indian and global customers.  I am sure this award will further motivate Indian engineering graduates to join the Mavenir family and work on cutting edge technology in network software."
iProov's biometric verification and authentication services module has received the highest assurance level of the European Union's eIDAS certification after testing by the TÜV Group. The certification means iProov can supply onboarding and authentication services to Qualified Trust Service Providers (QTSPs) in the EU and UK without further integration audits being required.
An iProov spokesperson told Biometric Update that "this is the first time our service has been certified as a standalone module, making future integrations enormously simpler." The module can be used to build an array of new services such as electronic signatures.
"For the first time, providers of Qualified Signatures can break free of video interviews," comments Andrew Bud, founder and CEO of iProov.
"That is the impact of the certification of our automated biometric verification services to QTSP standards. Our solution is faster, easier, more secure and lower cost. eIDAS QTSP certification is the highest international bar for the technology and business systems of a biometric verification provider, so this certification gives confidence to identity providers worldwide that they can rely on iProov."
As many of us move to services such as WhatsApp, Facebook Messenger and WeChat, growth in voice has evaporated and traffic is now steadily falling at up to 7% a year. But there is more, and possibly worse, news for telecoms companies.
Margins are getting thinner for carriers, especially those in the European Union since it adopted a "roam like at home" rule for mobile services in 2013 that removes all extra calling charges within the Union and the European Economic Area (EEA).
While this is good for people who can call home and use data roaming during business trips and holidays in the EU without worrying about bill shock, mobile operators and the carriers that connect calls for them are now facing their own bill shock problem, because roam like at home has facilitated a new form of telecoms fraud.
Eli Katz, chief executive of XConnect Global Networks – now owned by US telecoms services company Somos – describes this problem as "one of the biggest changes in rating, billing and costing in decades".
Meanwhile, Katia Gonzalez, head of fraud and security at BICS, warns that "roam like at home has been reconfirmed for the next few years, so the impact will go on". Gonzalez is reluctant to even guess how much the industry is losing to these fraudsters.
She explains that this is "very difficult to answer", because many of the companies affected "do not have the technology" to detect the fraud.