Get the latest announcements from MEF Members across the mobile ecosystem globally in this weekly review of member news…
IT services company Swisscom says it will donate the proceeds from its smartphone recycling scheme to the non-profit organisation SOS Children's Villages in Ukraine.
The company will match the amount, thus doubling the sum, while encouraging Swiss citizens to bring as many devices as possible to its shops.
All brands and models are welcome. Collected devices will be refurbished and sold by non-profit company Realise in Switzerland.
Eager to give back to the community, the proceeds from the resale and recycling have been donated to SOS Children's Villages since 2012. In the wake of the Russia-Ukraine war, the company has decided all proceeds will go exclusively to SOS Children's Villages in Ukraine. The charity is currently putting together emergency aid for at least 15 000 people in Ukraine.
'Financial support is needed urgently to help the local children as quickly as possible,' says Saskia Günter, Swisscom's head of corporate responsibility. 'We are calling on the people of Switzerland to donate as many devices as they can to our shops as soon as possible.'
Network software provider Mavenir is working with O2 Telefónica Deutschland to demonstrate simplified deployment and change management on core 5G network elements. The firms say this is a clear demonstration of zero-touch continuous integration, continuous deployment (CI/CD)-based operations of IMS core on cloud infrastructure.

Together, they are working to deploy a common zero-touch continuous integration, continuous deployment and continuous testing (CI/CD/CT) framework in O2 Telefónica's German network. This is intended to streamline operations in O2 Telefónica OpCos with leaner operations, faster deployments, and simplified operational changes in the network.
"5G requires cloud-native and microservices architecture, but brings along more operational complexity in the network," said Jochen Bockfeld, director common services at O2 Telefónica Deutschland. "CI/CD/CT-based zero-touch deployment and change management is our way to be agile and accelerate time to market. This is a key strategy in the path of automation of our networks to achieve leaner and meaner operations. Mavenir is a trusted and reliable partner for this journey, given the knowhow and the experience we have with them in core and cloud projects."
Sinch AB (publ), a global leader in cloud communications for mobile customer engagement, today announced the availability of expanded and enhanced rich media MMS messaging within leading marketing cloud Oracle Responsys.  The Sinch MMS Messaging App powered by Sureshot is available today in the Oracle Marketplace.

Coupled with Oracle Responsys' powerful personalization and content management services and powered by Sureshot.io, the Sinch MMS App delivers a rich set of capabilities in demand by Oracle customers.  The Sinch MMS Messaging App greatly expands Responsys creative palette adding video, audio, PDF, vCard, extended text payload, and geo-location maps to existing image media support.  Now creative marketers can combine messaging channel's 90%+ open rate and its 2-3x conversion rate increase generated by richer media formats.
"We are proud to deliver a significant leap forward in rich messaging capabilities for customer engagements based on feedback from several customers of Oracle Responsys," said Vikram Khandpur, SVP and GM, at Sinch. "We look forward to creating meaningful engagement for brands and consumers over the course of the new year and beyond."
Telenor says it now offers a complete TV solution via Wireless Broadband over 5G.
Over the past three years, the Norwegian telco has been offering more than 100,000 customers a wireless broadband service from Telenor for homes, cabins and offices.
Norwegians now consume as much streaming content as linear content. In 2021, Norwegian TV viewers used an average of 3.2 streaming services, an increase on the 2.5 recorded in 2019, according to a study by Kantar conducted on behalf of Telenor.
"Now it will also be possible to get a TV subscription for customers who have 5G coverage. This will provide a simpler and more flexible TV solution for very many customers around the country," says Camilla Amundsen, head of fixed network and TV at Telenor.
Norwegians now consume as much streaming content as linear content. In 2021, Norwegian TV viewers used an average of 3.2 streaming services, an increase on the 2.5 recorded in 2019, according to a study by Kantar conducted on behalf of Telenor.
Syniverse®, "the world's most connected company"®, today announced it is the first global messaging and Communications Platform-as-a-Service (CPaaS) provider to offer a cloud-native, hyperscale digital engagement platform to improve enterprises' customer experiences and accelerate their digital transformations.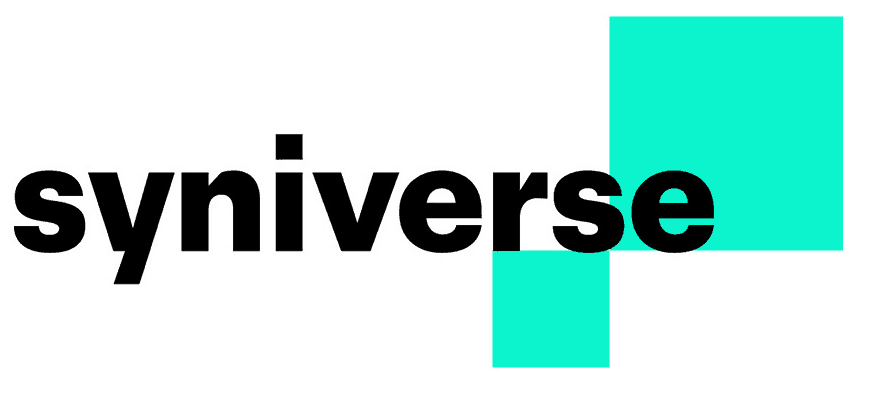 Andrew Davies, Chief Executive Officer, Syniverse – "Syniverse has been a co-creation partner in mobile engagement with enterprises and leading brands around the world for many years. Our industry leadership continues by launching the CPaaS industry's first cloud-native, next-generation hyperscale communications platform. Syniverse's Hyperscale Communications Platform will set the standard for enterprises that are using digital transformation to improve customer experience."
SMARTY, a UK SIM-only mobile network, has deployed imiconnect and imicampaign to support its growing subscriber base and drive a more seamless customer experience across its marketing journeys and digital channels.
With imimobile's communications platform as a service (CPaaS) solution – imiconnect – at its core, SMARTY can now better support seamless customer engagement across its customer onboarding programme as well as throughout its in-life and retention campaigns which required greater need for effective, cross-channel, personalised communications.
"As we continue to grow our customer base, it was becoming apparent that we needed to change the way in which we interact with customers," says Sayed Hajamaideen, Head of Marketing & Propositions at SMARTY. "Our ethos is simple, honest mobile and we found that imimobile aligned very strongly to this with its easy, straightforward, and intelligent technology. SMARTY is in an extremely competitive industry, and we are an ambitious company – we were looking for a highly personalised, automated customer experience solution that would keep pace with the speed at which we are moving. imimobile has helped overhaul our entire approach to customer communications through its CPaaS platform and multi-channel capabilities to ensure a frictionless experience for our growing customer base."