60,000 people descended on the FIRA for MWC22. They swapped ideas, exchanged business cards and breathed all over each other. Tim Green loved it. Here, he recalls the best bits of a glorious return for the show…
And so we all travelled back to Barcelona for the first 'proper' MWC for three years.
Everything was as I remembered it. The crowded trains. The vast impersonal halls. The long queues for warmed up pizza. The fragrant toilets.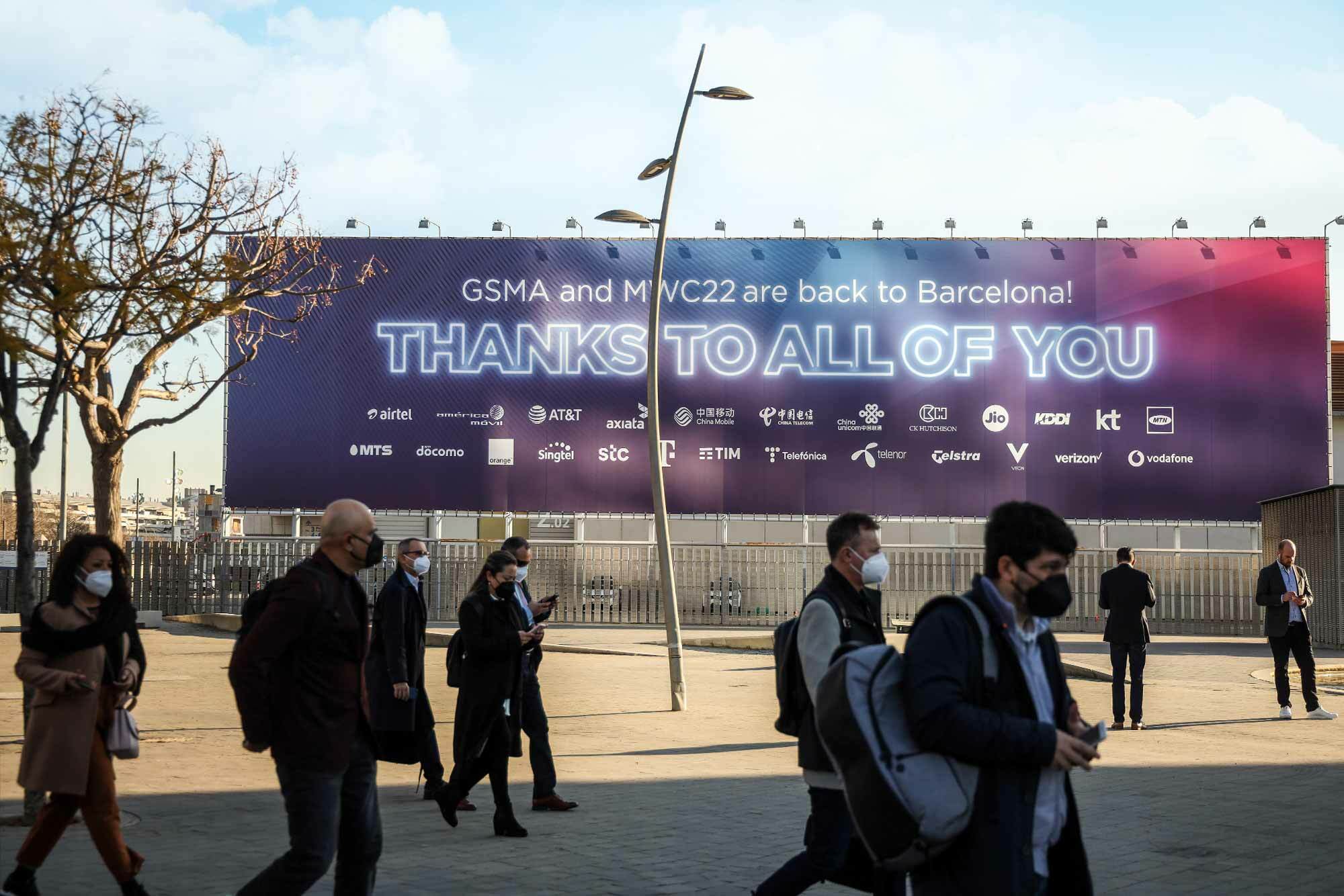 Wasn't it marvellous?
Genuinely. I'm not sure how many feel like I do, but I've never been jaded about MWC. I love everything about it: catching up with old friends, making new ones, luxuriating in the spring sunshine of Barcelona (let's not talk about 2018 when it snowed and excited sun-seekers from the UK neglected to bring coats).
Best of all, I love pressing random buttons on the new Realme phones.
The truth is, there were times over the last two years when some of us wondered if MWC would ever return. New COVID variants and/or the culture of fear promised to put people off ever going to expos again.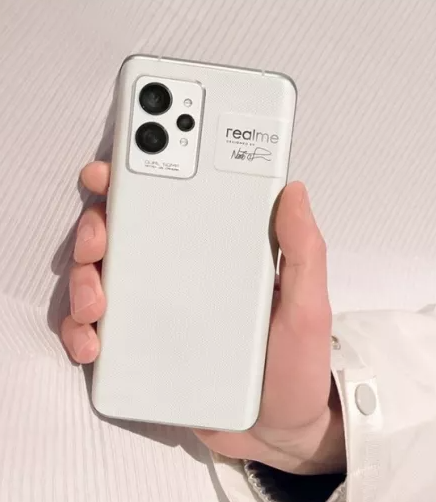 Well, I reckon the opposite happened. With hindsight, it was obvious that people were gagging to come back.
Which might be why MWC chose to gag them. I'm talking, of course, about the masks.
Having come from the UK, where face coverings have been advisory for some time, it was a shock to have to strap on a mask for the entire duration of the event.
Inevitably, I arrived wearing the wrong kind. No worries, said the MWC steward, just join the queue outside to buy one.
The QUEUE OF 1000 PEOPLE.
What a start to the show.
And the masks were horribly uncomfortable. Especially for those of us vain enough to wear beards. Worse, the mask police were everywhere. I removed mine in a toilet cubicle and was immediately cautioned by a staffer who lowered himself from a ceiling tile.
But anyway, let's re-cap the big events from a wonderful week.
60,000 people breathing together in one place!
At its crazy peak, MWC attracted 110,000 people. Think of the germs! Well, I heard that organisers were hoping for a third of that number would show up for 2022. In reality, it was half.
Yes, the event hosted over 60,000 attendees from almost 200 countries. They came to see more than 1000 speakers and 1500+ exhibitors.
MEF wins MWC22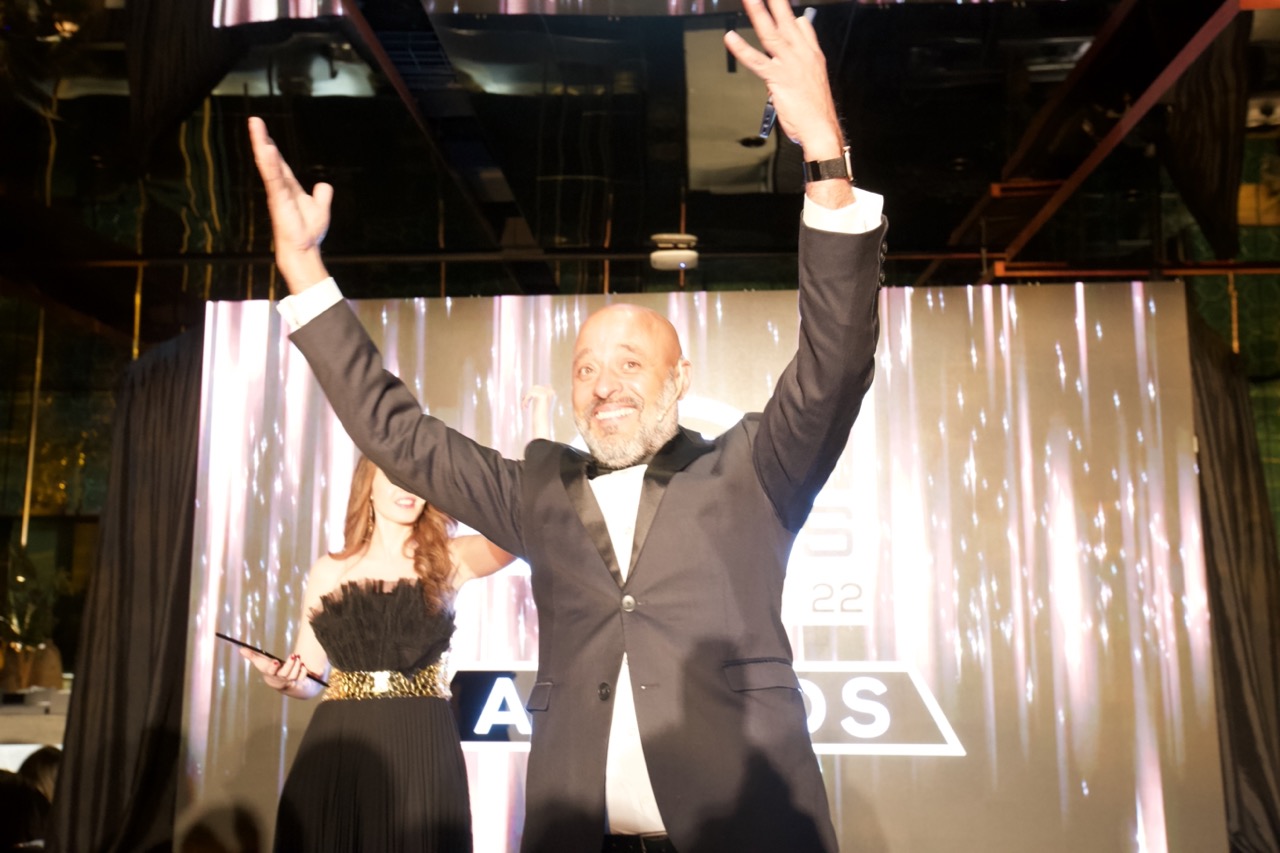 Maybe this blog is not a place to gloat, but let's be honest MEF had an absolute belter of a show. Our glorious leader Dario and his industrious lieutenant Susan obviously decided many months ago to place a big bet on MWC22: three big social events over three nights. These were The MEF Lounge, The MEFFYS awards and the MEF Messaging Meet Up.
This could have backfired. Some new COVID disaster could have de-railed everything. Instead, MEF was rewarded for its courage with capacity crowds and smiling faces.
5G nears one billion
The GSMA kicked off MWC by publishing its annual Global Mobile Economy Report. The big story was exploding 5G adoption. It said connections should reach 1 billion in 2022.
Just as significant, though less sexy, is the MNOs' progress in building out connectivity as a whole. The report said that, in a decade, the coverage gap has fallen from a third of the global population to just six percent.
More highlights:
By the end of 2025, 5G will account for around a quarter of total mobile connections
In 2021, the mobile industry generated $4.5 trillion of economic value
3% billion people subscribe to mobile services, representing 67% of the global population
China is all over 5G
Chinese OEMs, MNOs and users are not waiting around for the 5G revolution. They're on it now. During the conference, China Mobile announced its 5G base station count will hit one million by end-2022. It expects its 5G subscribers with compatible handsets will exceed 330 million..
Orange will ditch 2G and 3G by 2030
Meanwhile, at the other end of the connectivity scale, Orange declared its plans to phase out 2G and 3G networks across its footprint between 2025 and 2030.
Handsets. Mostly boring.
Let's be honest, what is there to get excited about when it comes to new phones in 2022? Another megapixel? More imaginatively-named colours (I'm waiting for 'satanic red')? Lazy re-boots?

Well, with a number of OEMs missing, there was little news to report at MWC22. HMD Global unveiled a trio of impressively affordable Nokia smartphones, while Oppo trumpeted a breakthrough in fast charging technology: a battery that charges in 15 minutes.
Metaverse, metaverse, metaverse, metaverse, metaverse
Every new MWC brings with it a 'new new thing'. Five years ago it was watches. Then it was cars. Then it was VR. Over time, some of these obsessions have become well-established. Others (curved screens, 3D) have become the equivalent of 80s shoulder pads.
At MWC22 the must-have accessory was the metaverse. It was everywhere. Telefonica hosted a "stand in the metaverse" to let attendees virtually visit the four physical areas on the exhibition floors. It also presented four demo areas on smart industry, 5G holographic telepresence, industrial robotics and drone protection.
Accenture was also very 'metaversey', presenting a bunch of talks on its Industry City stage. I went to a couple. They didn't entirely answer the question that everyone is asking…
What exactly is the metaverse?
Be honest, you don't know. I'm not sure either. But I am writing a report for the MEF on the topic and how it might impact our community. So I am very close to an answer.
Pick that one out of the metaverse… FC Barcelona visits MWC22
Further proof of the fixation on all things metaverse came from Barca President Joan Laporta. He graced MWC22 with a keynote that explained the club's interest in blockchain, non-fungible tokens (NFT) and the metaverse.
He said Barca will launch its first NFT soon, might create its own cryptocurrency, and is looking carefully at the development of virtual worlds. Predictably, he didn't say how. But we can guess the why: selling more stuff to the club's 300 million fans.