Get the latest announcements from MEF Members across the mobile ecosystem globally in this weekly review of member news…
Telefonica chairman and CEO Jose Maria Alvarez-Pallette (pictured) claimed validation for the operator's strategies after it recorded a fivefold annual rise in net profit for 2021.
The operator's performance was boosted by capital gains from a sale of Telxius mobile towers and the merger of its O2 UK unit with Liberty Global's Virgin Media to create a new industry heavyweight. Discussing its earnings, Alvarez-Pallette said Telefonica had "once again delivered on all its targets" during the year and would continue its transformation into the "new Telefonica" based on a strategic plan announced in 2019.
For 2022, Telefonica is targeting low single-digit organic growth in revenue and OIBDA, and a capex-to-sales ratio of up to 15 per cent.
Telefonica predicted an improvement in its competitive position this year, citing the acquisition of Oi Group's mobile assets in Brazil; a simplification of its portfolio in Latin America including the sale of units in Costa Rica and El Salvador; and recent spectrum acquisitions in the UK, Spain and Brazil.
Net profit hit €8.1 billion in 2021, on revenue of €39.3 billion, up 2 per cent.
Alvarez-Pallete noted the group "significantly reduced net debt", down €9 billion to €26 billion, with the company also highlighting growth for its Telefonica Tech unit after a 33.6 per cent rise in revenue to almost €1 billion.
Trust is the foundation of communications but it's hard to come by due to the relentless global scourge of illegal robocalls, spam text and fraud, which costs service providers $29 billion in lost revenues each year. And since fraudulent robocalls are expected to cost consumers $40 billion in 2022, it's not surprising that they won't answer calls or texts from phone numbers they don't recognize. This makes it difficult, expensive and sometimes impossible for hospitals, schools and other legitimate organizations to reach consumers.

With companies anticipated to spend $2.8 trillion on digital transformation globally by 2025, regulators, service providers and an ecosystem of vendors are working diligently to help legitimate businesses be known to consumers. They understand that if consumers can't trust that the caller ID – or that the calling party isn't who they say they are – it is bad for business, innovation and national growth.
"Digital transformation is changing the way we connect and communicate with each other – from how we work and purchase goods, to how businesses communicate with customers and countries make policy decisions," said Peter Ford, Executive Vice President, iconectiv. "The industry is working together to make this digital shift effective by diligently working toward rebuilding trust in voice and text communications channels so that legitimate businesses get their calls answered and consumers are once again confident to pick up their phone calls and respond to text messages."
As consumers embrace connected devices and services, inadequate levels of basic security, such as encryption and authentication schemes risk consumer mistrust. To address this, ZARIOT and The @ Company have developed a solution using a new encryption protocol and SIM-based technologies to guarantee data privacy and control.
In partnership with Kigen, the SIM, eSIM, or iSIM can be used as a tamper-proof root of trust on cellular IoT devices such as pacemakers, remote security cameras, and asset trackers. This technology benefits business and consumers alike by simplifying not only provisioning and management, but security, data privacy, and ownership in a landscape of increasing public demand and regulation.
"Strong authentication and a standardized approach to trust are fundamental to how our interactions with IoT will be shaped," said Vincent Korstanje, CEO at Kigen. "This collaboration extends the stringent levels of security across SIM, eSIM, and iSIM, with Kigen OS portfolio and OPEN IoT SAFE, to assure the user that their data is securely exchanged between peers thus protecting their privacy."
Utilising the SIM makes possible true end-to-end, network layer encrypted data security for IoT devices, without the requirement of gateways and VPNs, or additional device hardware such as a TPM. The elegant, open-source solution will reduce cost, increase security, and can be retrofitted to many existing solutions and devices.
As it looks to build on the momentum it's gained in advanced open radio access networks (Open RAN) technology over the past 12 months, network software provider Mavenir has expanded its Open RAN radio ecosystem, providing communications service providers (CSPs) with a wider choice of radios as they progress in rolling out open and interoperable networks.

At the head of the new offer is a range of radio units (RUs), OpenBeam, compliant with the O-RAN standard spanning micro, macro, millimetre wave (mmWave) and massive MIMO (mMIMO), to support the numerous Open RAN deployments scheduled for introduction in 2022 and beyond.
The OpenBeam radio portfolio covers a range of spectrum, both licensed and un-licensed, and, assured Mavenir, "strictly" follows the philosophy of open interfaces and O-RAN 7.2 interface to which the company is committed through Open RAN centralised unit and distributed unit products. OpenBeam radios will be available to the Open RAN Ecosystem, including suppliers, operators and system integrators.
In addition to the existing ecosystem of partners Mavenir MAVair Open vRAN interworks with, comprising more than 15 O-RAN RRU partners, the OpenBeam suite provides a radio portfolio that is specifically designed for the growing needs of CSPs, with agile, cost-efficient smart radios to meet critical demands on the network – both now and as the network changes and expands.
Mobile World Congress 2022–Syniverse®, "the world's most connected company"®, today announced it is the first global messaging and Communications Platform-as-a-Service (CPaaS) provider to offer a cloud-native, hyperscale digital engagement platform to improve enterprises' customer experiences and accelerate their digital transformations.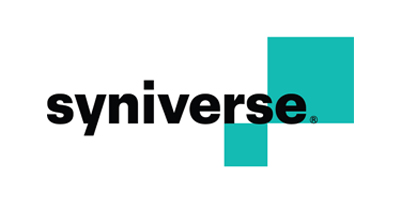 The Syniverse Hyperscale Communications Platform allows enterprises to easily elevate their digital transformation to feature rich messaging mediums via a range of global messaging and CPaaS capabilities anywhere in the world, securely, and at hyperscale to address rapid volumetric growth in digital engagement services.
Application-to-Person (A2P) messaging continues to rapidly rise over voice, email, social, and other communications channels resulting in an "always on" and preferred method by consumers. COVID-19 caused an acceleration of mobile messaging engagement between brands, their clients, employees, and partners, as consumers and enterprises worked and lived in an increasingly digital manner. A2P messaging volumes and revenues have increased significantly during the past 18 months and growth will continue for enterprises.