Get the latest announcements from MEF Members across the mobile ecosystem globally in this weekly review of member news…
RouteSms Solutions FZE, a wholly owned subsidiary of Route Mobile Limited ("Route Mobile"), one of the leading CPaaS (Communication Platform as a Service) provider to enterprises, over-the-top ("OTT") players and mobile network operators, today signed definitive agreements to acquire M.R Messaging FZC ("M.R Messaging/MRM"), one of the leading Cloud communications service provider catering to enterprises and aggregators in Europe & South Africa. The acquisition is aligned to Route Mobile's global growth strategy and strengthens its global presence as a CPaaS leader.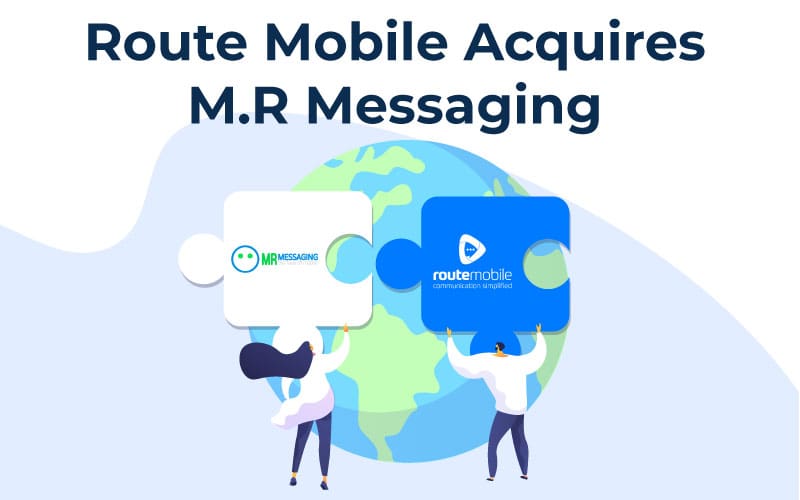 Rajdipkumar Gupta, Managing Director and Group CEO, Route Mobile Limited, said, "M.R Messaging presents Route Mobile a significant opportunity to foray and compete in new markets. This opportunity enables us to offer brands & enterprises a global network with local presence in Europe and South Africa, delivering a superior customer experience at scale." He further added, "We have always aimed to gain a bigger foothold globally. After Latin America, we wanted to strengthen our presence in Europe & South Africa and M.R Messaging is just the right fit."
Robin Sullivan, CEO & Founder of M.R Messaging FZC, said, "We are immensely thrilled to join hands with one of the leading CPaaS player like Route Mobile. This opportunity enables us to expand our product & services capabilities backed with solid tech-led communications transformation expertise in Europe & South Africa."
Having just raised about $340million to accelerate its conversational engagement vision, Gupshup has spread its tentacles to the viable Nigerian market through the acquisition of Dotgo in a bid to provide next-generation conversational messaging services for businesses and brands in the country.
Speaking to a select media audience in Lagos on Thursday via teleconferencing from his America's Silicon Valley base, Beerud Sheth, co-founder and CEO, Gupshup, said the company is changing the way businesses engage with their customers – "one-on-one with everyone", declaring that virtually, every customer touchpoint should be transformed with conversational experiences.
"As business-to-consumer engagement becomes conversational, the company is busy enabling more ways for businesses to deliver rich experiences", disclosed the Co-Founder.
Creatively dividing the business lifecycle into three phases – Marketing, Commerce and Customer Support, Beerud and Dr. Inderpal Singh Mumick, Executive Vice President/CEO, Dotgo, maintained that products, businesses will now be able to build seamless conversational experiences across both messaging and voice channels to connect vividly with their customers using rich and colourful text as distinct from the commonplace SMS.
IPification, the leading global provider of mobile IP address-based authentication and phone verification, has deployed its solutions within Cyta, the largest mobile network operator in Cyprus. Mobile app developers whose users subscribe to Cyta can now implement IPification into their apps to streamline their onboarding and sign-in processes.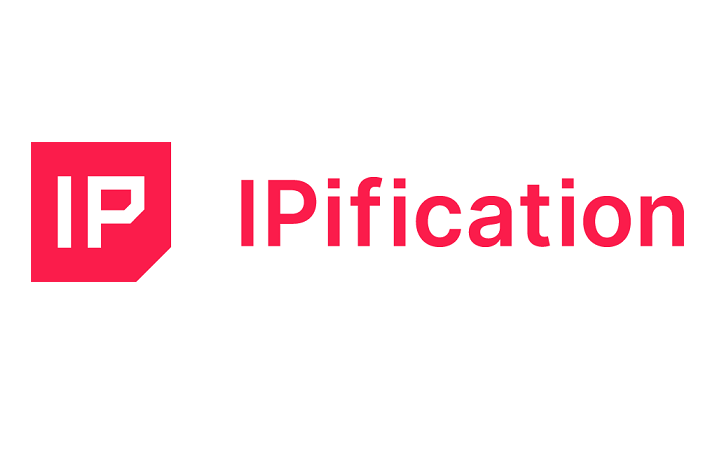 IPification authenticates users within milliseconds and with only one click via the users' unique mobile ID key composed of their phone number, device, and network data. IPification offers mobile app developers a way to improve their registration and login experience to increase their user acquisition, engagement and retention rates while also providing the users with bank-grade mobile security services.
"It's always extremely rewarding to see someone of Cyta's size and someone who's been known to innovate so much, believe in and integrate IPification," said Stefan Kostic, IPification CEO. "We're looking forward to revolutionizing the way in which mobile authentication is done in Cyprus together with them, and we hope to onboard mobile apps in a variety of industries from fintech, banking, ride-hailing, gaming, taxi and delivery, entertainment, streaming, OTT, etc."
iProov, the world leader in online biometric face authentication, today announced the publication of its newly-granted ninth U.S. patent, which combats the identity fraud epidemic of digitally or physically altered and forged U.S. driver's licenses and government ID cards.
This extension of iProov's Genuine Presence Assurance® technology focuses solely on the surface of the document and detects tampering with the photo and hologram patterns. Complementary to technology other organizations have in the reading, analysis and fraud detection of documents, iProov plans to offer this new capability to its document and ID verification customers and partners.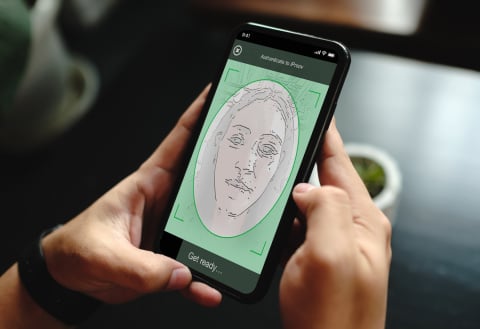 "iProov continues to expand our focus on solving the problem of genuine presence in ways that marry usability and security," said Andrew Bud, iProov CEO. "Presenting government-issued ID at home via a personal device is a huge convenience for consumers. However, it's vital to confirm the document is genuine. This new technology will save the user awkwardly moving a license or ID around in front of a camera, while providing a safer, faster and cheaper alternative to time-consuming video calls with agents. Our unique technology relies upon simple, inclusive movement that harnesses a distinctive combination of distance and light."
SAFR® from RealNetworks, Inc., the world's foremost facial recognition solution for live video, offering accurate, fast, low bias face recognition and additional computer vision features, announces SAFR version 3.8. Available now, SAFR version 3.8 includes easy SSL support, updated enterprise capabilities, and enhanced usability.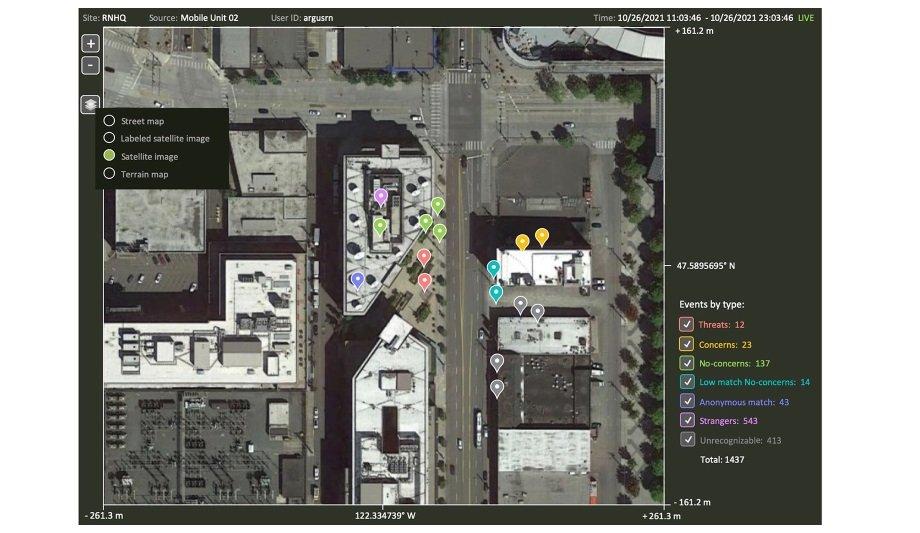 SAFR's AI-powered recognition with liveness detection quickly (within 0.3 seconds) and accurately verifies and displays the name of a matched person. In version 3.8, the SAFR Operator Console improves usability by adding a match association by colour capability, additional anti-cluttering capability, and quick access to live camera feeds through the alerts panel.
"Our latest release further enhances UI usability while supporting a wider array of deployment applications," comments Steven McMillen, Senior Director of Solutions Engineering for SAFR. "SAFR's code is lightweight, allowing it to take advantage of advances in GPU technology to give users more parallel processing power." Ensuring security is critical when working with data such as facial biometric signatures. SAFR has always made privacy and security a top priority. Securing data in transit is an important component of that security.
Sinch AB (publ), a global leader in cloud communications and mobile customer engagement, today announced changes to its organization and management team.
The recent acquisitions of Inteliquent, MessageMedia and Pathwire significantly expand Sinch's product offering and go-to-market capabilities. To support continued profitable growth and to ensure strong execution through delegated responsibility, Sinch will now be organized into five Business Units.
Enterprise & Messaging, headed by Anders Olin, includes Sinch's enterprise-focused messaging business with programmable APIs for established and emerging mobile messaging channels. The Unit operates Sinch's main enterprise sales force with regional teams in the US, EMEA, Latin America, India and APAC, and is tasked with cross-sales of all Sinch products. Enterprise & Messaging will also include Sinch's existing business serving mobile operators (currently reported as "Operators").
Voice, led by Inteliquent CEO Ed O'Hara, will include the full Inteliquent voice business as well as Sinch's existing products within Voice & Video. The Unit will serve carriers, service providers and enterprises with voice calling, phone numbers, voice APIs and solutions, emergency services, and more.
The President of each Business Unit will have full Profit & Loss responsibility, with central functions organized to support Business Units, realize synergies, and promote joint technological and commercial development. The new operating model will be implemented during the spring of 2022.