MEF's recently published IoT Enterprise Survey discusses the key issues, business drivers, appetite for innovation, current & future technology choices and supplier preferences for enterprise IoT. MEF has spoken to enterprises, from small to large, in nine key markets across eight core IoT segments – report author Andrew Parkin-White shares what they told us.
IoT solutions can offer significant benefits to the enterprise. We asked 450 enterprises already using IoT in their businesses what are their drivers for using IoT in their businesses.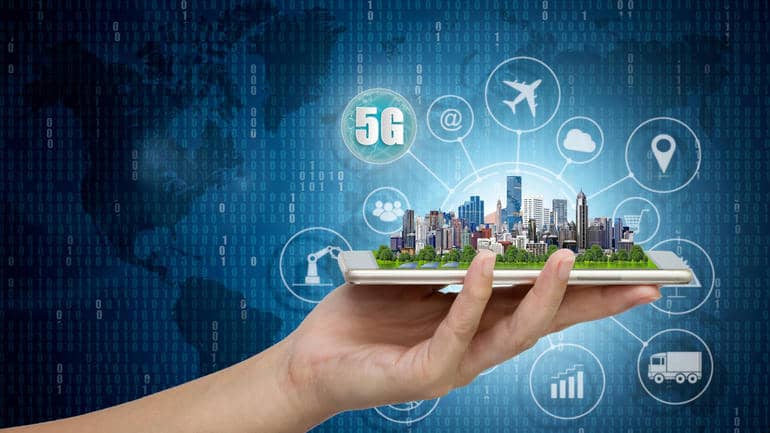 Before the results came in, I would have predicted that cost savings and digital transformation would have topped the list of key drivers, but I was wrong. The chart below demonstrates that the most significant driver is using IoT for business advantage and is ranked as the most important followed closely by process improvement and efficiency gains. Security and fraud prevention are also important factors, but interestingly IoT deployment is not seen as central to digital transformation, often thought to be a key driver. Similarly, making cost savings and improving customer experience are lower in terms of importance.
It is true to say that the actual field is quite narrow when we rank the global responses on a scale of 1 to 5 of increasing importance. In fact, the range is 0.7 between the highest and lowest ranked. Digging into the detail starts to highlight some differences by geography, sector and enterprise size. If we look on a country level, we see if a variable picture emerging. In both India and Indonesia, process improvement and efficiency are ranked highest. Both of these countries have a broader range of important categories than the global average.  France has a broader range of important criteria but cites increased security and prevention of fraud are most important. The UK ranks all of the attributes lower than the global average although the top five are consistent with the global view although only scoring 3.9. It is interesting to note that improving the customer experience is the lowest rated with a rating of 3.4 globally. It is highest in India (3.6) and the USA (3.5) and lowest in France (3.2) and South Africa 3.1.
If we turn our attention to looking at companies in the sectors we interviewed, we see that the top three IoT drivers are more important to utilities, and to retail and wholesale than other sectors, especially process improvement. We can see that in healthcare, all these drivers are reasonably important whilst in agriculture, and in storage & supply chain, companies in these sectors are less concerned about improving customer experience via IoT. Retail and wholesale have the broadest range of important drivers and has the highest score of 3.9 for pressure from competition. Process improvement and efficiency is also important to this sector (4.2) and marginally more in utilities at 4.3. Here security also has great significance at 4.1 as is the case in retail and wholesale (4.1) and automotive manufacture (4.0). This sector too reports the highest rating for fraud prevention. In healthcare, key to workflow gains a score of 4.0 and is markedly higher than other sectors. Cost saving is a little more important than average in storage, logistics and supply chain at 3.7. At 3.5, it is the lowest in retail and wholesale and healthcare. Digital transformation varies little from the global figure of 3.5 across all sectors.
Smaller companies with 251 to 500 employees are focused on IoT driving business advantage. Improving customer experience, digital transformation, and cost savings are the least important IoT drivers for these companies. It is clear to note that as companies grow in size (by employee numbers), more IoT drivers become important. While they are still focused on gaining business advantage, they also see IoT developments being driven by process improvement, increasing security and reducing fraud. Customer experience remains the least important driver though.
What becomes apparent that suppliers should tailor their approach and marketing to different geographies, segments and organisational sizes and focus on the business advantages of IoT rather than purely focusing on a digital transformation agenda.
The full report and data tables are available to Members with the executive summary available to non-members
Market analyst firms confidently predict that we will see over 25bn global IoT connections by 2030. Enterprises account for a significant amount of these connections. MEF and its members really wanted to get under the skin of what is driving this growth and how enterprises are tackling IoT.