Get the latest announcements from MEF Members across the mobile ecosystem globally in this weekly review of member news…
More and more transactions are conducted online and businesses need to ensure every user is trustworthy while maintaining a positive user experience. That's why we're excited to announce Twilio's intent to acquire Boku Identity, Inc. ("Boku Mobile Identity"), a leading global identity and authentication provider.
The intended acquisition of Boku Mobile Identity is a reflection of Twilio's commitment to accelerate our vision for seamless mobile identity and digital intelligence.



Boku Mobile Identity is a suite of products offered by Boku today that enables businesses to improve their user experience while enhancing security. While channels for identity verification like SMS two-factor authentication have a place, these methods introduce additional time and effort which can decrease conversions from signup to checkout. Boku Mobile Identity can verify customer data in real time from authoritative, GDPR-compliant data sources, by leveraging the most comprehensive global network of real-time mobile network operator identity connections in the industry.
Together, customers can provide a smooth onboarding experience for users while mitigating fraudulent sign-ups and account takeovers. We can accomplish this with behind-the-scenes tools to identify risky or compromised phone numbers, including those hijacked through SIM swap attacks.
Purebaby, Australia's largest independent babywear brand has announced it is transforming its customer loyalty strategy with the power of cross-channel customer engagement solution Cheetah Digital.
Purebaby was on the hunt for a software solution that would enable them to send personalised email messages to their existing and prospective customer base and allow them to move away from 'batch-and-blast' customer emails.
Cheetah's VP, Go to Market APAC, Billy Loizou, says it's exciting to partner with innovative brands like Purebaby that are leveraging innovative loyalty programs to transform customer experience at scale.
"We're thrilled to collaborate with such a global retail leader that is revolutionising how brands unlock the value of their data to help build meaningful, long-term relationships with their customers. We look forward to continuing our collaboration with Purebaby and are excited to see how the brand continues to evolve and grow."
Whenever Empello sees an increase in complaints and non-compliance in a market, it often follows that one of the actions taken by a carrier or regulator is the introduction of PIN or OTP flows to add more "security" to the payment journey.
Typically, the triggers for introducing a PIN flow to the payment journey are increasing levels of consumer complaints about unauthorised charges on their bill, and these are often caused by increased levels of technical payment fraud.
At Empello we recognise two types of payment fraud – front door and back door fraud. Front door fraud is fraud that originates from the user's device. The fraud occurs through manipulation of the intended consumer journey, rather than back door fraud which circumvents the intended consumer journey and is injected directly into the payment infrastructure. Front door fraud is usually caused by having a malware application on the handset which is able to manipulate the device and emulate user behaviour. As a result, buttons on payment pages are clicked by the malware app rather than the user themselves, and carriers wind up with complaints from users saying that they simply did not click on the payment page.
Consumers get frustrated when their call is answered with an automated message explaining that they're twelfth in line for the next agent, or that their estimated wait time is 20 minutes. To avoid this frustration—and the potential for lost sales—many retailers, government agencies and other organizations now provide people with the option of leaving a callback number instead of staying on hold.

A newly released iconectiv use case describes how one major retailer that lost $400,000 in a single callback fraud incident, opted to address the issue by banning all callbacks to the country where the fraud originated before realizing that there were other, less extreme and more customer-first options available. While banning the callbacks may have helped stop the phone fraud issue, it inadvertently undermined their customer experience, sales and brand reputation. A targeted approach which identifies the IPRN and flags it as fraud would have completely mitigated this incident.
"This retailer's experience is both a cautionary tale and an inspiring road map for how businesses, government agencies and other organizations can thwart fraudsters while protecting their brand, bottom-line and customer experience," said Peter Ford, Executive Vice President, Information Solutions Business at iconectiv. "Its trial of TruNumber Protect also shows how the right fraud-prevention tools can improve operational efficiency and safely open the door to even more customer engagement options."
PARTNER INTERVIEW: Operators globally, large and small are preparing to leverage 5G by investing in open, autonomous networks that can support all software in any cloud environment.
These investments will enable mobile broadband today, and deliver a range of new services tomorrow, from real-time video analytics to remote medicine to vehicle-to-everything.
Expectations have changed. Speed matters. There is a requirement for innovation to take place at software speed. Telecom software vendors play a pivotal role as operators undertake this transformation. That is why Mavenir is building the future of networks and pioneering advanced technology, focusing on the vision of a single, software-based automated network that runs on any cloud.  Mavenir brings to market an end-to-end fully cloud-native open solution portfolio, enabling operators to migrate functions to software and manage the entire network with a single automation toolset.
Syniverse Holdings, Inc., a wholly owned subsidiary of Syniverse Corporation ("Syniverse"), the "world's most connected company" TM and a premier global technology provider of mission-critical mobile platforms for carriers and enterprises, shared a business update today, including revenue and adjusted EBITDA guidance for fiscal 2022. Syniverse's communications platform enables leading platforms and carriers to seamlessly reach customers in every corner of the globe.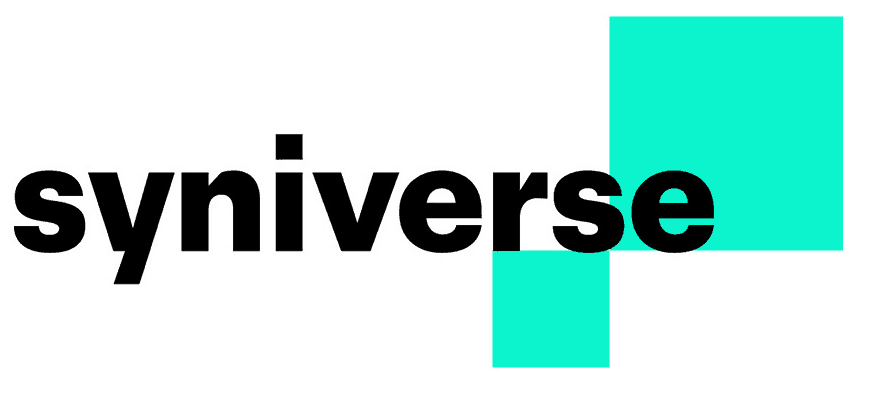 Syniverse expects 2022 revenue in the range of $840 million to $875 million, a 10% increase at the midpoint from its prior target of $780 million. The company also raised its adjusted EBITDA forecast for 2022 to a range of $235 million to $245 million, a 2% increase at the midpoint from its prior target of $236 million.
"Today's preliminary results show that we continue to execute our strategic growth plan and are very well positioned to deliver the mobile ecosystem solutions necessary to monetize 5G data and messaging and create long-term value for shareholders," said Andrew Davies, CEO of Syniverse. "We're very encouraged by the strong growth momentum in our Carrier and Enterprise businesses."
"For example, we recently reached an agreement with a second Tier 1 North American telecom operator to provide our Evolved Mobility solution, allowing them to shut down their legacy 3G networks and repurpose their 3G spectrum for 5G while maintaining continuity of 3G roaming revenue," explained Mr. Davies. "Meanwhile, our blockchain-enabled clearing and settlement platform is monetizing 5G enabled transactions. These are just two examples of market leading innovations that only Syniverse can offer."