Get the latest announcements from MEF Members across the mobile ecosystem globally in this weekly review of member news…
NetSfere, a global provider of next-generation secure and compliant messaging and mobility solutions, today announces its partnership with Deutsche Telekom, one of the world's leading integrated telecommunications companies, to deploy NetSfere's secure mobile messaging platform in all St. Augustinus hospitals, a leading German healthcare group.
Quick, instantaneous communication tools offer undisputed benefits to streamline staff communication, however, St. Augustinus noticed an alarming increase in the use of personal devices and popular messaging apps like WhatsApp, which pose critical privacy and compliance risks. In response, NetSfere and Deutsche Telekom partnered to implement NetSfere's HIPAA and GDPR compliant messaging platform that offers similar functionality to apps like WhatsApp but provides the highest level of end-to-end encryption through Deutsche Telekom's highly secure data center.
"NetSfere is designed to meet security and compliance requirements in regulated verticals including healthcare," says Franz Obermayer, NetSfere's Vice President Europe. "Medical professionals do high-pressure, life-changing work, which demands a communication platform that enables them to do so more effectively. Our partnership with the St. Augustinus Group provides secure, compliant, and flexible messaging options that eliminate the need for staff members to turn to risky messaging apps. With NetSfere, the exchange of patient data is protected to the maximum."
Ericsson (NASDAQ: ERIC) has entered into an agreement to acquire Vonage Holdings Corp. (NASDAQ: VG) for USD 21 per share. This represents a total acquisition price of approximately USD 6.2 billion (Enterprise Value).
The merger agreement was approved unanimously by the Board of Vonage. The transaction builds upon Ericsson's stated intent to expand globally in wireless enterprise, offering existing customers an increased share of a market valued at USD 700 billion by 2030.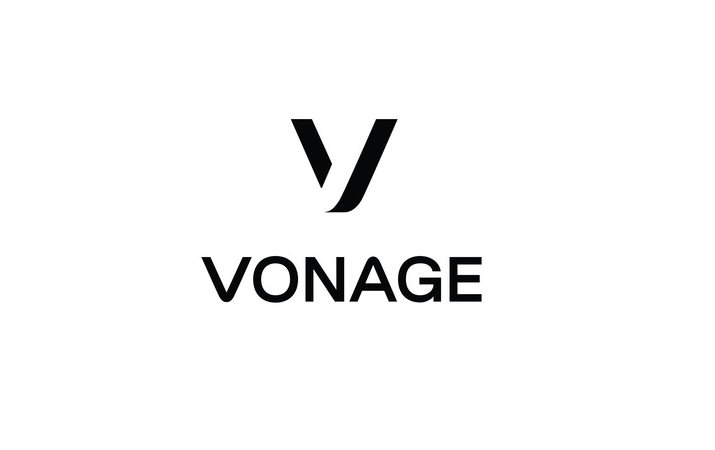 Rory Read, CEO of Vonage, says: "Ericsson and Vonage have a shared ambition to accelerate our long-term growth strategy. The convergence of the internet, mobility, the cloud and powerful 5G networks are forming the digital transformation and intelligent communications wave, which is driving a secular change in the way businesses operate. The combination of our two companies offers exciting opportunities for customers, partners, developers and team members to capture this next wave."
"We believe joining Ericsson is in the best interests of our shareholders and is a testament to Vonage's leadership position in business cloud communications, our innovative product portfolio, and outstanding team."
Paris, November 18, 2021 – Paris-based cybersecurity company Evina, which operates in 70 countries, has announced a €20 million funding round to consolidate its leading position in securing financial services for telecom operators.
The future of telecom operators will not be determined by the sales strategy of cell phone plans, but by the ability to provide new services to the huge customer bases they have patiently built up. Among these, financial services are the most crucial.
David Lotfi, CEO and founder of Evina explains how it all started: "We realized that no one knew how to stop this new generation of cybercriminals, who are extremely professional and have much more advanced technical and financial resources than before. We saw this as a major threat and decided to develop a dedicated solution. Very quickly, the largest operators around the world asked to implement our solutions."
Evina is now present in over 70 countries. It protects the world's largest telecom groups such as Orange and Vodacom, but also major digital merchants for whom control of operator payment is a strategic advantage. With a detection rate of 99.94% of false transactions and a false positive rate of less than 0.06%, Evina has prevented the theft of more than 1 billion euros over the last 12 months.
Global cloud communications company, Infobip, announced its arrival into the Australian market, providing local businesses with programmable communication solutions to simplify how they connect and engage with their customers at scale.
Infobip says the launch comes at a time where the importance of cloud-based communication technologies is growing and essential for businesses looking to stay ahead in this digital-first era. Australian brands are increasingly relying on omnichannel communication solutions to engage and remain connected with customers.
"We are all about ensuring organisations can provide customers with what they need, when they need it and deliver the right message in the right moment on the appropriate channel," says Infobip regional manager ANZ Jonathan Ryan. "With the Australian retail sector growing by $6.3b from 2019-2020, we are coming in at the perfect time to help organisations and businesses increase customer loyalty, improve customer experiences and grow brand awareness."
The Australian launch is part of an ambitious expansion period for the company. Infobip recently raised $US500 million that will be used to support exponential growth and innovation, the company said.
Bharti Airtel has partnered with the US-based Mavenir for open radio access network (Open RAN)-based fifth generation or 5G field trials in the mm Wave and mid band at Chandigarh tri-city, reaffirming its commitment to open technology approach.
"Airtel will undertake 5G trials with Mavenir in Chandigarh tri-city in coming weeks in the 3500 MHz and millimeter wave (mmWave) bands," an industry source said, adding that the partnership would further allow the telco to test a vendor-neutral ecosystem.
Sunil Mittal-driven telco is one of the initial members of O-RAN Alliance since 2018, together with AT&T, Orange, Vodafone Group, China Mobile and Deutsche Telekom, and is spearheading the innovation-driven open architecture. Rival Reliance Jio, an ardent advocate of open technology, is also a member of the Germany-based group.
In August this year, Bharti Airtel's chief executive Gopal Vittal said that the telco continues to lead the Open RAN initiative in India by partnering with the "best companies" such as Mavenir, Red Hat, Intel and Qualcomm. It has also entered into strategic partnership with Tata group to deploy locally-developed open network.
Continuing to pioneer the latest technologies and solutions, Ooredoo Oman has signed an agreement with Finland-based digital business support system (BSS) provider, Tecnotree, as a vendor for its digital billing system. Based on microservices architecture, the system supports both traditional and digital offerings, providing a platform for high-performance billing and revenue management functions, efficiently tracking usage and payment, and offering personalized billing for every subscriber. Ensuring a cost-effective and efficient way for customers to manage their bills, it's part of Ooredoo's mission to provide a state-of-the-art digital experience.
Dr. Ahmed Abdullah Al Abri, Chief Technology & Information Officer at Ooredoo, said, "The digitalization of our billing system is the next major step in our digital transformation strategy. By continuing to utilize new technologies, we are laying the foundation for the next era of IT architecture while providing both our B2B and B2C customers with an excellent digital experience that simplifies and enriches their lives."
"We are proud to partner with Ooredoo in this transformative journey" said, Padma Ravichander, CEO of Tecnotree Corporation. "Offering a unique digital billing platform, Tecnotree's Digital Convergent Billing System (DCBS) is a unified revenue management solution that creates a smooth and secure charging, billing, and payments experience for customers. The collaboration will accelerate Ooredoo's operational efficiency with unified billing consolidation, increasing productivity and maximizing revenue opportunities for the operator."