Find out the week's top mobile stories from around the world. Headlines this week include… Apple announces self-service repair scheme in win for campaigners, Meta to shut down Threads messaging app, 5G in São Paulo (Brazil), and more.

BBC
Apple has announced a "self-service repair" programme so "customers who are comfortable" can fix their own devices.
At launch, in early 2022 in the US, it will cover replacing the batteries, screens and cameras of recent iPhones.
But Apple's new repair store will sell more than 200 parts and tools.
It comes after months of increasing pressure on Apple from the grassroots right-to-repair movement, which wants individuals and independent repair shops to be able to fix electronics.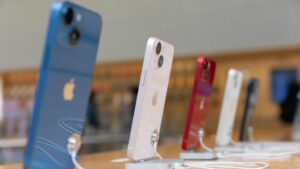 Meta announced plans to pull the plug on Threads, a standalone direct messaging app for Instagram users launched in 2019, as the parent company seeks to enhance communication options in the photo sharing service.
A Meta representative told Mobile World Live distinctive features on Threads are being introduced to the main Instagram app, which experienced a rise in messaging function use in recent years.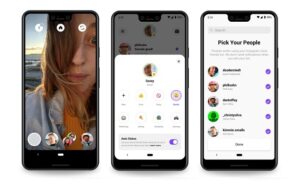 Every Tuesday on The Vergecast, we're pulling apart a different new tech standard that is designed to replace tech standards before it. Last week, we explored the fractious history and fraught future of USB-C. This week, we're talking about Rich Communication Services, or RCS. Will it replace SMS? Google is trying to make it happen.
To really understand why Google is going all-in on RCS, you have to understand that there's a rich and complicated history of messaging apps at Google and also RCS's own history that's entirely separate from Google. On the Vergecast RCS special, Verge executive editor Dieter Bohn walks you through the messy past and uncertain future of the texting standard.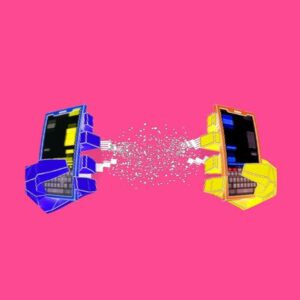 The government of the Brazilian State of Sao Paulo has launched a "Conecta SP" programme that aims to speed up the arrival of 5G coverage to all 645 municipalities in the state. The initiative, which foresees an investment of BRL 3 million, encourages municipal managers to upgrade local antenna legislation to the new technology.
India is investing in developing indigenous capabilities in 5G and 6G telecom technologies besides focusing on manufacturing semi-conductors, Prime Minister Narendra Modi said on Thursday.
In a virtual address at the Sydney Dialogue, the prime minister said the "greatest product" of technology today is data and that India has created a robust framework of data protection, privacy and security.
The Business Research Company's Internet Of Things (IoT) Market 2021 – Opportunities And Strategies – Global Forecast To 2030
LONDON, GREATER LONDON , UK, November 15, 2021 /EINPresswire.com/ — The increasing adoption of 5G networks is expected to drive the IoT market in the forecast period. 5G networks would accelerate the uptake of IoT applications and services and enable new use cases in remote monitoring and visual inspection, autonomous operations in large-scale remote environments such as mines, connected vehicles and more. The increased bandwidth offered by 5G allows more data to be sent during a given period of time and the lower latency allows data to reach its destination faster. These networks provide increased coverage which supports multiple network topologies allowing IoT enabled devices to communicate easily. According to Ericsson's latest Mobility Report, the number of worldwide 5G smartphone subscriptions in 2021 will increase to 600 million increasing by 3 times from the 2020 total.