Get the latest announcements from MEF Members across the mobile ecosystem globally in this weekly review of member news…
Global mVAS CPA-platform company Golden Goose has deployed MCP Insight's anti-fraud and compliance solution as part of Golden Goose's move to create an international mVAS marketplace (DCB HUB). Its main task is to combine the efforts and expertise of advertisers and mVAS publishers from all over the world into a single ecosystem.
Cooperation with MCP, which has enabled Golden Goose to use its Anti-Fraud and Compliance solutions, significantly expands the existing toolkit of the DCB HUB platform and allows Golden Goose clients to additionally protect marketplace participants from non-compliant promotions and any types of fraud, i.e. issues that reduce the profit of their business.
DCB HUB is a global industry marketplace for mobile content, offers and traffic that helps create mVAS businesses.
"Today, MCP have proven themselves in the DCB market in 27 countries from four regions: Asia Pacific, Europe, Middle East and Africa," says Igor Kholin, Co-Founder of Golden Goose. "Cooperation with MCP is important for Golden Goose, since our international mVAS marketplace (DCB HUB) is also widely represented in these regions and it is very important for us to ensure the high quality of advertising campaigns carried out through our platform in these countries."
It's National STEM Day today and to celebrate this day, we've talked to thirteen women who work in STEM and asked them why women leaders are needed to disrupt traditional industries and how they are achieving this in their own working roles.
Caitlin Riordan, VP Client Success & Services for Cheetah Digital
"In my experience, women disrupt and drive transformation through building authentic relationships and connections throughout an organisation, empowering the people in the organisation to own and be the change. The need for culture change to support a transformation journey is often a heavy lift, so what better than a leader who brings authenticity, care and people connection to the vision to bring culture along the same path?
In a post-pandemic era, organisations are more focused on human-centred decisions than ever. We need more leaders, of all genders, who see the vision, and nurture the people along the transformation journey."
Infobip Group, a global cloud communications platform company for customer engagement, and leader in CPaaS solutions, today announced that it has entered into a definitive agreement with global VoIP provider Peerless Network, marking Infobip's fourth acquisition in under a year.
The transaction is expected to complete upon receipt of regulatory approvals in 2022 and will be financed with a combination of Infobip shares and cash. Peerless Network management will roll parts of its holdings into Infobip.
Silvio Kutić, CEO of Infobip comments: "Today's announcement accelerates our international growth strategy by several years. Financially, strategically, and operationally, this is very positive. The acquisition enables Infobip to continue to grow business in the US, in sync with Peerless Network's strategy. Our current and future customers will benefit from access to the most comprehensive suite of SaaS enabled CPaaS software available in the market on one single platform. Further, Peerless will substantially strengthen voice proposition for the Infobip CPaaS offering. Together we will offer a truly global network, with local teams to serve businesses and customers around the world, focused on delivering unbeatable customer experiences at scale. We're thrilled to welcome this groundbreaking team to Infobip and congratulate them on their tremendous performance."
Having spent the best part of 2021 demonstrating a range of communication solutions based on Open RAN technology, network software provider Mavenir has announced a cloud-native, modular and microservices-based Converged Charging Solution (CCS), which enables communications service providers (CSPs) to monetise network as a service from 3G, 4G and 5G networks.

The company sees its 100% microservices, API first, cloud-native, and headless (MACH)-based CCS product – a component of the Mavenir Digital Enablement (MDE) platform – as making it easy to create and quickly deploy new services in response to market demand.
"In the new, use case-driven future, the importance of an agile and robust charging and monetisation platform becomes paramount," said Sandeep Singh, general manager of the MDE business unit, explaining the rationale for the product's launch.
"Mavenir's composable architecture makes the transition much easier, allowing CSPs to install this CCS alongside existing charging solutions, starting with a small collection of microservices, incrementally growing, and eventually migrating to the new solution. The unique stateless architecture allows distribution of various CCS microservices to either a single centralised datacentre, or multiple distributed data centres, including edge datacentres.
Syniverse has formed a global partnership with NTW Software whereby the two companies will integrate the Syniverse CPaaS Concierge Software as a Service (SaaS) platform offering into the NTW call center platform.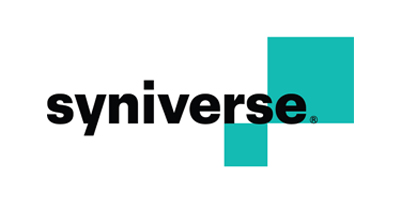 The combined omnichannel Communications Platform as a Service (CPaaS) solution will enable enterprises to communicate more effectively with their customers via mobile messaging.
Mobile messaging has evolved beyond short message service (SMS) and multimedia messaging service (MMS) and the demand for media-rich messaging channels such as rich communication services (RCS), Apple Chat, WhatsApp, Facebook Messenger, WeChat, and many others are increasing for mobile users. The Syniverse CPaaS Concierge offers a wide selection of rich channels, allowing enterprises and their call center operations to leverage the more effective ones for their employees and customers resulting in improved communications and customer engagement and brand awareness.
Chris Rivera, President, Enterprise, Syniverse – COVID-19 accelerated the need of enterprises to leverage omni-channel mobile engagement to reach and provide services to their clients remotely and across several use cases. Our Syniverse CPaaS Concierge offering is the perfect SaaS solution for enterprises looking to drive their desired outcomes and provide a unique customer experience.
With its new net zero climate target, Swisscom aims to be climate neutral across its entire value chain and, moreover, to achieve a positive CO2 contribution of 1 million tons per year by 2025.
Swisscom said it has reduced its operational CO2 emissions by 80% since 1990, a figure that will have increased to over 90% by 2025, when it aims to be climate neutral across our entire value chain – in other words, to achieve net zero. As Switzerland's leading ICT company, Swisscom has an obligation to honour its social and environmental responsibilities.
Swisscom is working to systematically reduce its emissions by over 90%. Its vehicle fleet is a major factor in this. Its entire vehicle fleet is being converted to electric, which will halve its CO2 emissions by 2025 and ensure that its vehicles are emissions-free from 2030. In its buildings, the Operator is replacing fossil-fuel heating systems with heat pumps and promoting the installation of solar energy systems. Furthermore, it is its ambition to achieve a 20% reduction in our energy consumption by 2030. Against the backdrop of annually increasing data volumes, this will be a significant challenge. However, Swisscom is also assessing our entire supply chain, reaching agreements with its major partners and suppliers in respect of their climate targets and using recyclable products.