Get the latest announcements from MEF Members across the mobile ecosystem globally in this weekly review of member news…
A major advance in the industry-driven work to mitigate illegal robocalling.
The Secure Telephone Identity Governance Authority (STI-GA) today announced the launch of new STIR/SHAKEN functionality, expanding caller ID authentication reach with the use of delegate certificates and by allowing Resp Orgs, the companies responsible for assigning toll-free telephone numbers, to directly join the SHAKEN ecosystem. The new software launches on October 22.
Delegate certificates, as defined in an ATIS standard, are optional tools designed to help providers better determine the proper level of "attestation" for a call, or a caller's right to use a certain phone number. Determining this right is one of STIR/SHAKEN's most important contributions. A call receives the top level of attestation (A-level) only if the service provider signing it can identify the end user and attest to their right to use that telephone number for outbound calls.
In preparation for the launch, the STI-GA has extensively tested the effectiveness of this new solution by working with iconectiv, the organization that serves as the STI-Policy Administrator, as well as a number of service providers, Resp Orgs and industry vendors.
Airtel Nigeria has announced a strategic partnership with Google and Dotgo to offer upgraded Short Message Service experience to enterprises and entrepreneurs in the country.
The upgraded SMS experience would be delivered through a Rich Communications Services, a part of the 5G technology.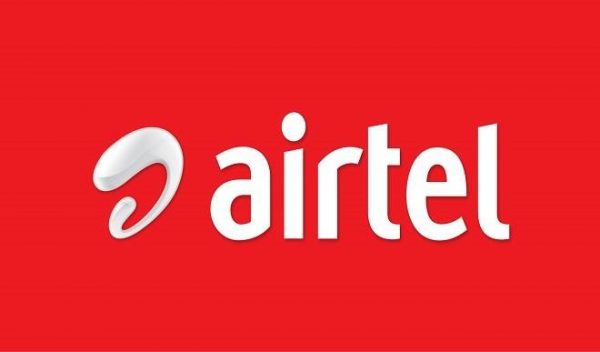 Its features include pictures, audio, video and presence, combined with enhanced security and encryption.
Jason Choy, Director, Partnerships and Communication Products, Google, said the coming on board of Airtel had made RCS adoption in Nigeria scale newer heights.
"The coming together of a carrier like Airtel and our partner Dotgo to roll out RCS business messaging services has transformed Nigeria into an 'RCS Gold country', where every tier-1 carrier supports RCS," Choy said.
The Country Manager, Dotgo Nigeria, Oluseyi Akinnibosun, said the partnership would unleash a new paradigm in business messaging, where the end customer would be the ultimate beneficiary.
RCS messages are delivered into native messaging apps such as Google messages and Samsung messages on Android phones.
Kaleyra, Inc. ,a rapidly growing cloud communications software provider delivering a secure system of application programming interfaces (APIs) and connectivity solutions in the API/Communications Platform as a Service (CPaaS) market, has appointed Gateway Investor Relations, a leading strategic financial communications and capital markets advisory firm, to manage its expanded investor relations program initiatives, including providing corporate messaging and other consulting services to the Company.
"Over the past several quarters, we've taken major steps toward realizing our long-term vision of becoming the trusted global CPaaS platform, and we believe Kaleyra is now at an inflection point in that transformation," said Dario Calogero, Company Founder and Chief Executive Officer. "The CPaaS market, led by worldwide video conferencing adoption and innovation across the A2P messaging market, is poised to more than triple over the next five years. After our recent strategic acquisitions of Bandyer and mGage, respectively, we are positioned to take advantage of these tailwinds and can now offer a complete suite of tools for omnichannel customer engagement.
RealNetworks, Inc. (NASDAQ: RNWK), the premier facial recognition platform for live video, has been selected as the facial recognition technology provider to support the Japanese government's evolution from paper documents to digital "My Number" ID cards with a face-based authentication infrastructure. Part of a larger digital transformation, My Number cards represent a new digital identification system designed to streamline and expand access to government services for Japanese citizens and residents.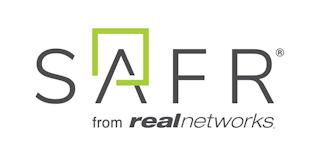 "In developing a card reader with face recognition to be used for online authentication, we needed the best facial recognition system available," comments Mr. Takayoshi Toyoda, President and CEO of Nextware Co., Ltd. (JASDAQ 4814). "SAFR enables high-precision face recognition with little variation in authentication accuracy across gender, age and race based on its deep learning of about 10 million images. The availability of a device-embedded development kit enabled rapid development of the product."
The initial rollout of My Number cards provides access to Japan's universal healthcare system by allowing citizens to confirm their identity and medical information with specialized card readers and facial recognition features. As part of the new initiative, residents will no longer require multiple ID cards to access different government services. My Number cards contain an IC chip that stores a digital photo of the user. The My Number Card Reader reads the photo information and authenticates the user utilizing SAFR facial recognition even if the user is wearing a mask.
Syniverse, the world's most connected company, today announced it has joined the Adobe Exchange Partner Program as an Accelerate Partner. The strategic relationship with Adobe is designed to reimagine global customer engagement solutions with mobile users through one- and two-way campaigns across a broad array of messaging applications.
This collaboration and technology integration will enable Adobe Experience Cloud customers to access the Syniverse CPaaS Concierge Software as a Service (SaaS) platform offering. The Syniverse cloud-based platform is used by global 2000 enterprises and brands in the technology, financial services, communications, retail, logistics, and travel and hospitality market segments.
Chris Rivera, President, Enterprise, Syniverse – "Syniverse and Adobe place a significant value on helping enterprises deliver exceptional digital journeys. This new collaboration is a perfect match that allows many of the largest enterprises to achieve bottom-line results. Enterprises deploying Syniverse CPaaS Concierge and Adobe Experience Cloud will be able to connect billions of mobile users, apps, and devices. The COVID-19 pandemic has catapulted digital commerce and the relationship between Syniverse and Adobe helps enterprises transform for the digital age."
Mobile Ecosystem Forum announces its first omni-channel event and welcomes Mavenir as its launch partner for MEF CONNECTS Omnichannel 2021 – MEF's first hybrid event, which takes place in London and online on 30th Nov and 1st Dec. 2021.
Mavenir is the industry's only end-to-end, cloud-native network software provider, and is focused on transforming the way the world connects, accelerating software network transformation for 250+ Communications Service Providers in over 120 countries, which serve more than 50% of the world's subscribers.
MEF CONNECTS Omnichannel 2021 lands on November 30th and December 1st in London at the prestigious headquarters of the British Medical Association (also available online, this is a hybrid event) and sets out to show all stakeholders exactly how to maximize the benefits Omnichannel provides, both in terms of market growth and delivering up genuine consumer trust. With 20+ live sessions delivered up over two days, this is THE place to be to really get to grips with Omnichannel communications!
"The fragmentation of the mobile ecosystem is forcing businesses to take an omnichannel approach to customer engagement" said Jenny Whelan, Director of Messaging Business Development, Mavenir. "MEF Connects Omnichannel represents an opportunity for Mavenir to reinforce its commitment to operators, partners and businesses of all sizes, and help them deliver exquisite customer engagement experiences that reach their customers wherever they are".