Find out the week's top mobile stories from around the world. Headlines this week include… IoT Technology grow to USD 566.4 billion by 2027, 5G in Indonesia, 5G Race in China, and much more…

Mobile World Live
AT&T expanded its IoT offer with a service designed to meet the needs of customers requiring long range, low-cost connectivity.
The US operator deployed a module produced by equipment maker Blues Wireless targeting home appliances including washing machines and dishwashers, commercial beverage dispensers, refrigeration equipment and construction rigs.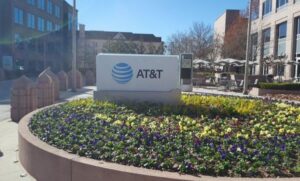 LOS ANGELES, Oct. 14, 2021 (GLOBE NEWSWIRE) — TeleSign, the leading provider of customer identity and engagement solutions, is strengthening its industry-leading omnichannel messaging API with the new integration of Viber Business Messages solution. This new functionality enables brands to deliver rich, personalized experiences, provide conversational chat, and guarantee the delivery of important alerts, reminders, and notifications – all via a single, easy-to-implement API. With the addition of Viber, TeleSign provides organizations with another channel to expand regional and global reach, drive meaningful conversations, and engage with customers on the channel they prefer.
The market growth can be attributed to several factors, such as the emergence of 5G communications technology, increasing necessity of data centers due to rising adoption of cloud platforms, growing use of wireless smart sensors and networks, and increased IP address space and better security solutions made available through IPv6.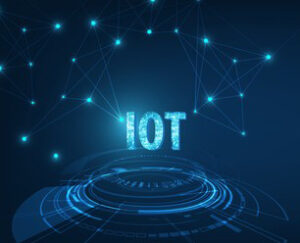 JAKARTA — A wave of consolidation is hitting Indonesia's crowded wireless telecom sector, a market that once featured seven operators jostling for position, as the strain of 5G investment may reduce the field to just three big players.
The stakes are high. Indonesia is the most populous Southeast Asian country and is expected to have one of the world's biggest digital economies at $124 billion in 2025, data from Google and others show, triple the size last year.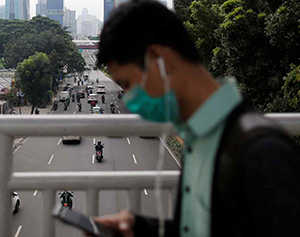 LAGOS, NIGERIA, October 14, 2021 /EINPresswire.com/ — Leading telecommunications services provider, Airtel Nigeria, has announced a strategic partnership with Google and Dotgo®, a leading cloud communications and business messaging solutions provider, to offer upgraded SMS experience to enterprises and entrepreneurs in Nigeria.
The upgraded SMS experience will be delivered through RCS (Rich Communications Services), a part of the 5G technology and its features include pictures, audio, video, and presence, combined with enhanced security and encryption.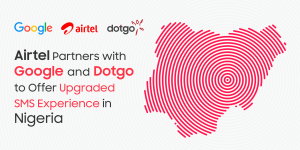 Once a glimmer in the eyes of executives from Shenzhen to Silicon Valley, 5G now dominates a broad swath of the global supply chain—and the competition to control different parts of it is heating up.
Equipment makers, smartphone sellers and chip designers are all vying for control of machines and services that use the fifth-generation wireless standard, which is becoming easier to find across parts of Asia, Europe and North America. Since its start as a series of plans developed by engineers and government policy makers, 5G technology has moved from a rounding error to a multibillion-dollar business for many tech companies.
Since the first commercial launches of 5G over two years ago, the latest generation of mobile technology has come a long way. Despite the disruption of the coronavirus pandemic, more than 1.5 million 5G base stations have been successfully deployed worldwide, facilitating over 500 million subscribers, and this number is only going to grow, with various estimates predicting around one billion subscribers in 2022 and roughly three billion by 2024.
But despite the widespread availability and adoption of this new technology, 5G itself is still somewhat in its infancy, with many of the most vaunted technologies set to be enabled by the new mobile technology still notably absent in most markets around the world.