Available to view on demand now, our first MEF CONNECTS LATAM virtual event looked at the opportunities presented in the region, hearing from key local players over 2 days of amazing content.
Taken from day 1, Charlie Vayas, Digital Transformation Regional Manager at KFC leads a panel of music, video, and web experts to dig into the effects of the global pandemic on how consumer habits & demands around entertainment services have changed, and what the long term landscape might look like.

The panel consists of:

Luisa Muneratti, VP Europe and Latam – DOCOMO Digital
Gregory Avelino, Marketing & Editorial Manager, Latin America – Napster
Edgar Lomeli, Country Manager México – Digital Virgo
Tomas Cohen, Commerical Director – AWG
Check out their debate here and watch the rest of the event on demand below.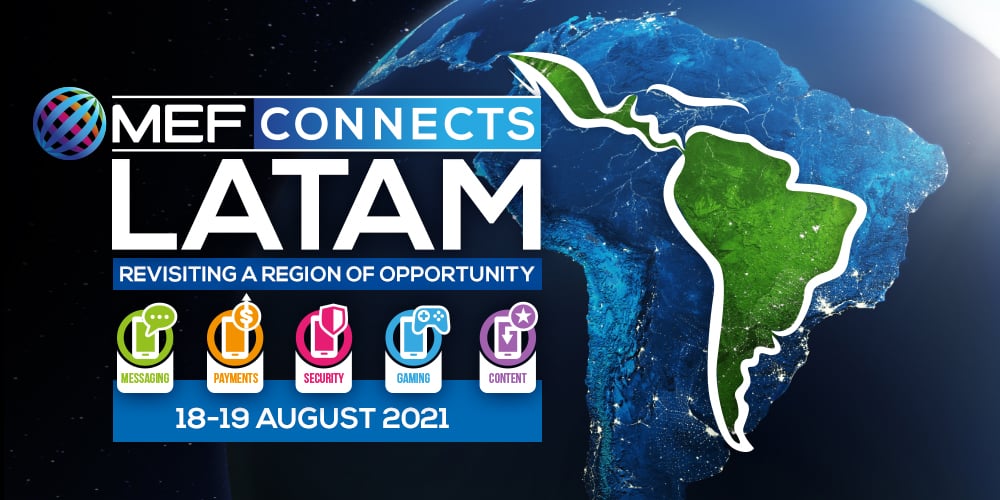 With a population of 650 million, and being one of the most urbanized regions in the world, Latin America has huge potential for rapid further growth. Brazil alone has over 30% of the region's population with subscribers there leading the way in app usage.

Over 2 days MEF CONNECTS LATAM shone a spotlight on the region to connect industry stakeholders from around the world with local players to understand the opportunities and challenges.