Get the latest announcements from MEF Members across the mobile ecosystem globally in this weekly review of member news…
Global communications platform for business, Infobip will provide WhatsApp customer communication services and its Conversations CPaaS-based contact centre system to Senegal mobile operator Expresso.
According to a press release communication services provider, combining WhatsApp with Infobip's in-house developed Conversations cloud contact centre software gives Expresso Senegal a powerful tool to manage customer communications and multiple use cases, from technical support to sales and loyalty programs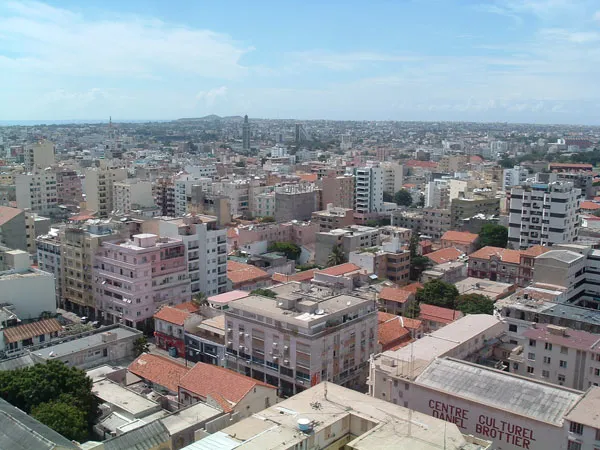 "Mobile operators worldwide are increasingly adopting cloud-based customer communication solutions, in no small part driven by the COVID-19 pandemic which stressed the need to make remote services available to subscribers. As one of the most popular messaging apps in the world, WhatsApp is widely used to connect brands and mobile users, and Infobip has been a launch partner of WhatsApp business messaging," the release said.
"We're delighted to partner with Expresso Senegal and provide them with the latest trend in customer communication. This is well beyond just a trend, this is a momentous change in the way businesses engage with their customers, and we are certain Expresso will see an immediate improvement and increased customer satisfaction", says Mirza Bukva, Regional Director of Telecom Partnerships, Infobip Francophone Africa.
Route Mobile announced a long-term partnership with Comviva Technologies (Comviva) to provide advanced Blockchain Solutions for Global Telecom Companies.
The DLT (Distributed Ledger Technology) system, which is in line with TRAI (Telecom Regulatory Authority of India), will empower Route Mobile to help Telecom Operators mitigate unsolicited commercial communication (UCC), enable compliance and adherence to the regulations, ensure better governance and create new avenues for monetization.
Comviva's DLT – based solution brings all the relevant parties in the ecosystem onto the Blockchain, helping Telcos, as well as telemarketers, manage preference registration, consent acquisition, dynamic preference setting, stakeholder onboarding, header & template registration, scrubbing service, complaint handling, and tracking -which are in line with the tenets of the TRAI Regulations.
Route Mobile with its well-established direct connectivity with 260+ operators globally, brings significant communication infrastructure capability to this partnership. With a strong presence across SEA, the Middle-East, Europe, and the Americas, Route Mobile will be able to scale our Blockchain portfolio globally.
Globally, 85 billion spam phone calls are placed each year. Here, Michael O'Brien, chief product officer, iconectiv tells VanillaPlus' editorial director that multiple measures are being taken to tackle the global spread of robocalls and other frauds.
Jeremy Cowan, VanillaPlus: Robocalling is a global problem that affects every person. What are some of the current processes being implemented to mitigate this?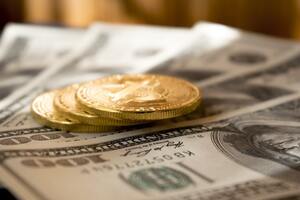 Michael O'Brien, iconectiv: Robocalling is a global epidemic that affects every corner of the world. In 2020, North America and Europe received a total of 157.4 billion robocalls. This year, American consumers alone have received nearly 22 billion in the first five months, with this number expected to reach more than 52 billion by the end of the year.
Recognising the far reaching and growing problem, government officials, service providers and the supplier community are addressing this with robocall mitigation and anti-spoofing initiatives that will help address the problem for consumers while protecting legitimate communicators by authenticating their calls.
Richardson, TX and Havre, MT– Aug 4, 2021: Mavenir, the network software provider building the future of networks with cloud-native software that runs on any cloud and transforms the way the world connects, announced today to have been selected by Triangle Communications, a telecommunications service provider for the state of Montana, to deliver a fully virtualized Open RAN and Evolved Packet Core (EPC) network.

"We are very pleased with this contract award from Triangle and the confidence placed in virtualized networks, including the commercial readiness of Open RAN. This Rip and Replace has been a topic of discussion in the USA for quite some time and this announcement showcases the current state of the market and the trust that is returning to US headquartered telecommunication vendors as part of the global move to diversify the supply chain and future proof networks to avoid future Rip and Replace scenarios that are caused by using proprietary vendor locked solutions," says Mavenir President and Chief Executive Officer Pardeep Kohli.
Swisscom's digital asset division will lead the pilot scheme and ensure the oracle node continues to provide financial market and digital asset price data for the Chainlink network. The pilot scheme with Chainlink sees the provider expand its services in the thriving Decentralised Finance (DeFi) space, taking an "important role as a supplier" of data for the rapidly growing number of DeFi applications that use Chainlink oracles.
Swisscom said it chose to operate a Chainlink node to "remain relevant to its customers in this new world and to continue providing high-quality, state-of-the-art technology services as a trusted supplier".
Swisscom is located in Ittigen, near Bern, and has an estimated 19,000 employees. 51% of Swisscom is owned by the Swiss government.
"We believe that making reliable off-chain data available on decentralized networks is a critical success factor for the future development of digital assets," said Dominic Vincenz, fintech innovation manager at Swisscom's digital business.