Get the latest announcements from MEF Members across the mobile ecosystem globally in this weekly review of member news…
iBASIS, the leading provider of communications solutions for operators and digital players worldwide, announced it will partner with SIPPIO, the largest, secure, Azure-based provider of voice-calling services for Microsoft Teams, globally. The relationship enables both companies to address the fast-growing global demand for unified communications and collaboration services with Cloud Numbering and International Voice Termination.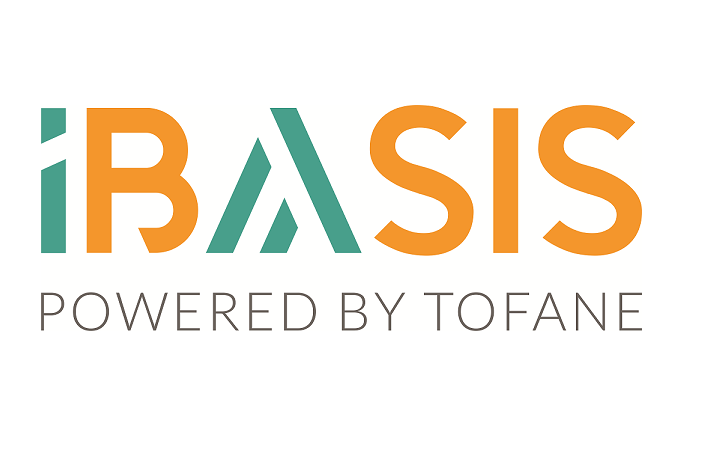 The seismic shift to all cloud-based communication platforms is exemplified by Microsoft Teams' 145 million daily active users. As recently reported by Synergy Group Research, "Microsoft has become the second-largest Unified Communications-as-a-Service (UCaaS) provider in the world." As usage increases, so does the demand for exponentially growing voice calling services.
"SIPPIO is an innovative cloud solution player forging new capabilities and commercialization opportunities for fully automated, cloud-based direct routing as a service," says Edwin van Ierland, Chief Commercial Officer and Chief Operating Officer at iBASIS. "This relationship showcases how iBASIS' Carrier Cloud Communications portfolio, global reach, scale, and independence are critical to the global requirements for cloud communications."
For all those attending Mobile World Congress this year, MEF and Cellusys would like to invite you to "It's My Life" on Tuesday June 29. This event will starts at 19:30, just after the Jon Bon Jovi Concert. The event, with a live DJ, will be indoors and outdoors at Cafe Berlin, on Diagonal with Muntaner.
Despite the odds and many travel restrictions still in place, many are once again flocking to Barcelona for Mobile World Congress 2021. Many safety and health measures have been implemented to ensure MWC goes ahead without incident and this event is no different.
"We feel lucky to get this opportunity to help our colleagues meet, share stories and step beyond the zoom meeting barrier that's inhibited us since the pandemic began. Hopefully this MWC will pave the way for more in person events," said Raphaella Rose, Events Marketing Manager at Cellusys.
MEF brings industry players together to work on key topics in mobile telecoms, and industry events play a major role in this collaboration.
"We are excited to see our friends and colleagues in person once again and are very much looking forward to this event," commented Dario Betti, CEO of MEF. "After a year and a half of virtual conferences, an evening with the company of a wonderful cross-section of our ecosystem in 3D will be one to remember!"
5G smartphones are on track to be over 40% of global shipments this year, IDC predicts. However, smartphones are expected to represent only a portion of 5G devices. BPI predicts that the automotive industry will be the most significant for 5G use.

To capitalize on that growth, and enable 5G to scale up to its potential, communication service providers are leveraging iconectiv TruOps Common Language to ensure that their physical and virtual infrastructure can support all of the new 5G services at scale.
Now, iconectiv is bringing that expertise to our new partnership with the 5G Open Innovation Lab, which focuses on fueling the development of new capabilities and services that will transform the enterprise. By joining this global applied innovation ecosystem as a technology partner, iconectiv will work with 5G equipment providers, cloud-service providers, academia, government agencies, communication service providers as well as early- and later-stage start-ups.
"5G gives enterprises a powerful new set of tools for maximizing productivity, operational efficiency, revenue and customer satisfaction," said Michael O'Brien, Chief Product Officer, iconectiv. "Enterprises want those benefits today while the global economy is roaring back to life — not a year or 18 months from now. By bringing an industry-standard naming, location and network functions convention to the 5GOILab's ecosystem, we are helping them gain a major competitive advantage over slower-moving rivals by simplifying interconnection though a standardized way to identify equipment, locations and network functions."
We're regularly seeing new Paytech innovations that are changing how payments are made. At their core, each looks to simplify the payments process and make it more secure for merchants and consumers overall.  We took a look at one specific technology and learned why it could soon go from challenger to mainstream.
Boku, a growing payments software provider is seeking to expand its footprint in eWallets. Its solutions are designed to reduce fraud and enhance security for online purchases. Boku's CEO, Jon Prideaux, a technology industry veteran with stints at IBM and Visa spoke to The Fintech Times to make his case for why consumers and merchants should consider eWallets as a viable alternative.
eWallets, or digital wallets, or simply mobile wallets are digital accounts that hold digital cash. Unlike mobile wallets that are popular in established markets that enable credit card payments from mobile devices, like Apple Pay and Google Pay, eWallets store the value of digital cash. This is incredibly exciting for both consumers and merchants as eWallets have dramatically lowered the barriers for consumers to make online purchases by giving them a digital payment method. These payment types are extremely popular in Asia, as well as in emerging markets in Latin America, the Middle East and Africa, where 1.8 billion new consumers have joined the middle class over the past ten years. eWallets now provide merchants with access to these consumers, who mostly do not have credit cards, but do have eWallets.
Mavenir, the Network Software Provider building the future of networks with cloud-native software that runs on any cloud and transforms the way the world connects, has been selected to provide its 5G Open RAN software to Orange for Europe's first 5G Stand Alone end-to-end cloud network.
The experimental network in Lannion, in the Britany department of France, will be 100% software-enabled and will go live in July. This first phase of a two-year project is a key pillar in Orange's preparations to transition towards more efficient and agile cloud-native zero-touch Open RAN networks.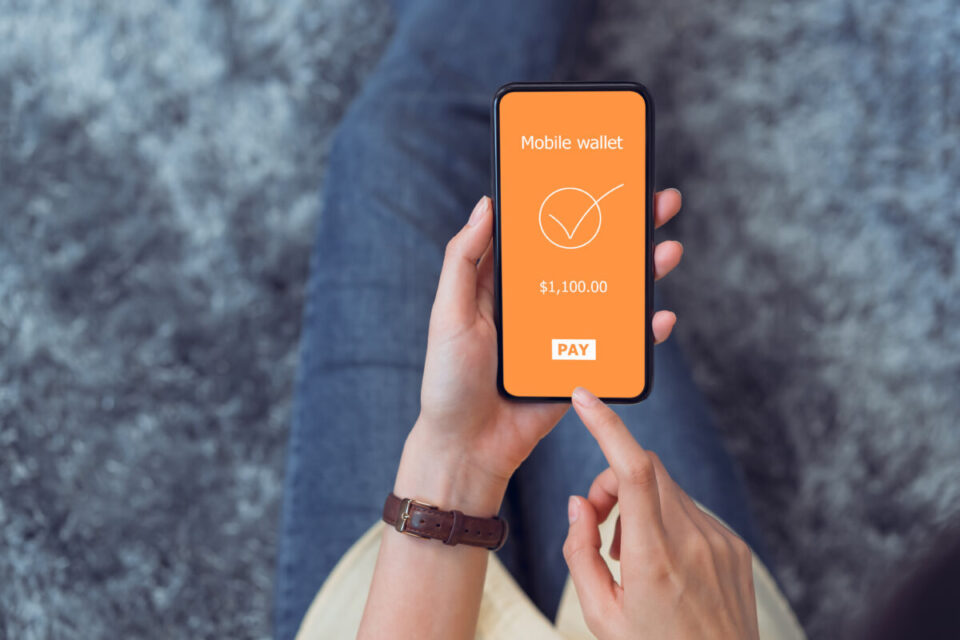 "Mavenir is delighted to be part of this exciting initiative and we look forward to sharing our experience in Open RAN and cloud-native virtualised network software as Orange embarks on this important network transition," said Hubert de Pesquidoux, Executive Chairman of Mavenir.
"Transformation to Open RAN and more generally migration to cloud native architecture are extremely important for Orange. Together with Mavenir, Orange is preparing the fully cloud native and automated 5G standalone network of the future," states Emmanuel Lugagne Delpon, SVP Orange Innovation Networks.
ZARIOT, a global IoT and M2M connectivity provider, was named the winner of the Global Mobile (GLOMO) Award for 'Best Mobile Authentication & Security Solution', presented Wednesday at MWC Barcelona 2021. ZARIOT's entry, 'A global SIM with signalling to cloud protection: securing and controlling cellular connectivity for IoT devices', highlights the urgent need to address the security concerns of cellular IoT.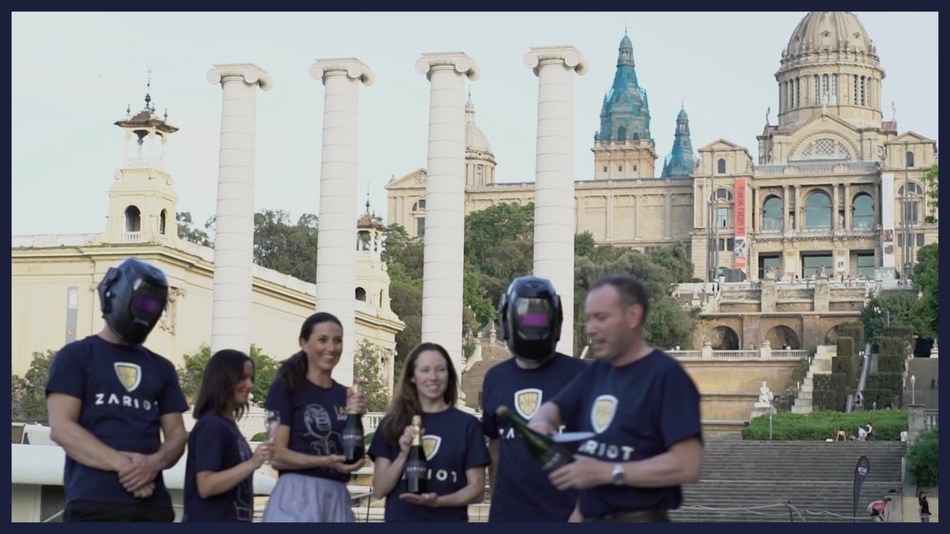 The GLOMOs showcase and celebrate the latest and best mobile and digital products, apps, devices, services, and initiatives to the world.  They are the connectivity industry's most prestigious accolade, judged by the sector's most prominent subject matter experts. The judges commented: 'A good example of a long-term solution supporting zero trust principles and addressing a specific weakness in IoT deployments.' This award category recognises the best use of technology to safeguard customer personal data and to help network operators and service providers combat fraudulent access to networks.