Get the latest announcements from MEF Members across the mobile ecosystem globally in this weekly review of member news…
After months of negotiations, Telenor and Axiata have put pen to paper on their plan to merge their respective Malaysian operations Digi and Celcom.
The combined company – called MergeCo – will go to market with the Celcom Digi brand, and will serve 19 million customers. According to recent figures from Malaysia's telco regulator, the Malaysian Communications and Multimedia Commission (MCMC), the country had 43.7 million mobile subscribers at the end of Q1 2020, which means the merged company will account for a sizeable chunk of the market.

In terms of personnel, Celcom CEO Idham Nawawi has been chosen to lead the new company, with Digi CEO Albern Murty serving as his deputy. Dato' Izzaddin Idris, who is president and CEO of Celcom parent Axiata, has been nominated as MergeCo's chairman. Jørgen Arentz Rostrup, the head of Telenor's Asia footprint, will serve as deputy chairman.
"The telecom industry is at the beginning of an exciting digital shift, and new technologies are going to change how we develop and deliver services for both the private and public sector," said Rostrup, in a statement. "With this merger we bring together competencies, financial strength and scale to go beyond connectivity and implement technology that further advances our customers' digital experience."
International communications enabler BICS announces the launch of a new innovation platform the BICS 5G Lab to enable mobile network operators (MNOs) and enterprises to test 5G Standalone (SA) use cases in a lab environment.
Thanks to the 5G Lab, carriers and businesses can now test 5G network configuration for data and international roaming services, accelerating time-to-market for applications and services.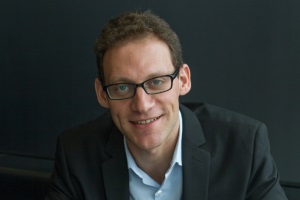 Mikael Schachne, VP mobility and IoT business & CMO, BICS says, "With 50% of all data roaming traffic carried over BICS' network, we are leveraging our roaming expertise to create a test bed for MNOs and enterprises to trial 5G SA services. Our 20-year experience at the heart of the communications ecosystem allows us to play a key role in the seamless transition to a brand new 5G Standalone roaming environment.
Through the BICS 5G Lab, we aim to advance businesses' 5G strategies by providing meaningful insights into applications and services, enabling them to optimise their offerings and ensure they deliver the best possible connected experiences on launch."
Mavenir, the Network Software Provider building the future of networks with cloud-native software that runs on any cloud and transforms the way the world connects, and Axiata Group Berhad, a leading communication Service Provider in Asia, announced today that they have achieved full integration in live environment, using the MAVair O-RAN based solution for Open RAN: the uniqueness of the solution is the use for the first time in commercial service of the Evenstar 4G RRU, produced by the Telecom Infra Project, with 7.2 O-RAN interface and Open RAN fully virtualized.

"Mavenir is delighted to work with Axiata on their radio network transformation initiative. Together, we have achieved excellent results in Axiata's commercial network and sites deployed in rural, suburban and urban locations, proving the extreme flexibility of Open vRAN," said Pardeep Kohli, Mavenir president and CEO. "The collaboration will transform existing networks into a dynamic, agile and cloud-native based platform where Mavenir and Axiata will build the Networks of the Future."
"We are proud to be among the first to deploy TIP's Evenstar 4G radios in live commercial Open RAN environments," said Thomas Hundt, Executive Vice President – Technology at Axiata Group Berhad. "We're encouraged by how Mavenir's cloud native Open virtualized RAN has integrated so seamlessly into our legacy networks."
This agreement allows Route Mobile to provide enhanced business identification services to enterprises for building a trustworthy business communication ecosystem.
Route Mobile has announced a technology partnership with telephone search engine Truecaller, the company said in a statement to indices. This agreement allows Route Mobile to provide enhanced business identification services to enterprises for building a trustworthy business communication ecosystem.
Milind Pathak, Chief Business Officer, Route Mobile Limited, said, "One of the main reasons for scams and fraud across the globe is spoofed identities. Route Mobile has always given priority to safeguarding end-user security by enabling brands to send trusted business communications. The Truecaller Verified Business Caller ID is stepping up the calling experience for both users and businesses. It adds credibility to businesses through a Verified Identity, it reduces the scope of identity theft and phishing scams and improves brand visibility." He further added, "Businesses have seen a significant improvement in the efficiency of the calls they make to their users with most of them seeing jumps in the call response rates with the right context and relevant user intent."
Boku is a fintech pioneering the world's first global mobile payments network.  With 45% of consumers globally using mobile payments compared to 18% that use cards, Boku believes the future of commerce is mobile-first.
Boku's platform helps merchants attract, convert, and retain customers using mobile by providing standardised access to the most in-demand mobile-first payment methods from Alipay to Grab and GoPayd. By turning merchant payments infrastructure into a source of sustainable competitive advantage, Boku safely activates a range of new business models – from bundling to subscriptions – that delivers against the bottom line.
What has been the traditional company response to financial technology innovations nationally?
At Boku, our mission has always been to help businesses around the world with mobile payments. To do this, traditionally we worked with mobile operators to reinvent carrier billing as a payment method. Prior to our work in this space, buying stuff and charging it to your phone bill in most markets was severely restricted, limited to specific digital goods and often operating in a regulatory framework designed years ago to handle ringtone downloads. The result was a cumbersome offering that didn't attract consumers or merchants. To innovate and provide a better experience, we launched a regulated payment product that allowed customers to buy all types of goods and services. By partnering with major mobile networks, we were able to combine e-Money with the convenience of charging purchases to customers' phone bill – staying true to our core belief of putting experience at the heart of everything we do.