Get the latest announcements from MEF Members across the mobile ecosystem globally in this weekly review of member news…
Claro Argentina, a leading mobile phone operator and part of the América Móvil group, has teamed up with DOCOMO Digital, one of the leading integrators of digital app stores, to facilitate the purchase of applications and content with direct carrier billing (DCB), within the Samsung Galaxy Store, using a Claro's pre-paid or post-paid accounts.
Thanks to this integration, Claro offers its subscribers the possibility to purchase digital services (applications, games, etc.) on theSamsung Galaxy Store via their top-up balance (in the case of prepaid users) or via billing on the phone receipt as an additional charge (in the case of postpaid users), quickly and easily. Digital content consumption has increased and Claro is committed to simplifying the associated transactions.
"DOCOMO Digital is dedicated to making mobile purchases easier for the consumers of our partners, such as Claro. Our platform is designed to allow large app stores, such as The Samsung Galaxy Store, to easily and efficiently integrate with our carrier partners without the need for internal resources. We're thrilled to see our relationship with América Móvil continue to expand", said Jonathan Kriegel, CEO of DOCOMO Digital.
Telecommunications company Telenor Bulgaria, part of Dutch-registered PPF Group, said on Thursday that it officially launched its 5G network in the country.
Telenor Bulgaria's 5G service is now available in more than 60 locations in the country, including the capital Sofia, the coastal cities of Burgas and Varna, the second-largest city Plovdiv and other big cities and seaside resorts, the telecommunications company said in a statement.
Telenor plans to rapidly expand the coverage of its network with the aim to be a leader in the 5G coverage and network quality by the middle of 2022, the company noted.
In April, Bulgaria's communications regulator awarded 20-year 5G frequency licences with national coverage to the three main telecommunication companies operating in the country – A1 Bulgaria, Bulgarian Telecommunications Company (BTC), operating under the Vivacom brand, and Telenor Bulgaria. Telenor Bulgaria was awarded a licence for a 3500-3600 MHz band for a proposed price of 4.1 million levs ($2.5 million/2.1 million euro).
Silkbank has announced that it will soon be launching WhatsApp Banking Solution for its customers in collaboration with the global cloud communications provider, Infobip. The decision stems from Silkbank's dedication to enhance their customers experience by providing innovative banking services. Signing ceremony was attended by Senior Management from both organizations.
Muhammad Hassan Tariq, Head of Digital Banking, Innovation and Employee Banking at Silkbank, commented on this occasion;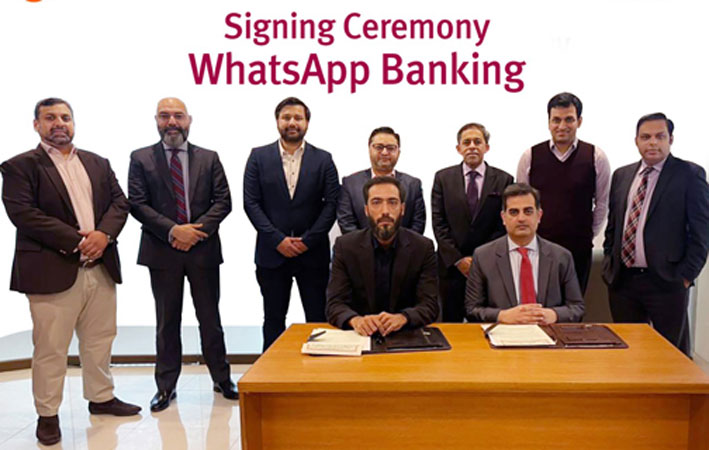 "Silkbank has always maintained a relentless focus on developing innovative banking products and providing superior customer service. The bank has a very clear Digital Agenda, and this move will not only enhance Bank's digital presence but also will offer its customers a vast suite of banking services enabling them to fulfil their banking needs 24/7 on the go while maintaining security protocols.
He further confirmed that for a customer, Silkbank'sWhatsApp Banking Solution is something to look forward to because of its unique features and enriched service menu in comparison to other WhatsApp Banking offerings currently available in the Banking Industry.
Safder Merchant, Regional Sales Manager at Infobip, stated "We are pleased to partner with Silkbank in their digital transformation journey by enabling automation via the most widely used chat app i.e., WhatsApp. This is a step forward for the banking sector to choose authenticated and encrypted channels to communicate with their customers securely".
When discussions turn to the topic of open radio access networks (RAN), the alphabet soup of acronyms representing various groups and technologies can become dizzying. Mavenir CEO Pardeep Kohli likes to cut through the noise and get to the heart of the matter.
"Open RAN is nothing but bringing the RAN in with open interfaces. At the end, that's all it is," he told SDxCentral.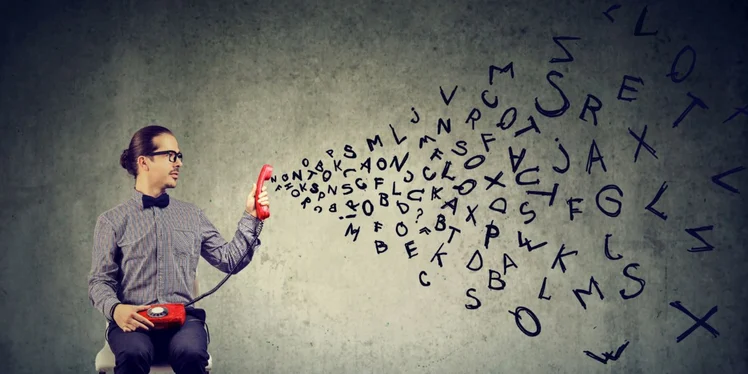 A radio paired with a transmit receiver still needs to be hoisted up a tower, and those components need to talk to the baseband unit, which can run on proprietary hardware, general purpose hardware, or a cloud environment, he explained, adding that the latter two options require open interfaces.
"If the whole idea is that 5G is going to enable these applications running in the cloud to be more accessible to the end user at a much faster pace and latency, then that means it's better to bring the network onto the cloud as well," he said.
Mavenir's open RAN software will be fully supported in AWS by August, in time for Dish Network to meet its goal of activating 5G service in Las Vegas and other cities this fall. The aspiring greenfield open RAN operator doesn't describe its recent agreement with AWS as an exclusive arrangement, but it sure looks and sounds like one as it plans to house everything it can in the world's largest public cloud.
Sinch AB (publ), a global leader in cloud communications for mobile customer engagement, has entered into a definitive agreement to acquire MessageMedia, a leader in mobile messaging solutions for small and medium-sized businesses in the United States and Australia, New Zealand, and Europe. Sinch will pay a total enterprise value of USD 1.3 billion, with a total cash consideration of USD 1.1 billion and 1,128,487 new shares in Sinch. Using yesterday's USD/SEK exchange rate of 8.27, this corresponds to an enterprise value of SEK 10,745 million.
Like most plans, ours was forced to contend with the realities on the ground. The first challenge – which resulted in us missing our initial target launch in 2019, and being swept up in Covid – was RCS readiness. Or rather the lack of it. Like most MNOs, those in Ukraine did not have an RCS platform in place. We had planned for this and were proposing to act as an enabler from the start. What we had not planned for was the difficulty in getting the RCS functions on handsets activated.
Due to other priorities on their side, it proved almost impossible to get Google and Samsung to 'switch on' the RCS connectivity with GMS in their native messaging apps. Eventually, GMS decided to bypass the native apps by deploying a downloadable app which would allow subscribers (and enterprises) to finally access RCS messaging. This is a wider problem in the ecosystem, one we will all need to address – and soon – if RCS is to be a global success.