Does the messaging industry do enough to explain the basics of rich messaging to complete beginners? Costs? Channels? How to get started? Perhaps not. Which is why MEF has just launched six 'recipe cards'…
Imagine you are talking to a brand for the first time about the power of A2P messaging. You go into great detail about personalisation, two-way engagement and speed of response rates.
Then your subject raises a hand and asks you this question.
"What does A2P mean?"
You might not have to imagine a conversation like this. If you are a messaging provider, you may have already experienced many just like it.
Every industry has its own conventions and jargon. Insiders get excited about every new market innovation. And we forget that, for those on the outside, the details of our business mean nothing. They don't even know the basics.
Messaging provides a perfect example. We talk about 'origination' and 'termination'. We still use acronyms such as 'A2P'.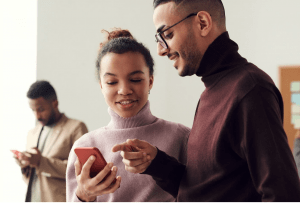 Meanwhile many of the business customers we target are still using email.
As a content person for the MEF, I've seen this disconnect many times; I've been to DMEXCO and MADfest and seen the blank-eyed stares from marketing professionals when the talk turns to business messaging.
It got me thinking. MEF does so much great work supporting industry initiatives around messaging. We facilitate discussions, propose best practice schemes, advise on technical roadmaps and so on.
All great stuff. But have we done enough to sell the basic idea of messaging to an audience that knows nothing about it?
Perhaps not.
So I came up with the idea of a recipe card – a simple 'one page' PDF that can explain a topic clearly. Just like a culinary recipe card, it walks through the required ingredients, the 'cooking' method and the time needed to complete.
With MEF working on a virtual event based around rich messaging, it made sense to apply the concept first to this area.
But we needed to make sure all the details were correct. So we asked the team at imimobile to help. They agreed straight away. Together we started work on six cards:
Each card provides a simple walk-through for any brand that knows little (or nothing) about the channel and wants to get started. It answers basic questions such as:
What does the channel do? – Information about the features available in the channel – and any restrictions it specifies.

Where can you use it? – Number of addressable users. Live country deployments.

Cooking method – How to set up Information about creating a business account, getting authorised, testing and more.

Cooking time – A timeline to show how long it takes to launch live services
And to make the information even more 'real', we also asked imimobile to create a scannable QR code for each card. Readers can scan it to access a demo.
It was a fun project to work on. Einstein said: "If you can't explain something simply, you don't understand it well enough." It's true. Putting yourself into the mind of a complete beginner forces you to strip away all the complexity and focus on the benefits.
That was certainly the case with the recipe cards. Working on the project also helped to clarify the differences between the various rich messaging options.
For example: Apple Business Chat doesn't permit promotional campaigns – only customer support conversations; You get a green tick verification if your business meets the WhatsApp Business criteria; Any company with a Google My Business account can switch on Google Business Messages.
You'd be surprised how many messaging insiders don't know this stuff. After we ran a session on the recipe cards at our recent MEF Connects: Business Messaging, we received quite a few comments from members admitting to this.
So it's great to officially launch the six recipe cards. They're free for anyone to download now, and we hope that anyone in the messaging space will share them with a curious 'newbie' contact.
Ramy Riad, Vice President Future Messaging at imimobile and Alex Klose, VP Marketing imimobile join MEF's Tim Green for a walkthrough of each of the recipe cards.
Learn how Rich messaging can easily help support your business.