Get the latest announcements from MEF Members across the mobile ecosystem globally in this weekly review of member news…
European technology companies Evina and Telecoming have signed a global alliance to work hand in hand in promoting DCB as the safest and most appropriate payment method in the new mobile economy and, in particular, for the fight against fraud.
Telecoming is the leading expert in DCB since 2008 and Evina is the reference in the fight against digital fraud. With this alliance, both organizations combine their expertise to develop the industry and boost mobile payment security.
Roberto Monge, COO of Telecoming, states "Direct carrier billing has been growing in the new digital economy. It is a technology with enormous potential that benefits all players in the mobile environment. With this alliance, we want to place DCB at the forefront of the payments industry and reinforce our commitment to the development of a transparent, secure and stable mobile economy".
David Lofti, Evina's CEO: "The potential of DCB is widely underestimated by mobile operators and other market players. This is mainly due to the fact that DCB is currently adversely affected by mobile fraud. By protecting the mobile payment ecosystem, we aim to sustain DCB's growth and help all players flourish in this ecosystem."
International communications enabler BICS has been appointed as the main provider of managed roaming services by Unified National Networks (UNN).
Comprising of three mobile sales companies – Imagine Sdn Bhd, Datastream Digital Sdn Bhd and Progresif Cellular Sdn Bhd – UNN has consolidated its roaming services to enhance its capabilities and create a seamless experience for its users.
By appointing BICS to manage roaming operations, UNN reports it has accelerated this consolidation, reduced roaming complexity, and ensured subscribers can access voice, SMS, and data roaming services wherever they travel.
"Through partnering with BICS we have been able to deliver seamless mobile coverage and a great user experience not just to our subscribers, but to inbound visitors to Brunei," said Dr Steffen Oehler, CEO of UNN Brunei.
"The roll-out of advanced roaming capabilities has enhanced the service for our country's mobile users and helped bring us one step closer to our goal of a more connected and digitally integrated future," Steffen added.
Infobip, the cloud communications company with its U.S. headquarters in Jersey City, has acquired a European technology conference company, it announced this week.
Infobip said in a news release that the acquisition of Shift Conference represents a strategic decision to put developers front and center of company strategy. Shift founder and CEO Ivan Burazin has been named chief developer experience officer, it noted.
Shift has a decade of experience producing developer, fintech and artificial intelligence conferences in Europe, Infobip said. Now, it can expand globally, first to the U.S. and then beyond, growing from a regional conference to a global one, the company added.
"Infobip is on a growth trajectory to expand rapidly into the (business-to-consumer) vertical, or more specifically, business-to-developer space," CEO Silvio Kutić said in a prepared statement. "Having Ivan on board with his experience as the founder of Codeanywhere, a B2D (Software-as-a-Service) company, and creator of Shift, the largest developer conference in the region, will be an asset to us going forward."
Semiconductor firm Xilinx Inc and telecommunications software firm Mavenir Inc said on Tuesday they have partnered to boost cellphone tower capacity for an emerging category of open 5G networks.
In previous generations of networks, carriers purchased hardware and software as an integrated package from suppliers such as Nokia, Ericcson or China's Huawei Technologies Co Ltd.
Xilinx and Mavenir said they plan to provide the needed chips and software for the open 5G networks to implement the technology. The companies said the technology will be ready for testing in labs later this year. Xilinx is based in San Jose, California, and Mavenir is in Richardson, Texas.
Job Benson, vice president and head of product management for radio products at Mavenir, told Reuters in an interview that the companies are working to have the technology ready at approximately the same time as traditional equipment makers.
"(Carriers) want a real choice of a fully open network that allows them to diversify their network, but something that's competitive as well," Benson said.
Syniverse announced they are working together with Hitachi America to empower its digital solution with Syniverse CPaaS Concierge.
Syniverse and Hitachi are collaborating to offer a real-time messaging and passenger journey optimization solution to the Capital Area Transit System (CATS), the regional transit authority for the Baton Rouge, La. metropolitan area.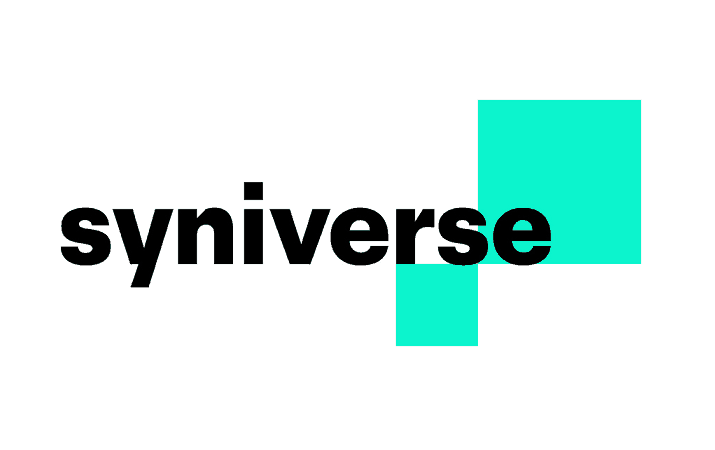 CATS provides fixed-route service on 22 routes offering essential transportation throughout the cities of Baton Rouge and Baker.
"We are delighted to work with Hitachi America and launch our Syniverse CPaaS Concierge offering to improve the Capital Area Transit System's passenger experience by providing multi-channel messaging and a mobile-wallet technology to CATS' passengers.
"The combination of Syniverse CPaaS Concierge and Hitachi's data management, internet of things, and application platform for all types of data, in all industries, also enables future operational efficiencies for CATS," said Chris Rivera, President, Enterprise, Syniverse.