In this guest post, Global Message Services (GMS) examine how the mobile ecosystem is evolving, and the ways in which consumers and businesses are adopting new technologies & services and the impact of Covid-19 on digital identity.
As the world becomes more digital, and mobile phones become both more widespread and more vital to people's lives, governments and their ministries are adapting to meet their citizens' needs and capabilities better.
Connecting remote communities
In Africa, in particular, mobile internet connectivity is vital since hardline connections are limited and rarely reach more rural areas. Mobiles are therefore an essential form of contact. Governments and utilities rely on SMS to notify and inform large portions of the population, and 3G and 4G internet connections are crucial to people's ability to access government or banking services – the alternatives being lengthy trips to make in-person visits.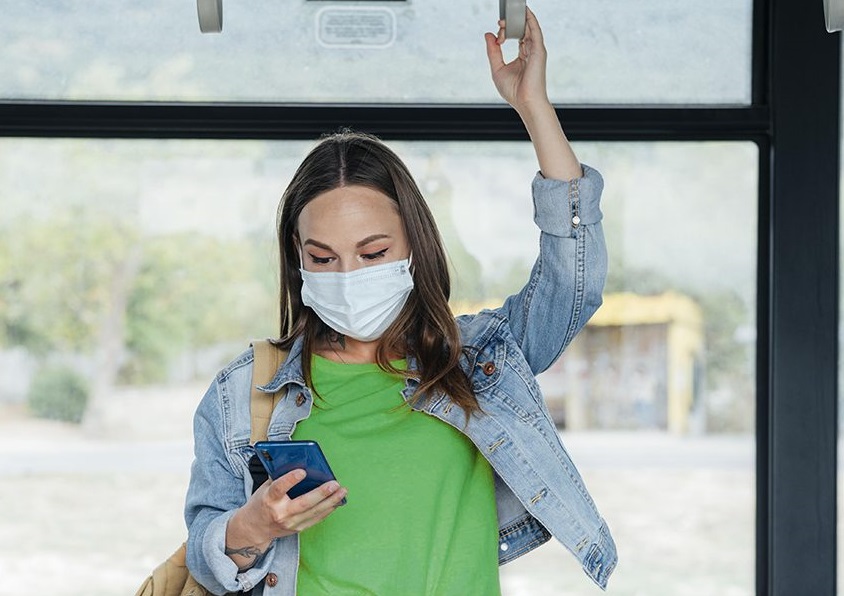 This pattern is being replicated in other rural or remote areas, for example, in the 'fixed wireless broadband' deployments of 5G in the US. The need to install wire or fibreoptic cable connections has historically limited broadband access for rural residents. Fixed wireless allows networks to provide high-speed internet in areas where it would otherwise be difficult to do so.
Digital government services
Official uses of mobile communications are varied, and many mirror those used in the commercial sector. For instance, in Ukraine GMS has helped Ternopil authorities create a system by which residents of the region can receive SMS notifications regarding their electricity bills. In many cases, then, mobile citizenship is not much different from mobile customer service – the primary difference is in the entity sending the messages.
Meanwhile, several countries, such as Pakistan, are exploring the use of mobile to provide various services such as digital birth registration and learning initiatives. In Austria, a similar initiative aims to vastly expand mobile access to government services via what they term 'mGov,' starting with the most heavily used services. This includes "passport renewal support (notification before expiration), birth registration, address changes, application for social security and health cards, requests for election cards and/or ballot papers, and support [for] citizen initiatives."
Analysts for the World Bank have highlighted how mGov initiatives are being used, across a variety of contexts, to improve citizens' lives. They observe "[i]n Pakistan, India, and Uganda education authorities use mobile phones to monitor teacher attendance and absenteeism in schools." Other uses include 'mobile money' – the ability to transfer money, even without a bank account – increasing social accountability, and alerting citizens to extreme weather events.
The impact of Covid-19
Government use of mobile communications has also notably helped adjust to the impact of the ongoing pandemic. Like many enterprises looking to reassure and retain customers during the outbreak, governments turned to SMS messaging as a quick, convenient, and ubiquitous channel with which to inform their citizens about the dangers posed by Covid-19, as well as the measures they were recommending to stay safe.
Like many enterprises looking to reassure and retain customers during the outbreak, governments turned to SMS messaging as a quick, convenient, and ubiquitous channel with which to inform their citizens about the dangers posed by Covid-19, as well as the measures they were recommending to stay safe."
As Dario Betti, CEO of the Mobile Ecosystem Forum, observed at the time: "The business messaging channel is a reliable tool in case of emergencies, and it should be fully utilised in these situations with new use cases made available to governments and agencies fighting the war on Covid-19."
Many governments also began launching apps to help track the virus's spread, apps that needed identity management and authentication. In Singapore and many other countries, the government created an app to identify Covid cases and those with whom infected persons may have come into contact with, as well as tools to help citizens check in to hotspots and locate public health services.
Of course, the increase in messaging regarding Covid, and the public's natural concern, created a situation ripe for fraud. Scammers tried to use SMS for many things, from selling dubious cures to impersonating government agencies as a means to steal people's money and identities. This only highlighted the need to crack down on spam and fraudulent messaging to protect subscribers from those seeking to exploit exceptional circumstances.
Mobile identity
Even setting Covid aside, however, governments and their agencies are increasingly investing time and resources into making sure that digital identity services, such as Singapore's SingPass or Italy's SPID, are available on mobile. This includes building mobile apps and ensuring that authentication processes are as convenient as possible.
Given the data's sensitivity, these systems must be as robust as possible. 2FA authentication is a good first step, but  it can be made stronger. Meanwhile, those designing digital and mobile identity tools will have many practical questions to sort out – not least so they can work out how these tools will interact with multiple organisations and determine what personal data is visible to which services.
The key players
So who are the main stakeholders, beyond the citizens themselves? Who may gain from a move to mobile-based citizenship? And perhaps most importantly, what is the main challenge each will face in ensuring its success?
Operators are central to the mobile ecosystem, and actually stand to gain from the increasing use of mobile by the state and civil society. Notifications from agencies and ministries, to say nothing of the increase in 2FA traffic to authenticate citizenship apps, will be sure to grow revenues for MNOs. However, to take advantage of this opportunity operators will need to demonstrate their reliability and security. Closing networks and improving security will be vital to assure governments that their citizens' information and identities are safe.
Governments and their ministries want, even need, to communicate with their citizens in the most direct way possible. People are becoming more accustomed to immediate access to consumer services, thanks to the prevalence of mobile devices, and there is no reason governments should not offer the same thing. SMS and apps like Viber are ideal tools to improve the responsiveness and transparency of government communications. Government-supported apps and mobile access to services should also employ robust identity management with 2FA and identity assurance tools.
Enterprises. In several of the mobile identity solutions we refer to above, provision is made for private enterprises to verify identities and offer login credentials via the government-administered identity service. Enterprises are also often deputised to provide outsourced services by government departments, with decidedly mixed results. In both cases, the upshot is that enterprises that become integrated with government-to-citizen connections will need to ensure the highest standards for dealing with individuals' data privacy and sovereignty.
Conclusion
There are a growing number of examples and ample evidence that mobile is the way to address the challenges of modern citizenship and participation.
Using mobile connections, apps, and communications channels is the logical extension of an increasingly technological world. It stands at the intersection of mobile engagement, digital engagement, and a government's drive for improved efficiency and transparency in dealing with its citizens.
This post originally appeared on the GMS Blog and is reprinted here with kind permission