MEF Connects Wholesale panels and interviews are all available to watch on demand – In this session, our panel explores what the future of wholesale looks like and what new business models might emerge. There has already been a shift in type of products and models, with lower margins in the last decade seemingly dictating two main strategies: scale or niche – how can a move towards solutions help, and what product innovations/ differentiations might succeed? The Panel takes in views from across the ecosystem:

Dario Betti – CEO @ MEF
Ignacio García Comín – Director of Digital and Mobile Solutions @ Telefonica Business Solutions
Csaba Füzesi – Head of Product Management @ Telekom Global Carrier
Dawood Ghalaieny – CEO @ Cellusys
Edwin Carvalho – Senior Carrier Services Director @ Vonage

Watch the full discussion below: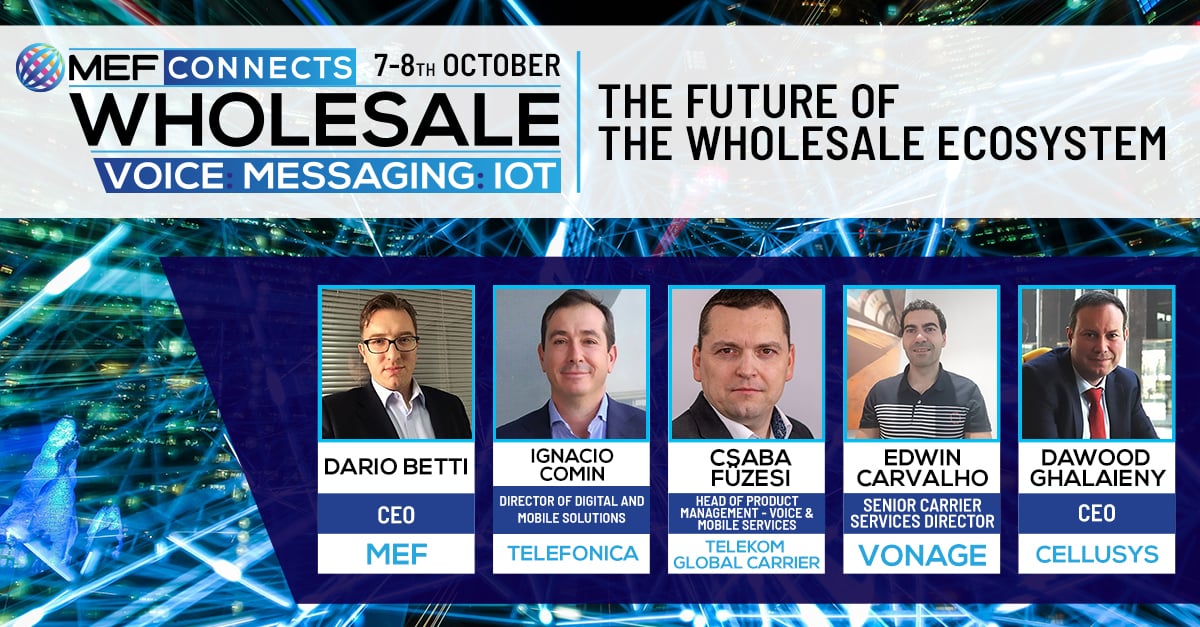 MEF Connects Wholesale takes an ecosystem perspective to explore the business trends and challenges driving connectivity today and asks what will create tomorrow's business?

Across 2-days, we took a detailed look at wholesale trends across Voice, IoT, Messaging & RCS. MEF Members can visit the Member only On Demand page to get presentation slides as well.