Get the latest announcements from MEF Members across the mobile ecosystem globally in this weekly review of member news…
2021 will be a year of profound transformation for the advertising ecosystem. Not only do publishers still have to contend with legacy COVID related challenges from 2020, they must also prepare themselves for a world in which both third-party cookies and mobile IDs are gradually phased out. Below, Florian Lichtwald, MD & Chief Business Officer at Zeotap shares his advice for publishers looking to navigate the constantly-changing waters of digital advertising.
Once the third-party cookie is officially dead, publishers will need a way to connect users, advertisers and inventory. This "bridge into the marketing ecosystem", as Lichtwald terms it, is the Universal ID – which is where companies like Zeotap and LiveRamp come in.
As trusted third parties, they are responsible for creating user IDs that can be deterministically linked back to the individual, thus assuring brands that they are reaching their intended audiences. These IDs are capable of driving considerable revenue and media dollars towards publishers, so long as publishers are able to properly connect their media to those solutions.
Lichtwald notes, "There's another aspect to it too, which is that you're making it people-based. You're moving away from the browser-based story, where you have a cookie, which is not the same in the Safari and Chrome browsers, where if you're on your desktop computer or your mobile device, now you're actually speaking about a people-based identifier. Because it's more around an email or phone number, which are very common identifiers used to bridge into the universal IDs.
Publishers need to learn, they need to start testing, to make sure that all the preconditions are in place. Logins are one part of it, the other part is the content piece, where some of them still have some catching up to do, and that's something we are in daily discussions with all our partners about."
Syniverse, the world's most connected company, today announced it has launched its Syniverse CPaaS Concierge for enterprises. The cloud-based, omnichannel communications offer is designed to help more traditional enterprises easily transform and elevate the mobile engagement experience with their customers. Syniverse's CPaaS Concierge is comprised of five important elements.
A leading global research firm profiled Syniverse in its market report on CPaaS for enterprises citing Syniverse for its "co-creation" approach to describe its CPaaS model, one that involves teaming up with customer development teams to leverage Syniverse CPaaS Concierge for improving competitiveness and the customer experience.
Chris Rivera, President, Enterprise, Syniverse – "Syniverse has been a strategic partner in mobile engagement with enterprises and leading brands around the world for many years. We feel CPaaS is just entering the mainstream of the technology adoption life cycle and that traditional enterprises will not adopt a do-it-yourself CPaaS approach. They need co-creation partners like Syniverse to help them create the differentiating customer experiences need to remain relevant and thrive. Our CPaaS Concierge offering is built specifically for this emerging and large part of the market."
Governments and developers around the world are exploring whether "vaccine passports" – to identify those inoculated against the coronavirus – could help to reopen their economies.
But those developing the technologies are urging lawmakers to think seriously about overcoming the obstacles to their use.
Biometrics company iProov, together with cyber security firm Mvine, received UK government funding to develop a vaccine pass that is now being tested within Britain's National Health Service.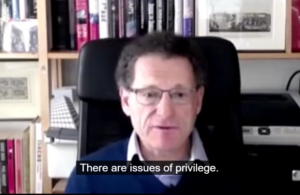 Andrew Bud is iProov's founder and chief executive.
"I think there are huge issues. There are issues of discrimination. There are issues of two classes. There are issues of privilege. There are ageist issues because it's likely older people such as myself will get the vaccines before younger people, which means that the older people will have access to services and capabilities the young people are excluded from. So I think there are huge social and political issues raised by vaccines, and it is the role, I think, of civil society and governments to discuss and debate."
By making it difficult or even impossible for customers to complete some processes online, banks are missing out on revenue opportunities, according to the latest research from iProov. Banks are not using secure authentication with biometrics to its fullest potential in most cases, iProov argues, even when they have the technology in place for some processes.
According to iProov's research, 30 percent of banks ask for applications to be completed from customers opening additional accounts, instead of streamlining the process with secure authentication, and only half of banks allow customers to change their PIN or order a new debit card online.
iProov's own biometric technology provides just such security and convenience in authentication, according to iProov President Joe Palmer.
"Challenger banks and other disruptors in the banking sector have recognized that customers want reassuring simplicity," says Palmer. "They know that customers value convenience and once they've experienced it, they won't go back. With Genuine Presence Assurance, customers get the reassurance of visible authentication along with the effortlessness that they love."
"Face ID allows the customer to be recognized by the mobile device," he explains. "The device then populates the password without the customer having to type it in. It's convenient but it's not the same as biometric authentication with the bank itself. If the device has been compromised by someone that shouldn't have access, the bank will still make the transfer or process the request."
Mavenir, the industry's only end-to-end, cloud-native Network Software and Solutions/Systems Integration Provider, announces it has replaced untrusted vendor networks, completing the migration of over 20M subscribers to date, in Mobile Core including VoLTE, and Packet Core, as well as RAN migration in process with needed feature parity and interoperability.
As the movement continues in the US to replace 'untrusted vendor' equipment from critical mobile networks, Mavenir has already been replacing such equipment in mobile networks in international markets where the process started in December 2019.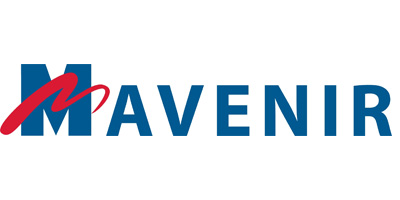 "Operators looking to migrate their traffic from untrusted vendors are deploying innovative solutions that are futuristic and are based on open interfaces. In some countries, this replacement of untrusted vendors started at the end of 2019. In that time, we have helped our customers migrate over 20M subscribers to Mavenir's Packet Core and IMS solutions. We are now looking to migrate traffic from hundreds of untrusted vendors' radio sites," said Pardeep Kohli, Mavenir's President and CEO.
Kohli added, "Mavenir has completed turnkey solutions and taken full responsibility for traffic migration. Our core products have successfully been deployed with RAN from other vendors and vice versa. 4G technology is mature and supports interoperability across vendors so there is no reason for operators to be locked up with any single vendor as they replace untrusted equipment."
Chennai: Route Mobile Limited ("Route Mobile"), one of the leading cloud communication platform service providers to enterprises, over-the-top ("OTT") players, and mobile network operators, won 2 Gold Awards across categories at the 2021 Juniper Awards. for Telco Innovation. The award honours leading players in the Enterprise Telecommunications, Network Security, and Anti-Fraud Markets.
Route Mobile won the Gold CPaaS Provider of the Year Award in the Enterprise Telco Innovation Category and another Gold Best SMS Firewall Award in the Security & Fraud Innovation Category.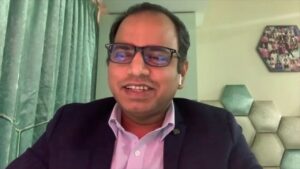 Rajdipkumar Gupta, Managing Director and Group CEO, Route Mobile said, "We're thrilled to win Gold in these 2 categories at the Juniper Awards – which are purely focused on Telco Innovation. It is a testament of our market leadership in the CPaaS ecosystem." He further added, "We will continue to focus on cutting-edge products & solutions by strengthening our R&D to ensure innovative and disruptive communication solutions so businesses can adapt and connect effectively with their customers."
Sam Barker, Lead Analyst, Juniper Research said, "Route Mobile have won 2 Gold Awards at Juniper Research for its continued innovation in the communications space, providing high-level traffic management services to enterprises and enabling them to send messages globally over its CPaaS Platform. It's strong offering of SMS filtering, analytics and monetisation also provides enterprises' with the tools needed to maximise their return on investment into messaging through revenue assurance and fraud protection."
Evina, the leading specialist in cybersecurity for mobile payment has received the gold award in the Security and Fraud Innovation category at The Future Digital Awards by Juniper Research, the top analyst firm in the mobile and digital tech sector.
This award is the result of Evina's cutting-edge technology – above all industry standards – that allows mobile network operators, payment gateways, and merchants to fend off fraud and increase their revenue while doing so.
This recognition highlights the crucial role Evina's cutting-edge technology plays in securing markets. David Lotfi, CEO of Evina says "At Evina, our mission isn't to only stop fraud, we strive to create a healthier ecosystem that unlocks more efficient payment flows and new business opportunities for all market players."
Evina's gold win shines a light on what the future of cybersecurity holds. The anti-fraud market can no longer function without high-tech tools that know how to differentiate between bots or humans.