Get the latest announcements from MEF Members across the mobile ecosystem globally in this weekly review of member news…
International communications company, BICS in collaboration with French mobile operator SFR is expanding the global coverage of its NB-IoT connectivity.
The expansion will bolster BICS' ability to directly embed 2G, 3G, 4G, NB-IoT and LTE-M/Cat-M1 connectivity in the devices of OEMs and IoT players via BICS' SIM for Things IoT global solution.
BICS' network connects IoT devices with 2G, 3G, and 4G to more than 700 global mobile operators. In addition, it has developed one of the largest NB-IoT/LTE-M networks, with coverage in 30 countries and through its eSIM solution, manufacturers can embed connectivity and switch networks on-demand.
"We are leveraging our leading position in the market to provide greater choice and flexibility to the global IoT industry," said Mikaël Schachne (pictured), CMO and VP mobility & IoT at BICS.
"By capitalising on our relationships with mobile operators around the world, BICS is uniquely placed to provide companies global 2G, 3G, 4G, NB-IoT and LTE-M connectivity to make IoT deployment simple, reliable, flexible and cost effective."
DOCOMO Digital, one of the leading integrators of digital app stores, have partnered with Singtel, Asia's leading communications technology group, to facilitate the purchase of applications, games and content within the Samsung Galaxy Store through Singtel mobile plans.
Singtel subscribers in Singapore can now purchase applications and games in the Samsung Galaxy Store by billing it to their monthly mobile phone bills quickly and securely. This partnership enables those without credit cards to enjoy the convenience of accessing more than 650,000 apps and 850,000 themes on the Samsung Galaxy Store.
"DOCOMO Digital is committed to facilitating mobile commerce at scale for the users of our strategic partners like the Singtel Group. Our platform is designed to enable large app stores such as the Galaxy Store integrate with our carrier partners quickly and reliably, without the need for investment of internal resources. We are really pleased to see our partnership with the Singtel Group grow," said Jonathan Bennett, Chief Commercial Officer at DOCOMO Digital.
"Radio, TV and On-demand operators should adopt innovative mobile messaging solutions, to grow larger audiences, capture higher rates of engagement and increase revenues within the broadcast and media sector." So says Nick Millward, VP Europe at mGage.
With the industry seeing fierce competition for customers due to a wider variety of viewing and listening platforms, it is imperative that broadcasters adapt their customer service in line with audience expectations. By meeting demands for more personalised and engaging communication, organisations can achieve greater interaction and reach more people.
"In a sector where there is increasing pressure to achieve greater interaction, it is crucial that businesses understand the potential of RCS," adds Millward. "With 82% of users preferring RCS to SMS due to its attractive nature, it is clear that RCS will be vital to the success of the future of broadcast."
Following the launch of a world-first solution which sees seamless mobile payments integrated within the mGage RCS channel, the possibilities for broadcast and media companies to monetise services through mobile payments are game-changing. For instance, radio stations can simply facilitate competition entries, while streaming services can offer day passes with quick and convenient payment methods.
Conversations eases and streamlines two-way customer communications across a wide range of engagement channels without the need to integrate APIs
Mitto, a leading provider of global omnichannel communications solutions, announced Mitto Conversations, a new solution that empowers brands to seamlessly and more efficiently manage omnichannel customer communications within a single pre-built, no-code platform. With Conversations, brands can facilitate rich, engaging and secure two-way conversations that build brand loyalty and trust while reducing customer churn, development time, and support costs.
"As customer attention moves towards the channels they feel most comfortable with, brands today are challenged with meeting customers wherever they are, not where brands want them to be," said Andrea Giacomini, CEO of Mitto. "This is why we built Mitto Conversations, to give brands of all sizes an easy-to-use, pre-built interface that provides the flexibility and ease to have meaningful, secure and personalized conversations with their customers anywhere they are while maintaining the consistent brand voice an omnichannel engagement strategy enables."
Telecoming, an international technology company specialized in digital services monetization, announced today that it has become a member of the Amazon Web Services (AWS) Partner Network (AWS) as a Technology Partner. The APN is the global community of Partners who leverage AWS to build solutions and services for customers.
More than 90% of Fortune 100 companies and the majority of Fortune 500 companies use AWS Partner solutions and services. Telecoming' AWS Technology Partner status comes as a result of the continuous investment in technical improvement, aimed at developing a powerful platform on AWS. Technology to monetize digital services involves mobile payments, advertising investments and anti-fraud tool, among other processes that need to be efficient, secure and fast.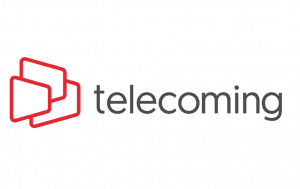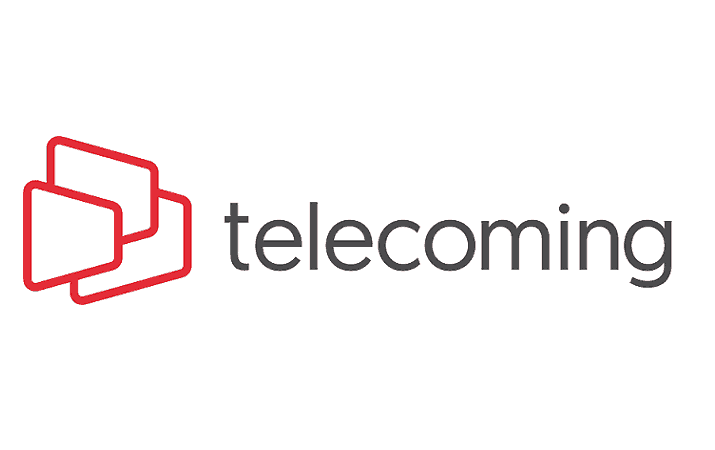 "We are proud to become an AWS Technology Partner. Amazon Web Services provides us with the opportunity to develop, scale and innovate faster than ever, whilst users enjoy a more positive experience," states Adrián Gallegos, CTO at Telecoming.
By joining the APN, Telecoming strengthens its commitment to technological innovation by incorporating Software as a Service (SaaS) and Platform as a Service (PaaS) solutions that are hosted on AWS into its service model.
Paris-based anti-fraud firm Evina says that Africa's mobile fraud losses will continue to rise above the 2020 figure of $4 billion to peak at a record $5 billion by the end of 2021 if nothing is done to prevent global cybercriminals from looting the continent's wealth in a new, virtual 'scramble for Africa'.
Paris-based anti-fraud campaigner David Lotfi, CEO of Evina, said: "In Africa, we have the perfect storm of a youthful population using almost a billion mobile money accounts coupled with the Coronavirus-related one-third increase in Internet traffic."
"Today clickjacking and malicious apps are the two most common forms of mobile fraud. Through the clickjacking technique, a fraudster intercepts a legitimate click and unknowingly directs the user to a website where sensitive financial and other details can be stolen.
"Malicious apps are trickier, these apps have been injected with malware during a disguised app update or right from the start when the user unwittingly downloads the app from the app store, with the same purpose of defrauding the user," he said.