Get the latest announcements from MEF Members across the mobile ecosystem globally in this weekly review of member news…
Mvine and iProov announce today their design for a simple, secure and widely recognized Covid-19 immunity and vaccination passport will now move into live testing. The Mvine-iProov passport enables a person's test result or vaccination status to be registered and proved without disclosing their identity, and without the need for extensive new infrastructure.
With additional backing from Innovate UK, which initially funded the development of a successful working prototype, the Mvine-iProov passport will now be tested by Directors of Public Health within the National Health Service (NHS) in the UK. Mvine and iProov aim to complete two trials by 31 March 2021, giving Directors of Public Health across the country the confidence to deploy the passport at scale to benefit their local areas.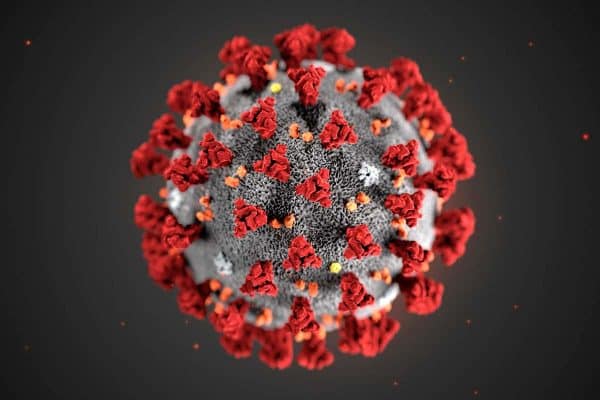 Frank Joshi, Director at Mvine, said: "Without the need for an extensive new infrastructure, the Directors of Public Health will learn how our innovation is used to promote public health and protect citizen privacy. Unlike some other digital solutions for Covid-19, this technology reduces the burden on frontline services and cost-effectively assures a secure and safe way to enable the return to work, return to school and return to the kind of life that people want to lead."
Andrew Bud, CEO at iProov, said: "Ensuring consumer trust, security and privacy is essential to the success of projects in this space. iProov enables all three. Our Genuine Presence Assurance technology secures the link between the citizen and Mvine's test status solution in this project, which we think can make an important contribution to forming the national response to the COVID-19 crisis."
iBASIS, a provider of communications solutions for operators and digital players worldwide, has launched its Managed Cloud-Based Security Portfolio for mobile network operators (MNOs) around the globe. It is working in partnership with global telecoms security company, Positive Technologies, to cost-effectively and immediately deliver security intelligence.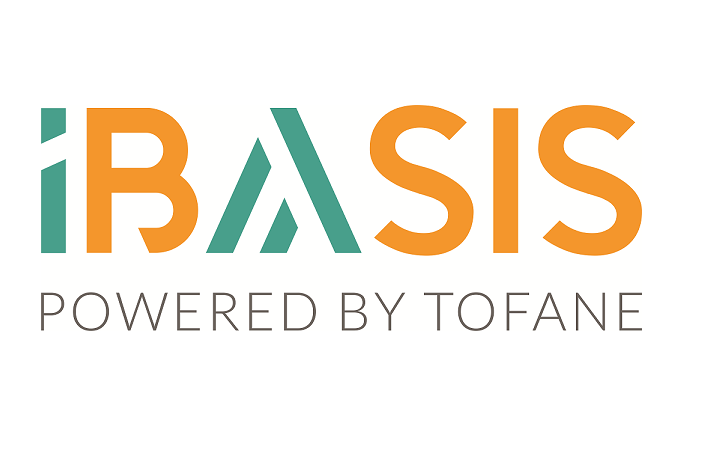 The strategic partnership offers a comprehensive security solution that is said to fully protect customer networks, giving mobile operators greater control. iBASIS' Security iQ360TM portfolio is a hosted, fully managed solution in the global IPX network. The solution leverages unparalleled 360-degree intelligence for in-depth visibility, monitoring, attack detection, and mitigation while providing automatic updates against continuously evolving threats.
"We at iBASIS are thrilled to partner with Positive Technologies, a pioneer in signaling security research and leading global provider of telecom cybersecurity solutions, to bring this world-leading solution to market," says Chris Lennartz, vice president, product management. "By adding Positive Technologies' in-depth signaling research to iBASIS' Security iQ360, MNOs will be better positioned to protect their brand reputation while increasing customer loyalty and trust."
Dotgo™, a leading cloud communications provider of RCS and business messaging solutions, is now offering WhatsApp Business Solutions, as part of its cloud communication platform. Brands can utilize WhatsApp to provide customer support and deliver important notifications to customers using WhatsApp, used by over 2 billion people across 180 countries every month.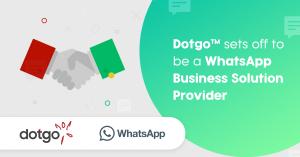 Dotgo also offers the world's largest open directory of WhatsApp and RCS bots, available at dotgo.com. Similar to an app store, users visit dotgo.com to search for bots, and to engage with brands using their bots. Becoming a WhatsApp Solution Provider is a natural extension, and in line with Dotgo's strategy to help brands offer an exceptional digital customer experience, and also to invest in the latest cloud communications technologies that simplify and empower brands to have personalized, instant, and reliable communications with their customers.
Barinderpal Singh Mumick, VP, Business Development and Operations, Dotgo, comments "On becoming WhatsApp Business Solution Provider, Dotgo is excited to offer an efficient, convenient way of supporting enterprises to scale their communications, grow brand loyalty and fuel customer engagement which is so crucial in today's business world. With an all-inclusive messaging platform and easy access to WhatsApp APIs, we aim to help enterprises to engage with billions of end users on a messaging app they love."
Growing mobile data traffic as we work from home, and rising business demand to connect devices in the Internet of Things are two upsides for an industry hit hard by the pandemic. But… well, you knew there had to be a 'but'. One downside is rising fraud. It cost communication service providers US$28.3 billion according to the last CFCA global survey in 2019. BICS' Mikael Schachne and Damion Rose, our guests on the latest Tech Trends Podcast tell us fraud is rising and they're well placed to know. Can Machine Learning cut the risk? Jeremy Cowan and George Malim find out.
Hi, and welcome to the latest Tech Trends Podcast brought to you by VanillaPlus.com, The Evolving Enterprise and IoT Now. I'm Jeremy Cowan, and I want to thank you for joining us for today's sometimes serious, sometimes light-hearted look at digital transformation for enterprises.
Now our first two guests are both from BICS, the telecom provider offering wholesale carrier services to operators and service providers globally.
Molotov via its B2B department, Molotov Solutions, and Digital Virgo are joining forces to launch a new streaming service, Molotov Africa. Already available in Ivory Coast, it will be extended to the whole French-speaking and English-speaking Africa during 2021.
The famous streaming service launched in 2016, Molotov now has more than 13 million users in France – a level of growth that permits to expand into African market.
On a global scale, SAFR technology has already detected, identified and delivered results on millions of faces for customers and partners who sought facial recognition on the Macintosh, Windows, Linux, iOS and Android platforms—where RealNetworks has deployed its core technology.
"Our partnership with Seventh represents a significant step for RealNetworks in our endeavor to build key partnerships for the marketing, sales, integration, delivery, and support of our facial recognition solution across the globe," said Jose Larrucea, RealNetworks Vice President, Latin America.
Telenor Norway has selected Zyxel Communications' 5G NR Fixed Wireless Access outdoor router – NR 7101 for its 5G deployment.
The news comes as Telenor is modernizing its existing network infrastructure with the aim of offering nationwide 5G access in Scandinavia by 2024.
Zyxel's 5G NR FWA outdoor router – NR 7101 uses modern antenna technology for Telenor to offer high-speed wireless connectivity.
"Customers connect more innovative technologies and smart devices to their respective networks and expect maximum coverage everywhere. FWA supports the increasing number of individuals and families working and learning from home; where platforms such as video conferences, interactive learning, cloud-based enterprise solutions, TV streaming and online gaming demand significant broadband access," said Camilla Amundsen, CMO of Fixed and TV at Telenor Norway
FWA is therefore an important part of Telenor's network modernisation and our partnership with Zyxel makes this possible. Zyxel is helping Telenor reach an additional level of service for customers throughout Norway and oversee the world's fastest, largest rollout of 5G FWA."