Find out the week's top mobile stories from around the world.
This week..  Whatsapp Forces Users To Agree To Share Private Data Including Phone Number With Facebook, Signal sees surge in new signups after boost from Elon Musk and WhatsApp controversy, Trump bans Alipay and seven other Chinese apps and much more…

WhatsApp will force users to agree to its new privacy policy within the next month, or else lose access to the app.
Agreeing to the terms will mean that a user's private data, including their phone number, will be shared with Facebook, which owns WhatsApp.
All users must agree to the new terms by 8 February 2021, or else lose access to their chats and contacts.
WhatsApp is forcing users to agree to sharing information with Facebook if they want to keep using the service. The company warns users in a pop-up notice that they "need to accept these updates to continue using WhatsApp" – or delete their accounts.
But Facebook, which owns WhatsApp, said European and UK users would not see the same data-sharing changes, although they will need to accept new terms. The exception has been welcomed by some as a victory for EU privacy regulators.
Encrypted messaging app Signal says it's seeing a swell of new users signing up for the platform, so much so that the company is seeing delays in phone number verifications of new accounts across multiple cell providers.
As for what or who is responsible for so many new users interested in trying the platform, which is operated by the nonprofit Signal Foundation, there are two likely culprits: Tesla CEO Elon Musk and Signal competitor WhatsApp.
US President Donald Trump has signed an executive order banning transactions with eight Chinese apps.
The apps include popular payments platform Alipay, as well as QQ Wallet and WeChat Pay.
The order, which takes effect in 45 days, says that the apps are being banned because they are a threat to US national security.
Google is testing a new feature that will surface Instagram and TikTok videos in their own dedicated carousel in the Google app for mobile devices — a move that could help the company retain users in search of social video entertainment from fully leaving Google's platform. The feature itself expands on a test launched earlier this year, where Google had first introduced a carousel of "Short Videos" within Google Discover  — the personalized feed found in the Google mobile app and to the left of the home screen on some Android devices.
The Federal Trade Commission said Thursday it has settled with mobile advertising company Tapjoy over claims it used false advertising offers for the promise of in-game rewards that weren't given.
But regulators also said Apple and Google helped create the environment that squeezes mobile gaming industry players and incentivizes them to find other monetization models that may have unsavory consequences for consumers.
All of the UK's major mobile operators have offered free data and unlimited broadband for children studying at home during the third national lockdown.
BT, Three and Vodafone have all said they will work with the government to help disadvantaged children that could fall behind in school without access to the internet, according to the BBC.  Around 9% of UK children are thought to have no access to a laptop, desktop or tablet according to Ofcom figures, with more than 880,000 living in a home with only a mobile internet connection.
Facebook Gaming and Facebook IQ have released the findings of their 'Games Marketing Insights for 2021' report, looking at gaming activity on the platform. The report includes stats on gaming activity on Facebook, as well as attitudes towards mobile games, garnered through a study of 13,246 Facebook users in the UK, US, Canada, France, Germany, South Korea, Japan, Vietnam, and Brazil carried out in July 2020 (October 2020 for Brazil). The report, however, only includes data from the UK, US, Germany and South Korea.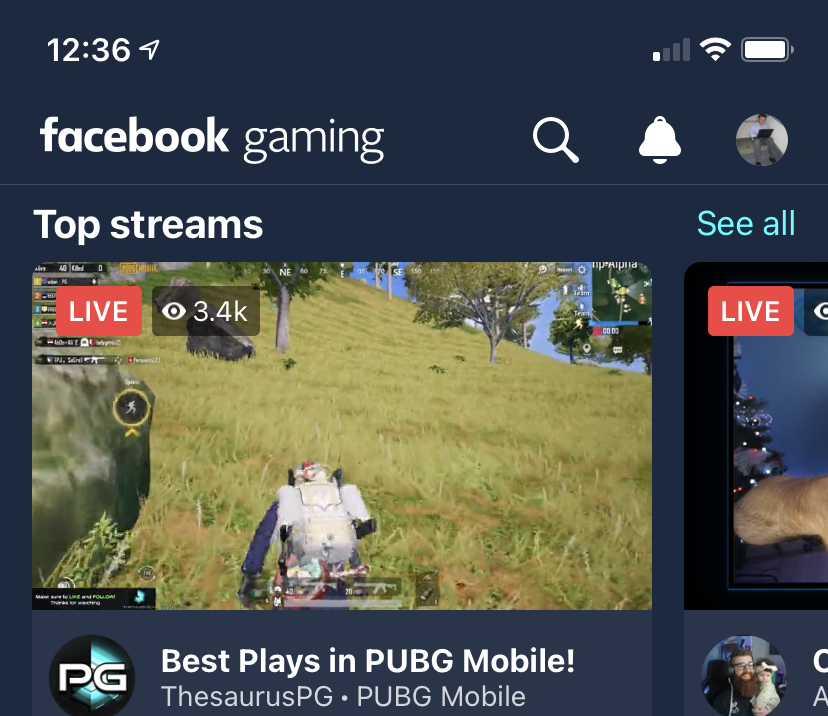 Unmanned aerial vehicles—more popularly known as "drones"—have turned the Wright brothers' dream of manned flight on its ear by introducing pilotless flying machines to the airways.
Drones can be used for a variety of endeavors, from the solemn task of remote warfare to the antics of amateur aviators.  But there's a lot more drone activity filling the gap between military tool and hobbyist toys as enterprises have begun to appreciate the operational and economic benefits of drone-enabled functions.