Get the latest announcements from MEF Members across the mobile ecosystem globally in this weekly review of member news…
Cisco and IMImobile PLC announced that they have reached an agreement on the terms of a recommended cash offer pursuant to which Cisco will pay 595 pence per share in exchange for each share of IMImobile, or an aggregate purchase price of approximately USD $730 million assuming fully diluted shares, net of cash and including debt. The exchange rate used for the conversion of £ into USD is 1.3438, derived from Bloomberg, as at 16:00 on 4 December 2020.
IMImobile provides software and services which allow enterprises and organizations to stay constantly connected to their customers through enhanced interactive channels including social, messaging, and voice. Following the completion of the acquisition, Cisco will be able to offer customer-facing businesses with an end-to-end customer interaction management solution and rich customer experiences, along with the ability to drive faster and smarter interactions and orchestration throughout the lifecycle journey of the customer.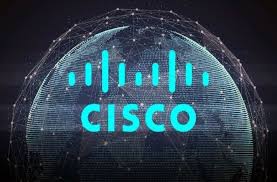 "A great customer relationship is built on consistently enjoyable interactions where every touchpoint on every channel is an opportunity for businesses to deliver rich, engaging and intuitive experiences," said Jeetu Patel, senior vice president and general manager of Cisco's Security and Applications business. "We look forward to working with IMImobile to help create a comprehensive CXaaS solution for the market—one that gives businesses a platform to provide delightful experiences across the entire customer lifecycle journey."
"We are excited to join Cisco and become part of one of the world's leading technology companies as they seek to enable great customer experiences," said Jay Patel, IMImobile CEO. "We believe there will be a world of dynamic, always-on connections between global businesses and their customers and the combination of our respective technologies will enable to us make every interaction matter more for our clients."
Mavenir, the industry's only end-to-end, Cloud Native Network Software Provider and a leader in messaging and Rich Communication Services (RCS) announced that its RCS Business Messaging Solution is available to deploy globally from Microsoft Azure.
The current Covid-19 pandemic has forced businesses to accelerate their digital transformation, and messaging and conversational commerce are key enabling tools for businesses. Mavenir's RCS Messaging-as-a-Platform (MaaP) solution for Mobile Network Operators (MNOs) and Partners is now available for deployment in 60+ Azure regions worldwide.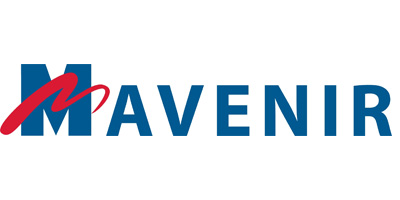 "Using Azure allows MNOs to accelerate their own transformation by offering RCS business messaging faster, while minimizing risk and cost with OPEX and revenue share commercial models," said Guillaume Le Mener, SVP Business Mobility, Mavenir. "While over the top (OTT) messaging services are rushing to fill the needs of businesses during this pandemic, this provides MNOs a faster route to deliver RCS, protect their existing messaging revenue and open additional revenue from new use cases."
The two say they carried out a successful proof of concept to boost end-to-end quality of services involving roaming.
Deutsche Telekom Global Carrier and Orange International Carriers have announced the successful conclusion of a proof of concept (PoC) project to enhance IPX services using blockchain technology. Their decision to partner on the initiative was first announced in June. IPX is a critical roaming enabler and providing end-to-end service level agreements (SLAs) across multiple IPX networks is a prerequisite for guaranteeing that mobile operators have the best quality network performance.
Rolf Nafziger, Senior Vice President Deutsche Telekom Global Carrier, explained "We are proud to have successfully completed this PoC together with Orange. It validates the benefits of blockchain technology for optimising IPX services.
We have long been a proponent of collaborative work and invite any like-minded industry organization to contact us for cooperative projects."
Emmanuel Rochas, CEO of Orange International Carriers, added, "The Orange-DT joint PoC test results…offer great promise for our industry. We now have proof that IPX service management can benefit from improved levels of efficiency and reliability using blockchain.
"This is both timely and relevant because the forthcoming integration of 5G into mainstream telecoms services requires efficient, reliable data transfer, so these advances will bring confidence to operators and end-users alike."
XConnect, a provider of world-class numbering and interconnect solutions, has expanded its global numbering intelligence with mobile number portability (MNP) data for Hong Kong. The expansion into Hong Kong adds to the reach of XConnect's MNP Query Lookup service and further extends its footprint in Asia.

XConnect's MNP Query Lookup service is already present in Japan, South Korea and India. With the addition of Hong Kong, XConnect's customers will be able to deliver voice and messaging traffic with accuracy, precision and performance. This enables reduced termination costs, improved delivery assurance and enhanced customer experience.
"Adding numbering data from Hong Kong to our MNP empowers customers across our global footprint to rapidly expand their data sets and enhance the quality of their data. We enable them to gain a competitive edge and deliver optimised user experiences to their end users," said Tim Ward, SVP, Number Information Services at XConnect. "MNP is available in over 100 countries worldwide and in many countries over 40% of numbers have already been ported."
"We are adding new countries to our database to allow customers to route traffic with confidence, while lowering costs and increasing end user satisfaction. By extending our reach we will not only provide global numbering data, but enable customers to quickly make precise decisions about how to manage their traffic," said Ward. "Our database response times are typically 1-2 milliseconds, allowing for agile decision making and excellent service quality."
Roberto Kutic, the founder of the wildly successful Vodnjan-based Croatian company Infobip, has discussed how the pandemic has affected the industry in which Infobip has taken an enviably strong position.
As Poslovni Dnevnik/Roberto Kutic writes, many things have fundamentally altered over the past year due to the coronavirus pandemic, and what has still managed to experience enormous acceleration is technological advancement.
There is a visible difference in how people currently use different services, especially when it comes to the communication segment. The market in which Infobip operates is growing rapidly, technology is evolving and companies are increasingly improving their communication channels, because with them, they manage to reach their customers in moments of this sort of physical disconnection.
However, this accelerated digital transformation and all the significant technological changes that have taken place will remain and will continue to develop strongly even after the coronavirus period has passed – because the benefits have become very obvious to everyone. We expect to continue to be an important factor on this market, precisely because of the need for the technology we provide.