Taken from MEF Connects Wholesale, José García – Founder @ Global Telco Consult introduces the session on enterprise messaging, opening with a keynote presentation from Jerome Gasic, Head of Messaging at BICS, who explores the top 3 challenges & opportunities for business messaging.

The session then moves to the panel discussion (15:00) entitled "A2P SMS at a crossroads – MNO's safety belt or the last bullet?"

the speakers include: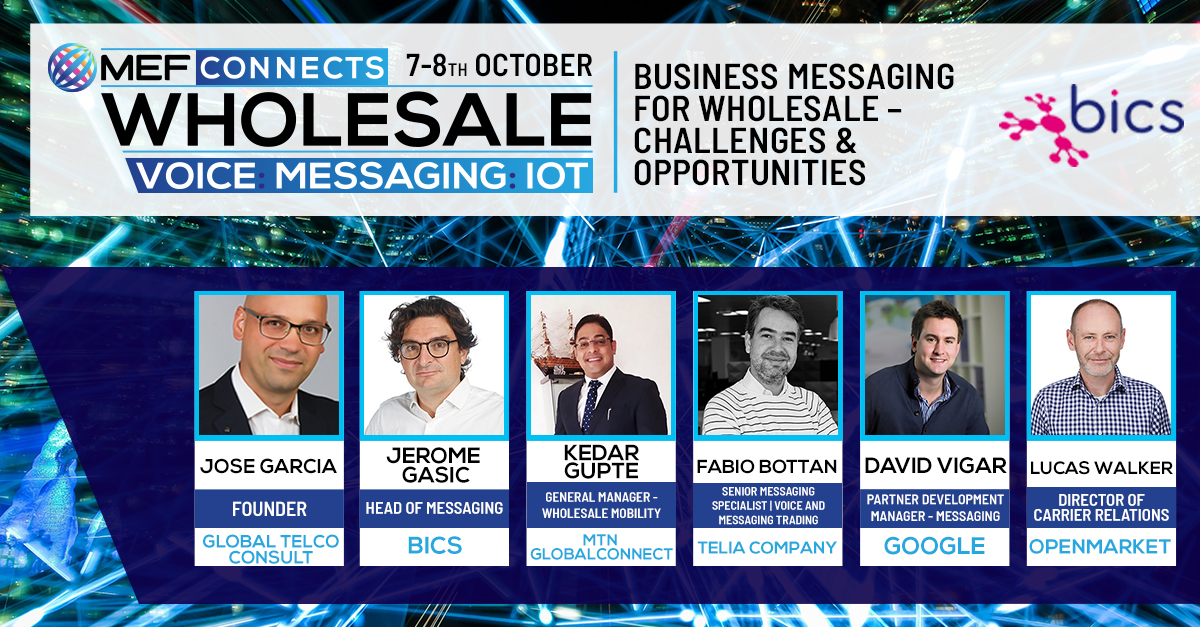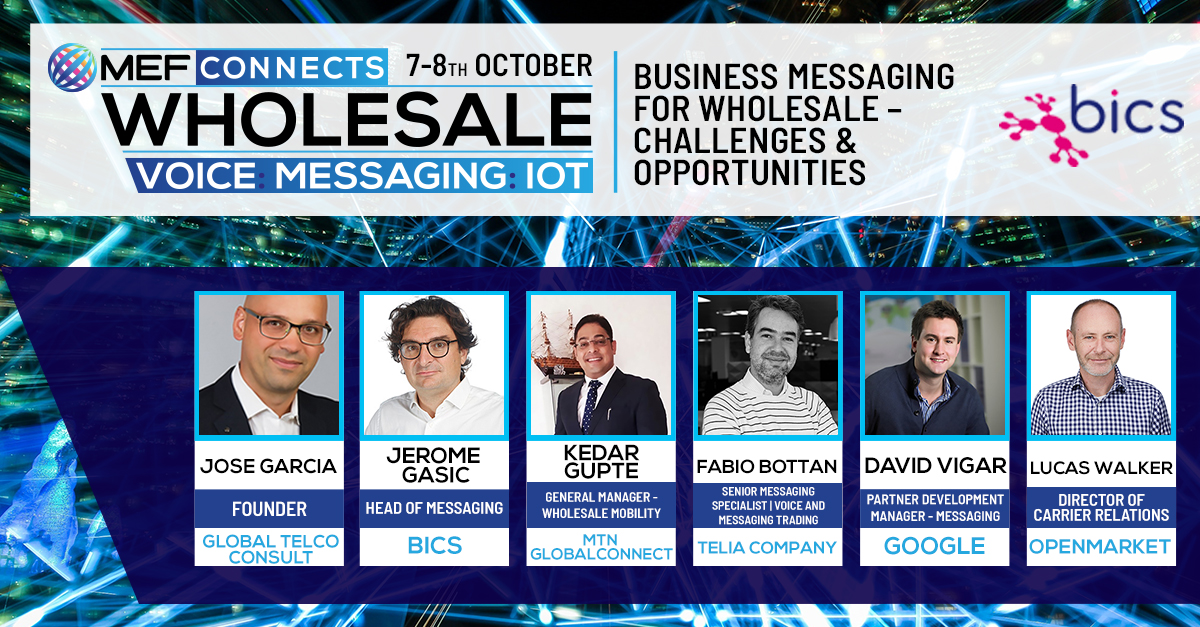 Kedar Gupte – General Manager – Wholesale Mobility @ MTN Global Connect
Jerome Gasic – Head of Messaging @ BICS
José García – Founder @ Global Telco Consult (GTC)
Fabio Bottan – Senior Messaging Specialist Voice and Messaging Trading @ Telia
Lucas Walker – Director of Carrier Relations @ Openmarket
David Vigar – Partner Development Manager – Messaging Strategy @ Google

Watch the whole session – and find more on demand videos from MEF Connects Wholesale, below.
MEF Connects Wholesale takes an ecosystem perspective to explore the business trends and challenges driving connectivity today and asks what will create tomorrow's business?

Across 2-days, we took a detailed look at wholesale trends across Voice, IoT, Messaging & RCS. MEF Members can visit the Member only On Demand page to get presentation slides as well.