At MEF Connects Rich Communications Katie Osberg, who leads Global Retail Partnerships for Google's Business Communications, spoke about the new Business Messages and how enterprises can now connect with their customers directly via Google.

Google has built digital tools to help connect brands and consumers, including the ability to message customers through Google Search and Maps. Messaging has become such a valuable way to connect with customers that twice as many businesses are messaging via Google now, compared to last year.
Katie shares examples and case studies of how brands can use the tools to better connect with their customers, in the places where customers go to find businesses.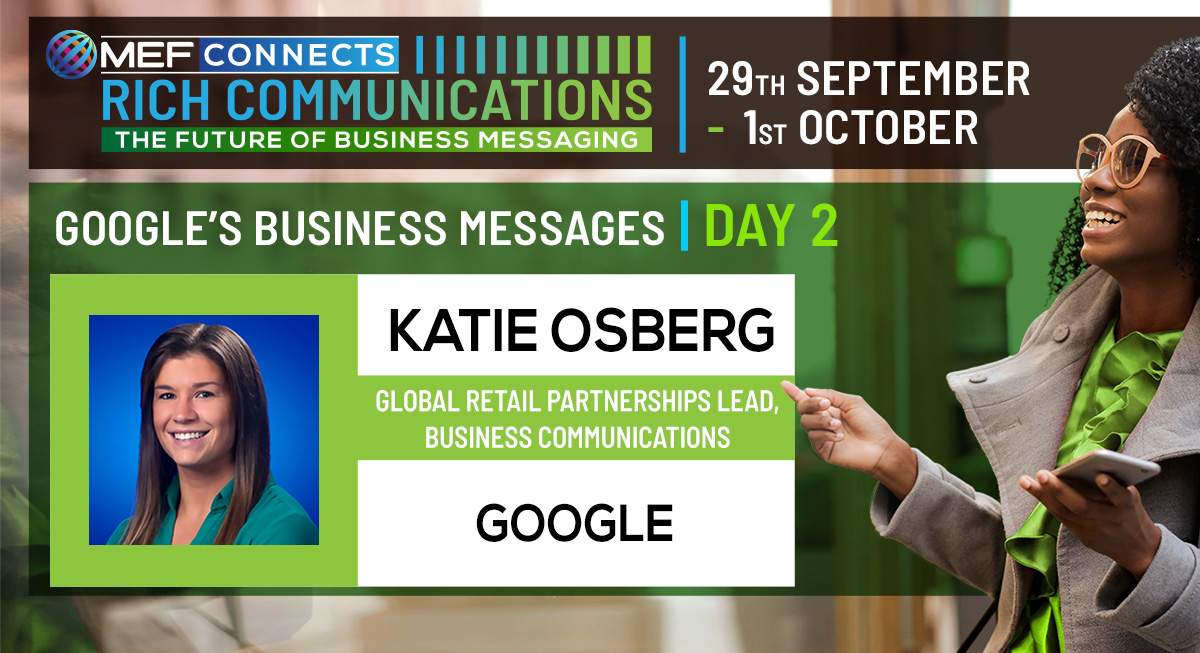 Over 3 days, MEF Connects Rich Communications brought together enterprises, brands & agencies to connect online with MNOs and messaging providers to showcase the business messaging channels that are transforming customer engagement. If you missed a session, check out our Video On Demand page below. MEF Members can visit the Member only On Demand page to get presentation slides as well.