At MEF Connects Rich Communications Giulio Sinibaldi – lead analyst for Future Comms research at Analysys Mason shared the findings from their recent '2020 Connected Consumer Survey'.

The presentation provided insights into consumers' mobile communication behaviour from  24 countries across 5 regions,  focused on OTT apps, P2P communication and A2P communication, examining the impact of COVID-19 on mobile consumers' behaviour, and looking to what space in the market is left for RCS.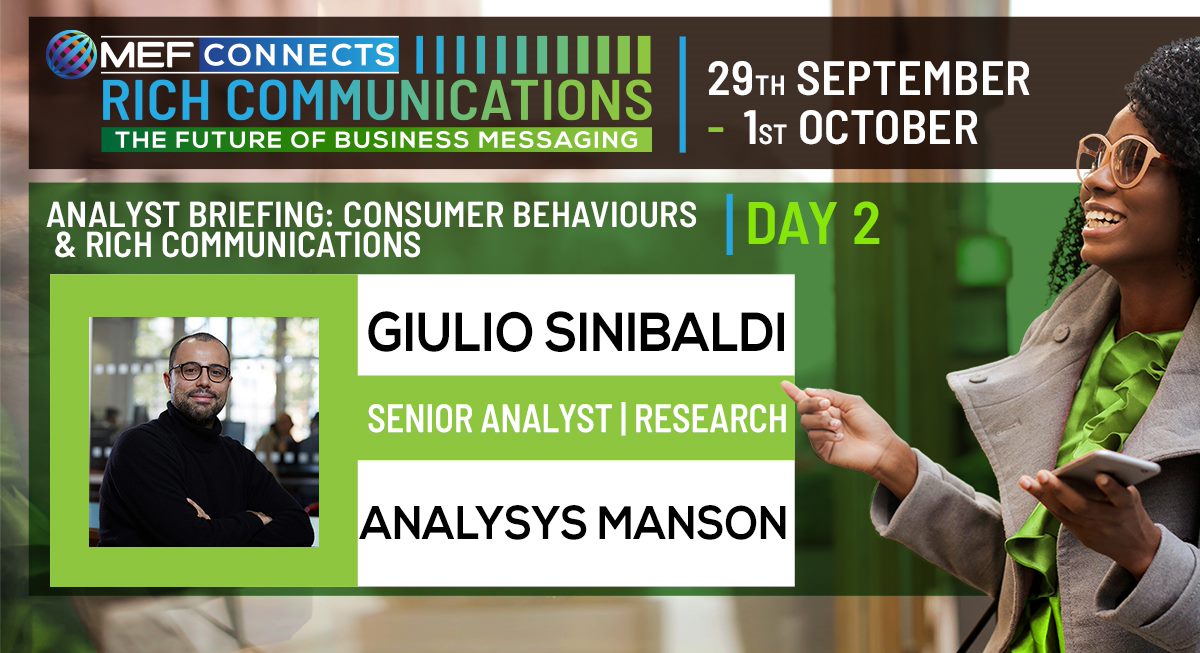 Over 3 days, MEF Connects Rich Communications brought together enterprises, brands & agencies to connect online with MNOs and messaging providers to showcase the business messaging channels that are transforming customer engagement. If you missed a session, check out our Video On Demand page below. MEF Members can visit the Member only On Demand page to get presentation slides as well.