At MEF Connects Rich Communications Scarlett Woodford, Research Analyst at Juniper Research shares an overview of rich media messaging, looking at high-level market trends, the role of RCS in retail & ticketing, rich media business messaging and the future of both RCS and OTT Business Messaging.

Examining the impact of Covid-19, the presentation takes a deep dive into the benefits of mobile messaging for keeping consumers engaged with brands, and forecasts how traffic volumes for SMS and OTT will fare in the future globally.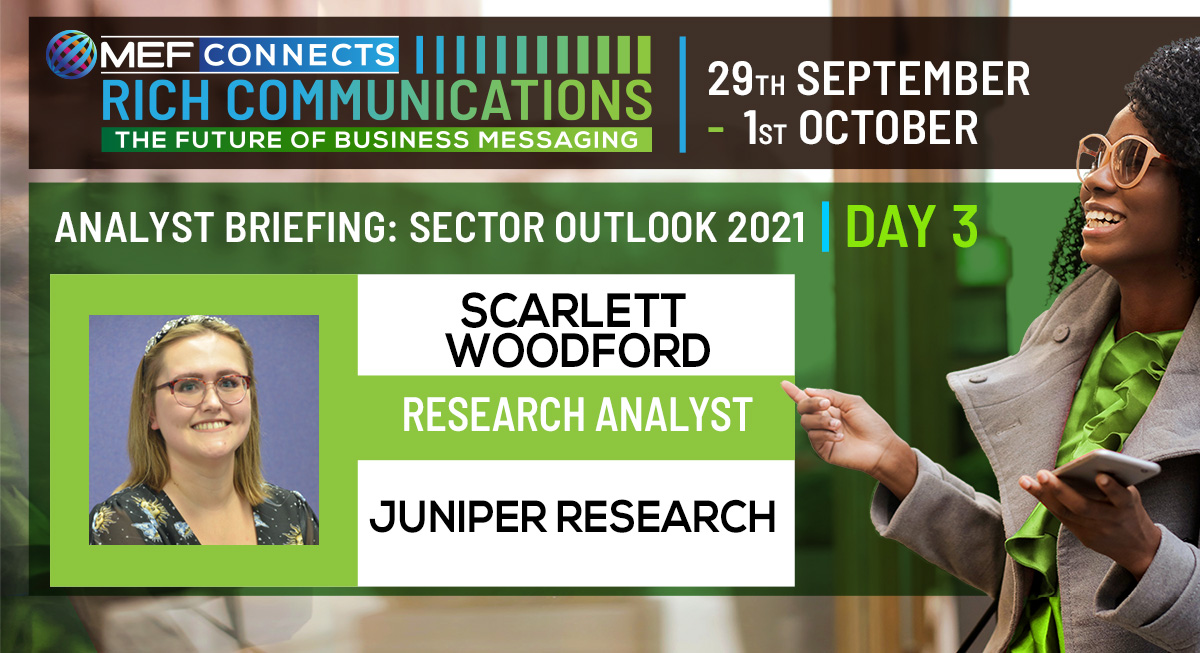 Over 3 days, MEF Connects Rich Communications brought together enterprises, brands & agencies to connect online with MNOs and messaging providers to showcase the business messaging channels that are transforming customer engagement. If you missed a session, check out our Video On Demand page below. MEF Members can visit the Member only On Demand page to get presentation slides as well.