Get the latest announcements from MEF Members across the mobile ecosystem globally in this weekly review of member news…
As the coronavirus pandemic hit, people's lives were upended and consumers had to find new ways  to carry out normal activities such as shopping for clothes, groceries and gifts for friends and family. According to the Global Connected Consumer Index Report from Selligent, more than one-third of consumers began to shop online weekly since the pandemic began, and while the increase in ecommerce has kept retailers afloat during lockdowns, it has also opened the door for an increase in cyber scams.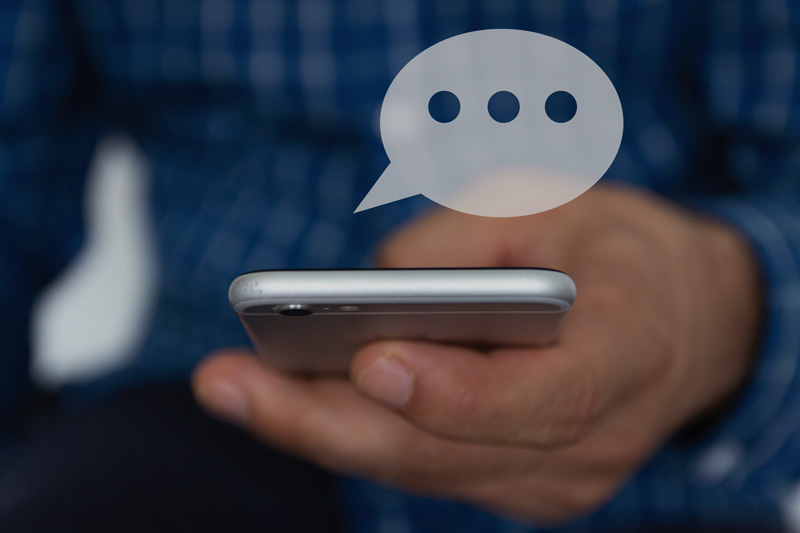 One cyber scam that has gained traction during the coronavirus pandemic is "smishing." Smishing refers to cyber criminals using SMS (text) messaging as a way to send fraudulent links and steal personal information. According to the FTC, this form of cyberattack began to spike in 2018, and the numbers have continued to climb higher each year.
With the holiday season approaching and online sales forecasted to boom, consumers need to be vigilant of cyber-scrooges in order to protect their personal information. Below are six tips to help consumers avoid cyber scams and have a jolly holiday season:
Otay-Tijuana Venture LLC, a US-Mexican group of companies operating Tijuana International Airport's Cross Border XpressTM (CBX), has chosen SAFR® from RealNetworks' video analytics technology to be used throughout the San Diego – Tijuana terminal in order to optimize operations and improve passenger flow.
The first building to connect the United States to a foreign airport terminal, CBX serves millions of passengers that cross the border as part of their trip, helping them avoid unforeseen delays in the congested border crossings of San Ysidro and Otay.

"We are extremely proud to help CBX in their day to day operations, contributing to more efficiency and quality of journey for the thousands of passengers that frequent the terminal every day," said Jose Larrucea, RealNetworks Senior VP of International Sales.
SAFR has recently added additional features specifically designed to help customers respond to the global COVID-19 pandemic including mask detection and occupancy counting. CBX has applied the mask detection feature to passenger flow monitoring to better track mask compliance and gather critical operations data.
As South Africa's mobile ecosystem evolves, more control measures and strict regulations are needed to protect consumers from mobile fraud. This is according to Ilonka Badenhorst, Wireless Application Service Providers' Association (WASPA) general manager, commenting on how communications fraud is increasingly becoming big business.
Meanwhile, recent research from Paris-based anti-fraud firm Evina found in the month of July, one out of every three wireless application service provider subscription attempts in SA was fraudulent, noting that local mobile phone users are very often subscribed to mobile services without their consent.
However, this growth also creates a new playground for criminals and fraudulent activity, and the erosion of trust continues to increase, says Badenhorst. "Missing data, unauthorised payments, illicit spam and intrusive mobile marketing and ad fraud continue to plague the industry and are subsequently changing the fraud game.
"In fact, mobile fraud is big business and as long as there's money to be had, there will be fraud, which is why control and strict regulations are needed to protect consumers from unscrupulous actions from parties."
Global cloud communications software and solutions provider IMImobile PLC, today announces that its healthcare division, Healthcare Communications, is assisting King's College Hospital NHS Foundation Trust (KCHT) to implement a suite of solutions purpose-built to improve patient experience and increase staff efficiency. The new technology will allow the trust to advance its 'digital by default' patient engagement strategy, whilst also helping to reduce any backlogs caused by the Coronavirus pandemic.
Jonathan Lofthouse, Site Chief Executive for the Princess Royal University Hospital said: "At King's, it has always been our agenda to move to a 'digital by default position', which is why we were keen to put digital technology at the forefront of our recovery and reset programmes.
"We firmly believe our richly diverse patient population deserves the very best in healthcare, and to deliver this we often need to reimagine what's gone before. Using new communication platforms will aid patient self-management, improve the speed, quality and accessibility of information, increase the quality of our clinical services, and help us to deliver against the future expectation of our patients and clinicians. I'm really very excited about this programme of work."
Using text messages to remind tenants when rent is due and chase late payments provides a range of benefits for letting agents, according to new research from rental payment processing system, PayProp.
According to the firm's findings, communicating via text not only saves time and resources, but also meets the needs of modern tenants – many of whom prefer not to receive direct phone calls and has become popular with companies across all sectors since proving to be more effective than phone calls and emails.
According to a report from Mobilesquared, over 99% of all text messages are read by the recipient – and approximately 90% are read within three minutes of delivery.
Neil Cobbold, chief sales officer at PayProp, explains: "When it comes to chasing rent payments, it's clear text messaging has become one of the most effective methods of communication.
"Traditionally, agents have used letters and phone calls to remind tenants about outstanding payments. However, letters are very easily ignored, while younger generations are less likely to speak on the phone. Even if tenants delete texts, they are highly likely to read them before they do so. Having the information pop up with urgency can encourage them into action."