In June this year Google Business Communications announced Business Messages.  Next week Katie Osberg who leads Global Retail Partnerships for the new digital tools will be at MEF Connects Rich Communications on 30th September talking about how businesses can message directly via Google.

People develop loyalty to the brands that make it easy to purchase products and services and connect with their customer support.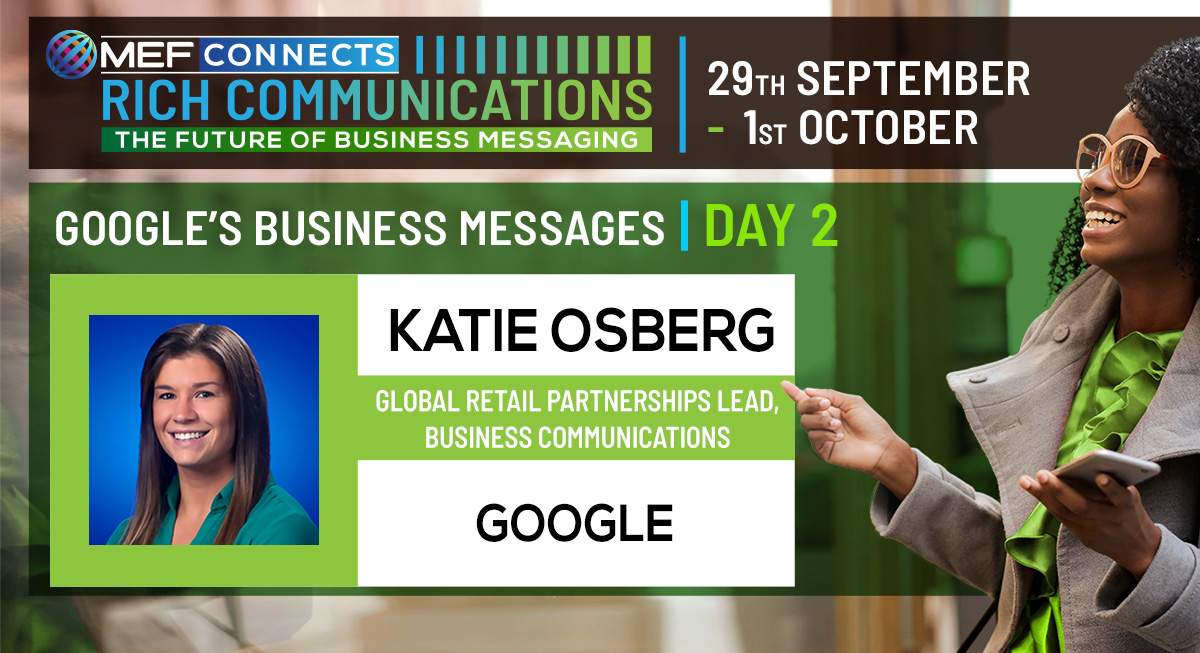 Google has built digital tools to help brands do this, including the ability to message customers through Google Maps and Search, via Google My Business. Messaging has become such a valuable way to connect with customers that twice as many businesses are messaging via Google now, compared to last year.

Business Messages in Maps and Search provides brands a comprehensive messaging solution across Android devices, and through Maps on iOS. It includes smart replies, visual product carousels, and unique welcome messages.

Several organisations, including Woolworths, Walmart and MyGov were among the first to try the updated Business Messages experience. During COVID-19. Woolworths, Australia's largest supermarket, allowed customers to search for products and see availability and aisle information at their local store, plus get details about hours and COVID-19 related updates to make shopping easier.

In just a few messages, Walmart lets customers quickly find up-to-date information about store hours, pick-up and delivery options, precautions and more.

Business Messages also helps brands to sell products and answer customer questions along the way. Mattress Firm, with messaging partner Podium, is successfully selling mattresses directly by sharing videos and product information, even while stores were closed due to COVID-19.

DISH, with partner [24]7.ai, has seen a reduction of more than 22 percent in average handle time using Business Messages features compared to other messaging channels.

As brands connect with their customers via Business Messages, Google is experimenting with more ways for them to highlight this communications tool on Search.

Business Messages will also be available on mobile websites so that a business can add the ability for customers to quickly "Message" right from their site and offer the same smart automated replies, paired with live agent connection.
Over 3 days, MEF Connects Rich Communications brings together enterprises, brands & agencies to connect online with MNOs and messaging providers to showcase the business messaging channels that are transforming customer engagement.

Katie is speaking to MEF's CEO Dario Betti on Day 2.