Get the latest announcements from MEF Members across the mobile ecosystem globally in this weekly review of member news…
The government isn't taking digital identification seriously, according to a techUK panel, which suggested its recent call for evidence lacked "substance".
The panel, debating the lobby group's recent white paper, was made up of former Labour politician Chuka Umunna, Liberal Democrat Tim Clement-Jones and the CEO of deep tech startup Mvine, Frank Joshi.
In August techUK published a white paper detailing the links between digital identification and the economy. Parts of its call to action included a request that the government put digital identity at the heart of its upcoming Digital Strategy, revise legislation that could impede it and potentially create a specific regulator made up of public and private sector bodies.
The Department for Digital, Culture, Media and Sport (DCMS) responded this week with a 'call for evidence' and the creation of a Digital Identity Strategy Board which techUK suggested was "vague". Joshi went even further, calling it "woeful" and suggested that it was "lacking in any actionable outcome".
Sinch AB (publ), a global leader in cloud communications for mobile customer engagement, today announces that the first part of the acquisition of ACL Mobile Limited has been completed. On June 15, 2020, Sinch announced that the company had entered into a definitive agreement to acquire ACL Mobile in two stages, where the first stage encompasses the majority of the outstanding shares in ACL Mobile and a call option to acquire the remaining shares after December 1, 2020.
Founded in 2000, ACL Mobile is a leading provider of cloud communications services in India and Southeast Asia. Its platform enables businesses to interact with their customers through multiple channels including SMS, voice, email, IP messaging, and WhatsApp. The company serves more than 500 enterprise customers and is particularly successful in the Banking and Financial Services industry, where ACL's proprietary Axiom platform offers intelligent routing and granular access controls that specifically caters to the stringent security requirements of demanding financial institutions.
An international mobile commerce platform has discovered that Brits have wasted more than £180 million on unused in-game currency through abandoned mobile games. Candy Crush Saga was revealed to be the game with the most unused currency in it, followed by Clash of Clans and Pokémon Go as two fifths of mobile gamers (39%) say they have deleted games that still have paid-for in-game currency left in them.
One of the world's leading mobile commerce platforms has surveyed 2,910 Brits who regularly play mobile games to discover how much in-game currency they have bought and left unused in games they no longer play.
Greg Sigel, VP – Partnerships at DOCOMO Digital said, "From the early days of Snake and Tetris to high definition multiplayer games with hundreds of players, mobile gaming has advanced massively over the past two decades. The fact that it now makes up half of the global games market speaks volumes for how far the industry has come.
"It is great that so many of these games are free to play and can be enjoyed by everyone. Obviously a lot of them do have the option to enjoy extra content that comes at a price, and as long as you are sensible this can still be enjoyed responsibly. I think if anything this survey will remind people of any games they may have forgotten or to at least think twice before buying that next batch of virtual gold bars!"
IMImobile announced that Toyota Kirloskar Motor (TKM) has integrated WhatsApp Business as part of their customer communication strategy. Using WhatsApp, TKM wanted to streamline customer engagement for inquiring about new car purchases, providing breakdown support, sharing the business's COVID-19 initiatives, and more.

The WhatsApp Business solution enables businesses to connect with 2 billion users across 180 countries in a simple, reliable way to send high-value transactional notifications and provide customer support.
As an approved WhatsApp Business solution provider, IMImobile enables enterprises to seamlessly integrate WhatsApp Business through IMIconnect, its Enterprise CPaaS (Communications Platform-as-a-Service) offering, to drive engagement through context-aware messaging and automate customer journeys connected to services across the business.
Chaitanya Devalapally, EVP APAC at IMImobile, commented, "WhatsApp Business offers a new and more convenient way for consumers to communicate with brands. TKM has recognized the importance of embracing newer digital communication channels to automate customer interactions and reduce operational costs. Conversational customer engagement, service and support present a huge opportunity for businesses, more so now than ever. We look forward to working with TKM to further optimize its customer experience."
iProov has launched the world's first system of global threat intelligence for biometric assurance. The iProov Security Operations Centre (iSOC) combines technology, process and people to monitor and manage the rapidly evolving landscape of biometric cyber-crime.
It further secures iProov's Genuine Presence Assurance technology and protects organizations and individuals against the growing threat of AI-driven cyber-attacks, including deepfakes.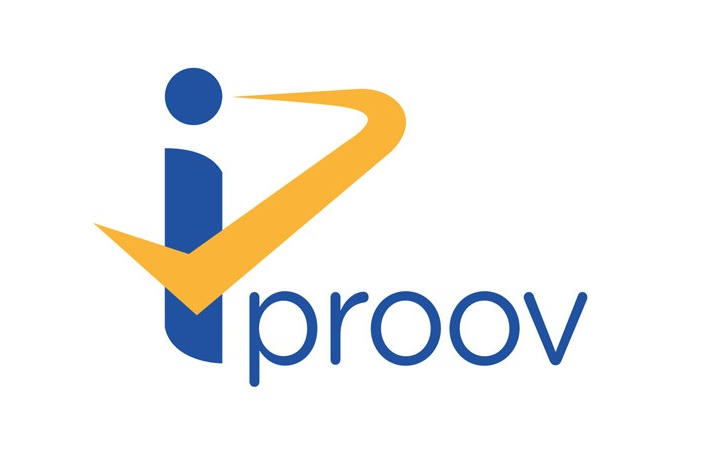 Andrew Bud, Founder and CEO at iProov, said; "Providers of biometric assurance will be faced by extremely clever and well-resourced attackers. An unmonitored cybersecurity solution is a dangerous thing. Without the means to detect and remedy exploits as they emerge, a system is highly vulnerable. That includes face verification solutions.
"Our key advantage is the intelligence that we gather about attacks. iSOC is the way we gather and process that information, so it's fundamental to securing the resilience of our solutions. This is why forward-thinking organizations choose iProov to provide biometric authentication. We deliver verifiable confidence in the future to our enterprise customers and their end users."