Get the latest announcements from MEF Members across the mobile ecosystem globally in this weekly review of member news…
Telefonica predicted an acceleration in deployment of IoT and big data telemetry solutions after expanding a partnership with Spanish specialist Erictel.
The pair plan to focus on developing and launching new services covering asset tracking and field management. In a statement, Telefonica explained the agreement builds on M2M-focused partnerships with Erictel spanning a number of years and expands the geographic reach to cover all of the operator's markets.
Elena Gil, product and business operations director for IoT and Big Data at the operator's Telefonica Tech division, said the agreement enhanced its capabilities "at a time when collaboration with our partners is more important than ever in order to support our B2B customers in their path towards digitisation, automation and data-driven decisions".
Vodafone Business checked the pulse of how business have handled the COVID-19 crisis, and found that "future ready businesses" will thrive.
Vodafone Business conducted a two-phase study, both before and during the COVID-19 crisis, to gauge the behaviors and attitudes that were most closely linked with better financial performance for businesses. "Future ready businesses" (FRBs) share various unifying characteristics including adaptability, an openness to technology and clear transformation goals.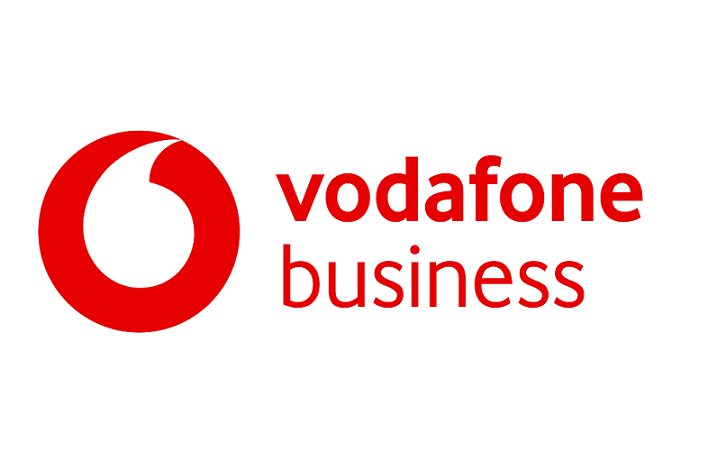 "COVID-19 has forced rapid change for everybody," said Vodafone Business CEO Vinod Kumar, in a statement. "However, some businesses are better prepared to deal with the issues that have arisen, and we want to help all organizations understand what they can do to match these 'future ready' companies."
"Industries that hadn't embraced technology are seeking to move swiftly into digitalization." Kumar said. "We want to help companies move quickly into this new era of working, supporting them in becoming smarter, faster and more resilient, but not at the cost of their humanity."
iProov facial biometrics will be used by IDV Pacific to enable IDV's partners in the region to verify the identity of individuals based on their passport or driver's license photo.
A scan completed with a computer or mobile device, and including a brief controlled illumination for Genuine Presence Assurance, confirms the individual's identity and liveness at the moment of authentication to protect against sophisticated video replay attacks, according to the announcement. By implementing this technology, IDV customers can complete highly secure identity checks for processes including conveyancing, fraud protection, and meeting Know Your Customer, anti money-laundering or labor law requirements.
"The partnership between iProov and IDV Pacific underlines the growing global importance of Genuine Presence Assurance. Online crime knows no borders," iProov Founder and CEO Andrew Bud points out. "Businesses, governments and individuals need to be able to verify that the person they're dealing with online is the right person, a real person, and that they're authenticating themselves right now. Highly secure, easy to use authentication technology is essential in maintaining trust, privacy and safety on the internet."
With World Emoji Day fast approaching on 17th July, Reality Gaming Group has announced an exclusive global license from JoyPixels to develop and publish groundbreaking tradable emoji icons and a companion game based on the amazing world of emojis.
Emojibles will enable emoji fans to collect their favourite icons for the first time, before adventuring through a game, Emoji Clash, and battling their friends in real-time contests. Crucially, each emoji icon will be tokenized into a non-fungible token (NFT), secured and protected on the blockchain, which means there can be no copies or disputes about ownership.
Terri Leary, Operations Manager of Reality Gaming Group, said: "We are tremendously excited to be working with JoyPixels to bring to the huge global emoji fan community an exciting new digital experience. Emojibles are both functional and collectible, so fans can actually own a piece of the Emoji Clash game while they play."
Global cloud communications software and solutions provider IMImobile PLC, today announced that it has been named in both the Now Tech: Real-Time Interaction Management, Q2 2020 Report and the Now Tech: Mobile Engagement Automation, Q2 2020 Report published by Forrester Research, Inc.

The Forrester Now Tech: Real-Time Interaction Management (RTIM) Report includes technology providers that are able to orchestrate contextually relevant customer experiences for businesses. Positioned in the mid-size category, IMImobile's customer interaction management suite enables businesses to provide their customers with seamless experiences across channels through powerful personalization, automation and orchestration. This allows enterprises to meet and exceed customer expectations, reduce costs and increase customer lifetime value.
Sudarshan Dharmapuri, EVP Products at IMImobile, commented: "Now more than ever, it's crucial that businesses interact with their customers as effortlessly as people interact with friends and family – using any channel, anywhere and at any time. We're proud to have been recognized by Forrester in both of these reports which we believe demonstrates the breadth and depth of the capabilities of our customer interaction management suite of products."