Get the latest announcements from MEF Members across the mobile ecosystem globally in this weekly review of member news…
Route Mobile Limited ("Route Mobile"), among the leading cloud communication platform service providers to enterprises, over-the-top ("OTT") players and mobile network operators, today announced the release of its newest solution, "Verbatim," to simplify and expedite the compliance process for banking and financial instructions, as well as enterprise clients and increase Customer & Agent Satisfaction across the board.

Rajdipkumar Gupta, Managing Director and Group Chief Executive Officer, Route Mobile, said, "Our constant endeavor has been to simplify communications both for enterprises and its customers with our cutting-edge technology using CPaaS (Communications Platform as a Service). Verbatim is one of the newest offerings that helps enterprises to boost compliance conversions and shorten the agent-customer interaction time. It improves customer satisfaction by providing a choice of how to receive and acknowledge compliance information using their most preferred mode of communication. Furthermore, it also reduces agent fatigue related to reading the same disclosures repeatedly."
Orange France signs up for wind power, Telefonica's green bonds bear fruit and Swisscom is seen as an international bellwether for sustainability
Fabienne Dulac, Deputy CEO of Orange Group and CEO of Orange France, announced a corporate renewable power purchase agreement with Boralex – a provider of renewable energy and a leading independent producer of onshore wind power in France.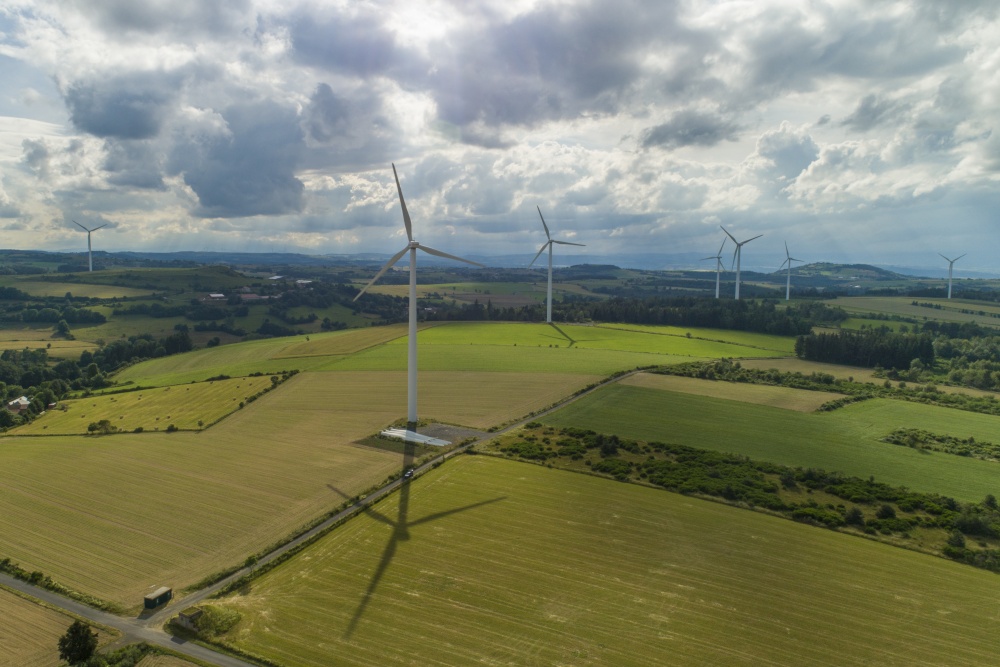 Swisscom has been voted "the world's most sustainable telecommunications company" by World Finance magazine. Monika Wojcik, Head of Special Projects at World Finance said that in particular, the jury acknowledged Swisscom's Work Smart Initiative, the launch of its Internet of Things (IoT) in 2016, and the creation of its IoT Climate Award.
Telefónica too has won a recognition for its Climate Bonds Initiative which was launched in 2019 as is a non-profit organisation to promotes investment in a low-carbon economy. Its prize "recognises Telefónica's green bond issue at the beginning of 2019, the first in the global telecommunications sector." The bond raised €1 billion to be invested in projects full fibre broadband, which is said to be is 85% more energy efficient than copper lines.
iconectiv, an authoritative partner of the global communications industry, today announced that Women in Cable Telecommunications (WICT) has selected iconectiv's Sharon Oddy, Head of Marketing and Corporate Communications, and Kim Carter, Senior Software Developer, to participate in the 2020 Rising Leaders Program.
This is the fourth consecutive year iconectiv leaders have been chosen to participate in this highly competitive program and recognized for exceptional leadership and their commitment to rebuilding trust in communications.

"I'm fortunate to work for a company that empowers its employees to make meaningful and long-lasting contributions that not only bring the company's vision to life but also define and shape the future of the communications industry," said Oddy. "The investment that iconectiv puts into its team defines the company's culture – where every team member truly has a voice and an opportunity to rise to the level of accomplishment worthy of being named to the WICT Rising Leaders Program."
Global cloud communications software and solutions provider IMImobile PLC, today announced it has completed its HIPAA compliance assessment for its customer interaction management platform, IMIconnect, as well as its interactive marketing cloud and contact center applications.

This assessment ensures patient and health information are processed in accordance with the privacy and security rules of HIPAA (Health Insurance Portability and Accountability Act of 1996). This is the federal law that dictates data privacy and security provisions for safeguarding protected health information (PHI) and electronic protected health information (ePHI) of individuals.
"As digital health channels and options increase, the importance of providing a secure infrastructure and compliant products to protect personal health information is critical for our clients and partners," says Steve Murphy, Chief Information Officer at IMImobile, North America, "This is just one of the many ways in which we continue to transform how organizations and consumers interact with each other".
Evina has this month joined the Mobile Ecosystem Forum (MEF), a key partner of global world events like Mobile World Congress, AfricaCom and FutureCom.
"Evina continues to find new ways to engage with the wider telecoms industry in pursuit of its digital monetization, mobile payments and anti-fraud mission. We are passionate about evangelising the mobile medium as the world's premier micropayments solution. Central to this is securing membership of leading networking and advocacy platforms like MEF," says David Lotfi, CEO of Evina.
According to MEF COO, Joanne Lacey: "MEF is delighted to welcome Evina to its global community. MEF is the voice of the mobile ecosystem and brings together MNOs, enablers and solution providers, as well as enterprises. Our industry working groups help members collaborate to recommend best practices that combat fraud and help build a trusted and sustainable market. Evina's expertise will be a welcome addition to our discussions and market education activities."