Get the latest announcements from MEF Members across the mobile ecosystem globally in this weekly review of member news…
Global customer intelligence platform zeotap today announces the launch of ID+, its universal identity initiative that aims to empower the marketing ecosystem to overcome challenges posed by the demise of third-party cookies and other platform identifiers, as well as a fast changing regulatory landscape.
The ID+ project is an open invitation to the entire industry to collaborate on a collective vision for the future. More than 20 global, regional and local organisations have confirmed their public support and adoption of ID+, including Accenture, Annalect, International Business Times (IBT), Imágen Digital, ItaliaOnline, Mediasmart, OMD EMEA, Prensa Ibérica, PubMatic, S4M and Tabmo.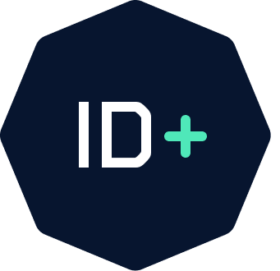 "The launch of ID+ is a major step for zeotap and an industry facing an uncertain future. For a 'universal ID' to gain widespread adoption and claim true universality it needs a multilateral governance model. Nobody wants to see one duopoly give way to another," said Projjol Banerjea, founder and CPO at zeotap. "We decided to take the initiative and were very encouraged by the resoundingly positive feedback we received from our partners. It's evident we all agree the best way to predict the future is
to create it. Together."
Sinch  said on Monday it has agreed to buy Indian firm ACL Mobile for £56 million (roughly $70 million) in what is the fourth acquisition deal the Swedish mobile voice and messaging firm has entered into at the height of a global pandemic.
The Swedish firm said acquiring ACL Mobile will enable it to leverage the Indian firm's connections with local mobile operators in the world's second largest internet market as well as in Malaysia, and UAE to expand its end-to-end connectivity without working with a third-party firm.
"With ACL we gain critical scale in the world's second-largest mobile market. We gain customers, expertise and technology and we further strengthen our global messaging product for discerning businesses with global needs," said Sinch chief executive Oscar Werner.
The Indian firm, which employs 288 people, reported gross profits of $14.2 million on sales of about $65 million in the financial year that ended in March. During the same period, ACL Mobile claims it delivered 47 billion messages on behalf of its enterprise customers.
Boku, a leading global provider of mobile payment and mobile identity solutions, has said that it has entered into a partnership with PayPay, Japan's leading eWallet and QR code payment service.
This partnership allows Boku merchants to offer the PayPay payment service through their existing connection and reinforces Boku's commitment to enable its merchants to acquire new paying users by providing simple access to the best local payment options available.
Yoshitaka Ito, Deputy Division Head, Sales Group Online Sales Division of PayPay, commented, "Through a partnership with PayPay, which has been enabling and accelerating the adoption of cashless payments in Japan, and Boku, a world-leading payment service provider, we are delighted to be able to provide more merchants and consumers with the convenience of cashless payments."
Mark Stannard, Chief Business Officer of Boku Payments, commented, "The growing acceptance of eWallets is helping merchants and consumers make mobile transactions simpler. We are immensely pleased to partner with PayPay in achieving this goal and delivering value to their 28 million users."
Cloud communications firm Infobip has today announced a new contact centre solution that allows a business to integrate the worlds most popular messengers into on interface.
The solution is called Conversations and messengers include Facebook Messenger, WhatsApp, Live Chat, SMS and in-house chatbots can be integrated into the solution.
One of the benefits of this approach says regional manager at Infobip Africa, Douglas van Wyk, is an improved customer experience.
"Conversations enables the customer to speak to an agent on various channels and the agent to manage interactions contextually from one dashboard thereby decreasing contact centre call volumes, increasing agent efficiency and improving the customer's experience," Van Wyk explains.
In March 2020, India announced Lockdown 1.0 to control the spread of the novel coronavirus. By then, a team of telemedicine startups had realised that the only way to stop the spread of the pandemic was to quickly identify COVID-19 suspects, and isolate, test, and quarantine them.
This led to the birth of Project StepOne, a COVID-19 telemedicine collective that brings together the largest number of nationwide volunteer doctors, 21 startups, and active citizenry to power state government helpline numbers to combat the disease.

Kaleyra's cloud IVR solutions came into play to enable this. The team helped design, build, and execute the IVR helpline connecting callers to the doctors and government call centres.
As the number of coronavirus cases rise, government toll-free numbers are seeing high volume of call inflow and are unable to manage due to limited capacity.
"With Kaleyra's cloud communication tech and the StepOne group, deployment of an IVR helpline number for a state government is achieved in a few hours. This has the capability to handle volumes and scale – up to 40,000 concurrent calls at any time," explains Ankit Jain, Director, Enterprise Sales, Kaleyra.
Altiostar and Mavenir, two industry leading companies who have advocated for Open Radio Access Network (OpenRAN) based on disaggregation of hardware and software elements, announced today a collaboration to deliver a wide portfolio of radios based on OpenRAN principles for the US market. Both companies will be supporting the development of radios through third party OEM's that will be based on O-RAN open interfaces and will address the frequencies of Tier-1 and Regional/Rural operators in the US.

"We are collaborating with Altiostar to realize the full promise of OpenRAN. Our Radios will have O-RAN compliant interfaces and will interwork with other vendors' solutions," said Pardeep Kohli, President and CEO of Mavenir. "I encourage other companies in the OpenRAN Policy Coalition to open their radios and ensure a broad supply of radios with open interfaces that are interoperable with third party equipment."