Get the latest announcements from MEF Members across the mobile ecosystem globally in this weekly review of member news…
iProov, the world's leading provider of biometric authentication technology, today announced the launch of iProov Web, bringing genuine presence assurance to the web browser.
Since 2018, over 3 million people have used iProov's patented Flashmark technology in mobile apps to confirm their genuine presence. Users wanting to access a bank account or register for secure services simply hold their phone or other mobile device in front of their faces, and a unique colored illumination completes the genuine presence assurance by confirming that it is the right person and a real person, authenticating themselves right now.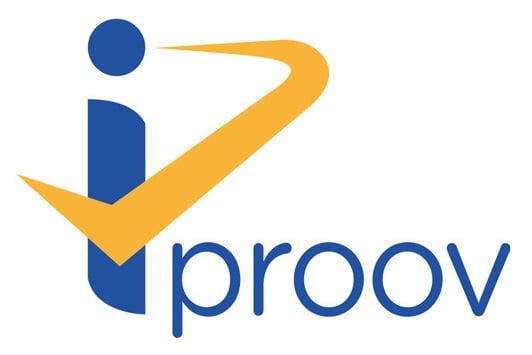 "iProov Web is a game changer for the digital identity industry," said Andrew Bud, CEO of iProov. "Millions of people around the world have iProoved themselves on a mobile app, accessing online government, banking or travel services securely by proving that they are who they say they are and that they are genuinely present during the authentication."
Bud continued, "With iProov Web, we are now enabling organizations to deliver the same uniquely secure and effortless authentication process on a web browser. Users without smartphones or those who prefer to use laptops or desktop computers for online banking or other secure services can now benefit from the same effortless user journeys as mobile users. It means a hugely improved digital customer experience, greater inclusivity and accessibility, and access to a larger audience."
Turkcell has transformed its LTE and 5G voice network into 100% virtual infrastructures using Mavenir's cloud-native, NFV-based IMS solution.
Mavenir's Virtualized IMS (vIMS) solution is designed to support LTE use cases and evolve into a fully web-scale platform that can meet growing requirements.
"As Turkcell, we have reached more than 60% virtualisation in our mobile core network. To serve our customers on our unified telco cloud on the way to 5G, Virtual IMS will be a critical network transformation milestone for our NFV journey," said Gediz Sezgin (pictured), CTO at Turkcell.
"We look forward to partnering with Turkcell on this most strategic Core Networking opportunity and to further advance their market-leading network on the path to 5G," said Pardeep Kohli, president and CEO of Mavenir.
"By leveraging our expertise and experience in software-based voice and messaging solutions, we are able to help reduce time to market as well as OPEX for Turkcell, while enabling them to deliver unique new IMS-based services for their customers."
Mobile cellular communication has played an integral part in shaping our society, connecting us with people across the world and accelerating our economies. Cellular technologies have evolved from 1G to 4G with various points of focus like data rate, energy dissipation, bandwidth utilisation, and spectrum management. Now, we welcome 5G. Abigail Opiah reports.
Mikaël Schachne, VP of Mobility and IoT at BICS has spent the last 20 years of his career developing international services to enable telecom providers and digital service providers to interconnect better with the mobile world. His stance on 5G, in a nutshell, is that it will be required from mobile operators to manage the massive increase of mobile data that is being generated by the users, and that will continue to grow in the coming years.
"At some point in time in certain areas, there has been congestion on the 3G and 4G infrastructures, but 5G will be there to let users continue generating huge amounts of mobile data on their devices," says Schachne.
"The growth of smartphone penetration, the increase of streaming services, HD quality coming into play, amongst other things, will generate a massive uptake of traffic. Mobile operators need to leverage that and supply the underlying infrastructure, which is why 5G will be required.
In the aftermath of our first RCS summit, Capacity's Natalie Bannerman examines one of the key talking points of the mobile industry, RCS. How close are we to full-scale adoption and exactly how disruptive will this technology be?
Rich Communication Services (RCS) promise to be more than an upgrade to SMS but a revolution in text-based messaging. The RCS protocol enables a range of capabilities from within their native messaging service that previously would have required a separate over-the-top (OTT) app.
"MMS to RCS as a technology cannot be compared because RCS is so much more than SMS with images," says Silvija Renuša, senior product manager for RCS at Infobip. "With RCS, brands can also share carousels, call-to-action buttons, location and files. RCS is going to be become a marketplace where retailers and other organisations will be able to have branded, personalised and promotional interactions with their customers.
"It encourages more conversational interactions with customers able to communicate with brands in the same way they would with friends and family," says Jay Patel, CEO at IMImobile.
"Importantly, it also offers the security of 'blue-tick' verification and the providers' official branding, along with an improved ability to measure success metrics such as click-through and engagement rates."
Deutsche Telekom has inked roaming agreements with several major European operators that will accelerate the deployment of cross-border IoT services.
Roaming is seen as an essential component for licensed mobile IoT networks, with applications such as logistics tracking needing to work in multiple territories. It's also essential if equipment manufacturers are going to achieve economies of scale with devices like smart metres.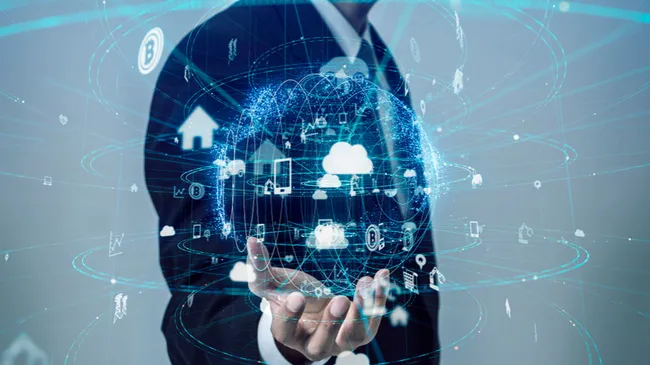 The agreements with Vodafone, Swisscom, and Telia will allow Deutsche Telekom customers to access Narrowband-IoT networks in 18 countries, nine of which are covered by the German operator's own infrastructure.
"Our customers need a sustainable roaming environment for their Mobile IoT deployments to deliver a consistent service across international borders. This allows them to benefit from economies of scale as they continue to expand their business," says Rami Avidan, who is responsible for Deutsche Telekom's IoT efforts.