Get the latest announcements from MEF Members across the mobile ecosystem globally in this weekly review of member news…
mGage, an industry-leading mobile engagement provider, announces today that company revenue grew by 22% year over year garnering the highest revenue in its 20 year history. To add to mGage's record-setting year, the company has expanded its product and engineering teams and is continuing investments in its systems and infrastructure.
"We couldn't be more proud to have achieved these incredible milestones in 2019," stated Denisse Goldbarg, Global Chief Operating Officer, mGage. "Alongside exceeding our revenue goals, our level of customer and employee satisfaction is at an all-time high and that is a testament to our team and product offerings."
"Over the past two decades, mGage has been leading the charge in the ever-changing mobile technology industry," remarked Jim Continenza, Chairman and Chief Executive Officer, mGage. "Our success in 2019 proves we have enabled our clients to better engage with their customers, fueling strong and smart growth for everyone."
Infobip has achieved a Tier 1 rating status in the ROCCO SMS Firewall survey for the third year running, receiving a 4.37 overall rating out of a possible 5.  ROCCO does not judge entrants directly, but facilitates Mobile Network Operators (MNOs) in rating them and giving opinions across the wider vendor base, creating a community for information and advice exchange on specific important vendor decisions.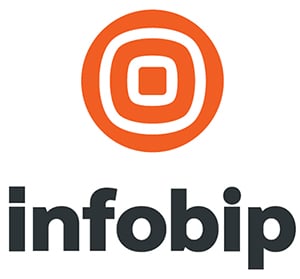 Now in its fourth year ROCCO looks to identify market intelligence in the SMS Firewall space and test it against informed opinions held by leading Telecommunications organizations.  These reports also act as a record of vendors' progress in terms of overall performance.
Jason Bryan, Founder and Chairman of the Rocco Group said: "Over the years of conducting our reports, we have identified Infobip as one of the most widely admired providers in the market. Clearly Mobile operators respect their quality consistency and their deep intelligence in all things messaging related. It's a real pleasure to see the operators rated them in tier one again in this year's SMS Firewall research."
Today, Neustar®, Inc., a global information services and technology company and leader in identity resolution, announced significant enhancements to its market-leading IP address geolocation service, UltraGeoPoint, (formerly known as IP GeoPoint) to help customers meet regulatory compliance requirements, strengthen network security and reduce risk while improving the user experience.

In response to the growing number of devices and people using IPv6 addresses, UltraGeoPoint now delivers enhanced insight into where an IPv6 address is located, how that IP address is connected to the Internet, and the metadata associated with it. By improving the performance of the global data collection network – expertly curated through advanced machine learning algorithms and a team of network geography analysts – Neustar customers can better target and geolocate IPv6 addresses.
"In today's complex, constantly evolving digital landscape, organizations across all sectors need to be able to accurately evaluate an IP address and verify how it is connecting to the Internet," said Brian McCann, President, Neustar Security Solutions. "With the right data to determine location and level of associated risk, they can quickly make informed decisions around network security, fraud mitigation, threat detection, and customer experience."
Route Mobile Limited, one of the global Cloud Communications Platform service providers offering Communication Platform as a Service (CPaaS) & SMS firewall solutions that caters to enterprises, MNO's and OTT players is delighted to announce a partnership with Lanka Bell, Sri-Lanka's one of the leading telecommunications service provider to strengthen its position in Sri Lanka.

Lanka Bell is a world-class telecommunications operator that provides a full range of telecommunication services, including Internet, data and voice, to businesses and residential customers in Sri Lanka and wholesale bandwidth solutions to operators. With its agreement with Route Mobile, Lanka Bell will expand its portfolio to include a wide range of cloud communications solutions. For example, in addition to IaaS and PaaS services, the Route Mobile's Cloud Platform as a Service infrastructure will enable Lanka Bell to offer clients A2P Messaging, New age Chatbot messaging.
Rajdipkumar Gupta, MD & Group CEO, Route Mobile said, "This partnership with Lanka Bell is built to combine the strength in domain & technological expertise of both the companies. We are confident that our cloud platform and offerings will enable enterprises in Sri Lanka to enhance user engagement & to deliver better customer experience."
The operator launched what it says is the first commercial 5G network in Norway, connecting nine cities and villages. The launch was scheduled to take place in Trondheim but was held online via virtual video conference instead due to the coronavirus pandemic.
Telenor said the launch follows two years of 5G trials and pilots. 5G is now available in Kongsberg, Elverum, Bodo, Askvoll, Fornebu, Kvitfjell, Longyearbyen,Trondheim and the Spikersuppa neighbourhood in capital city Oslo.
Sigve Brekke, President and CEO of Telenor Group, said, "Telenor is proud to be the first mobile operator to launch a commercial 5G network in Norway, as we have worked tirelessly to stay at the forefront of the 5G development.
"By bringing Norway into a new technological age, [the] opening marks another milestone in Telenor's 165-year-long history. We expect 5G to be the key driver of transformation in this decade, and we are very much looking forward to continuing the roll-out of 5G to our customers."