At Messaging & SMS World, MEF hosted a session featuring the different stakeholders of its UK trial of the SMS Sender ID Protection Registry.
Announced back in 2018, MNOs, banks, Government agencies and messaging providers have been collaborating in a Proof of Concept that that allows businesses using SMS to register and protect the message headers used in SMS communications to consumers in order to combat SMiShing & Spoofing by SMS.
The trial has established and automated cross-stakeholder processes to reliably and quickly share information to facilitate an orchestrated blocking system. Watch the full video and hear from BT/EE, IMImobile and UK Finance representing the banks about the progress made to date to tackle fraud through industry collaboration.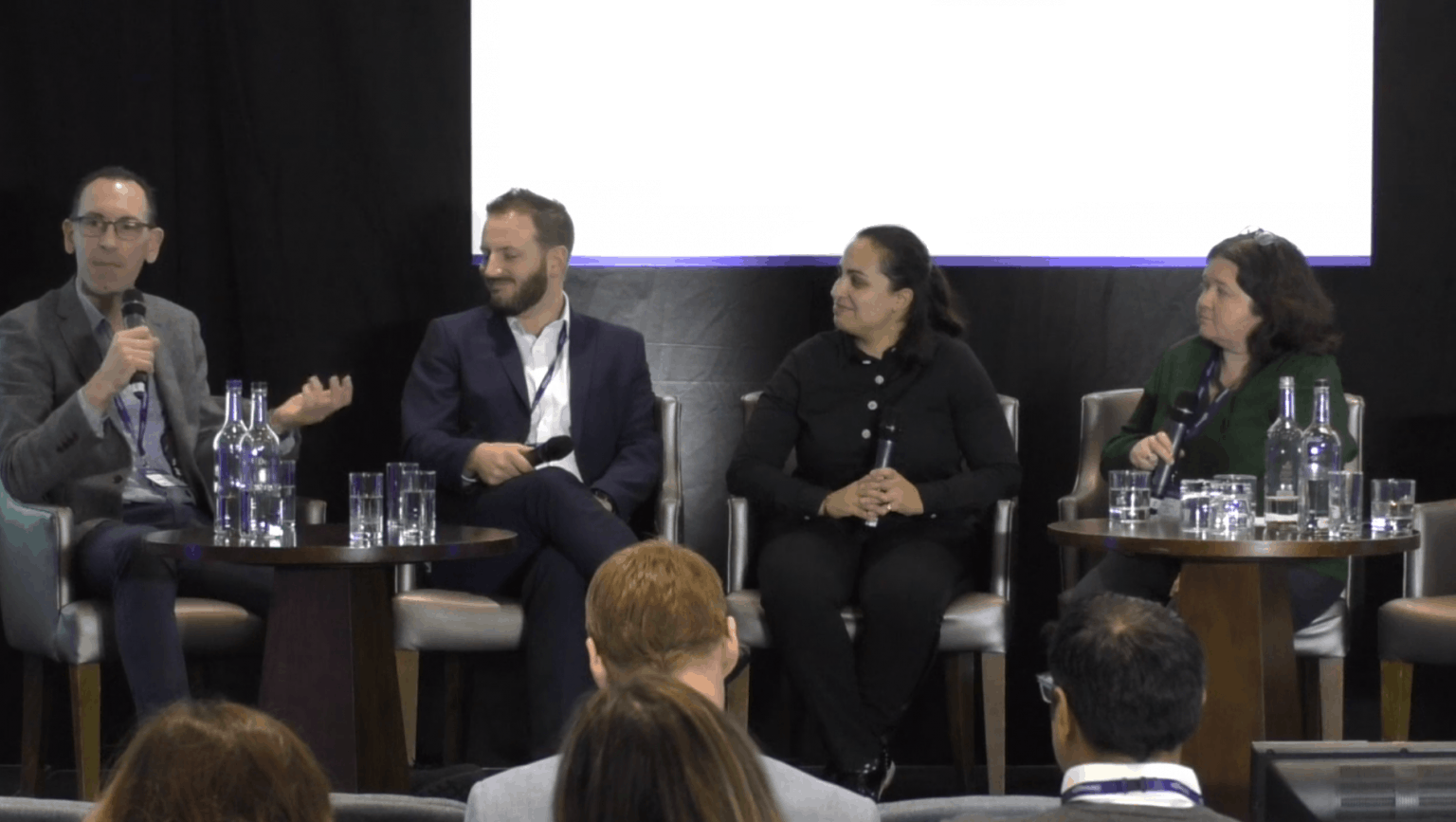 The Panel consisted of
Tim Biddle – Strategic Account Director, BT/EE
Jason Lunn – SVP Commercial, IMImobile
Dianne Doodnath – Manager, Economic Crime, UK Finance
Joanne Lacey – COO, MEF
Mike Round – Secretariat SMS SenderID Protection Registry
Asked why the banks are participating in the initiative, Dianne Doodnath – Manager, Economic Crime, UK Finance said; "We needed to be able interact with the aggregators as well as the networks at pace to come up with a solution to mitigate the problems being experienced. At the time PSD2 was due to start, and that was going to lead to increased use of SMS and therefore increased level of attack – so we knew there was going to be a very big problem coming our way and we had to get ahead of it."
Tim Biddle from BT/EE added "For us its preventing harm for our consumers. I think people sometimes forget that at the end of this there is ultimately an individual who's lost tens of thousands of pounds of their life savings in a life changing experience, so we bear a responsibility as MNOs to do everything we can to help prevent that harm to our customers – and not just to be seen to be doing it but to drive effective change and get positive results from the project."
Jason Lunn from IMImobile and MEF Global Board Director agreed the focus was always on the consumer and overcoming the short term commercial hurdles; "Trying to make changes to everything we do as aggregators and service providers is challenging and has led to difficult decisions – but they were for the right reasons, it is not just about consumers, but our friends, family, parents and our children – we don't want them to be defrauded, we want them to be able to trust the things they see and hear and its all of our jobs to help do that."
Watch the full video below.
MEF Members can log in now to watch more panel sessions and Member interviews from Messaging & SMS World 2019.